Biden and Harris take center stage, calling for the end of the era of demonization
President-elect Biden and Vice President-elect Harris made their first appearance in Wilmington since going over the 270 electoral college vote mark.
President-elect Joe Biden called for healing and cooperation in his victory speech on Saturday night, striking an optimistic tone about the prospects for a renewed and reunited America.
"I sought this office to restore the soul of America, to rebuild the backbone of this nation," Biden said. "And to make America respected around the world again and to unite us here at home. It is the honor of my lifetime that so many millions of Americans have voted for that vision. And now, the work of making that vision real — it's a task, the task, of our times."
"I've long talked about the battle for the soul of America," he said. "It's time for our better angels to prevail."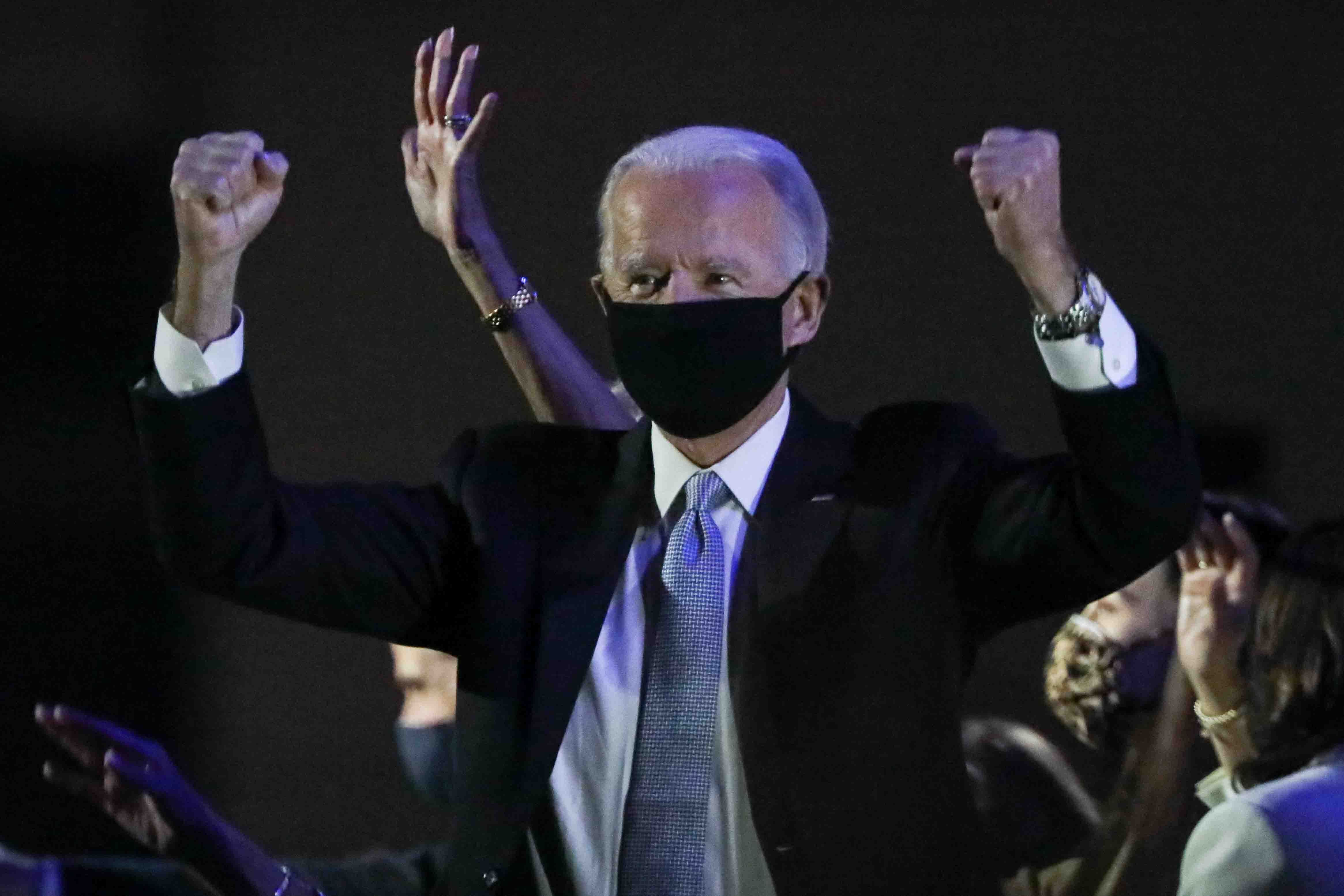 Biden did not directly acknowledge President Trump's false claims to have won the election. The Associated Press and others called the election for Biden on Saturday morning.
"The people of this nation have spoken," Biden declared. "They've delivered us a clear victory, a convincing victory, a victory for 'we the people'."
But the former vice president, who pledged throughout his candidacy that he would represent the Americans who voted for Trump as well as those who voted for him, reiterated that promise in his address Saturday.
"Let this grim era of demonization in America begin to end here and now," he said, calling for Democrats and Republicans in Congress to cooperate with each other.
He also emphasized the vital importance of controlling the coronavirus, which is hitting new record levels, promising to bring experts onto his transition team beginning on Monday.
"I will spare no effort … to turn around this pandemic," he said.
As a grim and difficult year draws to a close, Biden hearkened back to history with calls of American exceptionalism and laid out a hopeful vision for the future.
"Now together on eagle's wings, we embark on the work that God … called us to do," Biden said, citing a hymn he said has brought comfort to his family.
"With full hearts and steady hands, with faith in America and each other, with love of country, a thirst for justice, let us be the nation that we know we can be – a nation united, a nation strengthened, a nation healed, the United States of America."
Vice President-elect Kamala Harris, who will make history as the first woman, first Black person and first Asian American to serve as vice president, spoke Saturday evening ahead of Biden's speech. She thanked election workers as well as the voters who participated in an election with record turnout.
"You chose hope and unity, decency, science and, yes, truth," she said. "You chose Joe Biden as the next president of the United States of America."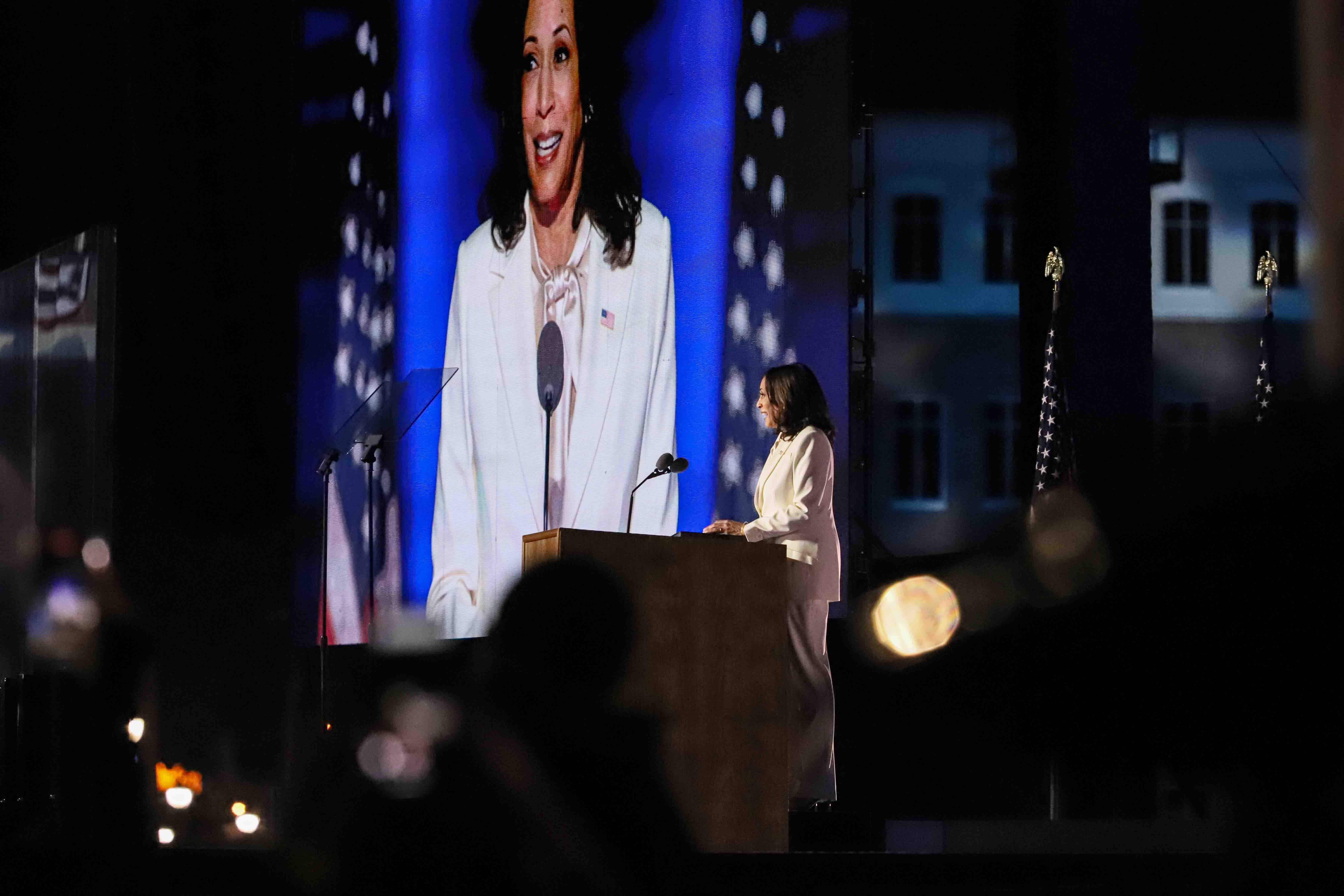 Harris celebrated the groundbreaking nature of her victory, too: "Every little girl watching tonight sees that this is a country of possibilities."
Biden and Harris spoke Saturday night in Wilmington, Del. Like many of his campaign stops, the event was held as a drive-in rally to reduce the risk of spreading the coronavirus. Masked supporters were cheering and waving flags from car hoods and pickup beds.
Music blared from stereos and drivers around the city were honking their horns as the eyes of the political world focused on Wilmington, Delaware. This was the kind of party Biden and his supporters had hoped to enjoy on Tuesday night. In the end, the delay as votes were counted only served to heighten the joy when it was announced earlier in the day Saturday that Pennsylvania had been called for Biden by the Associated Press, giving him the necessary electoral votes to claim victory.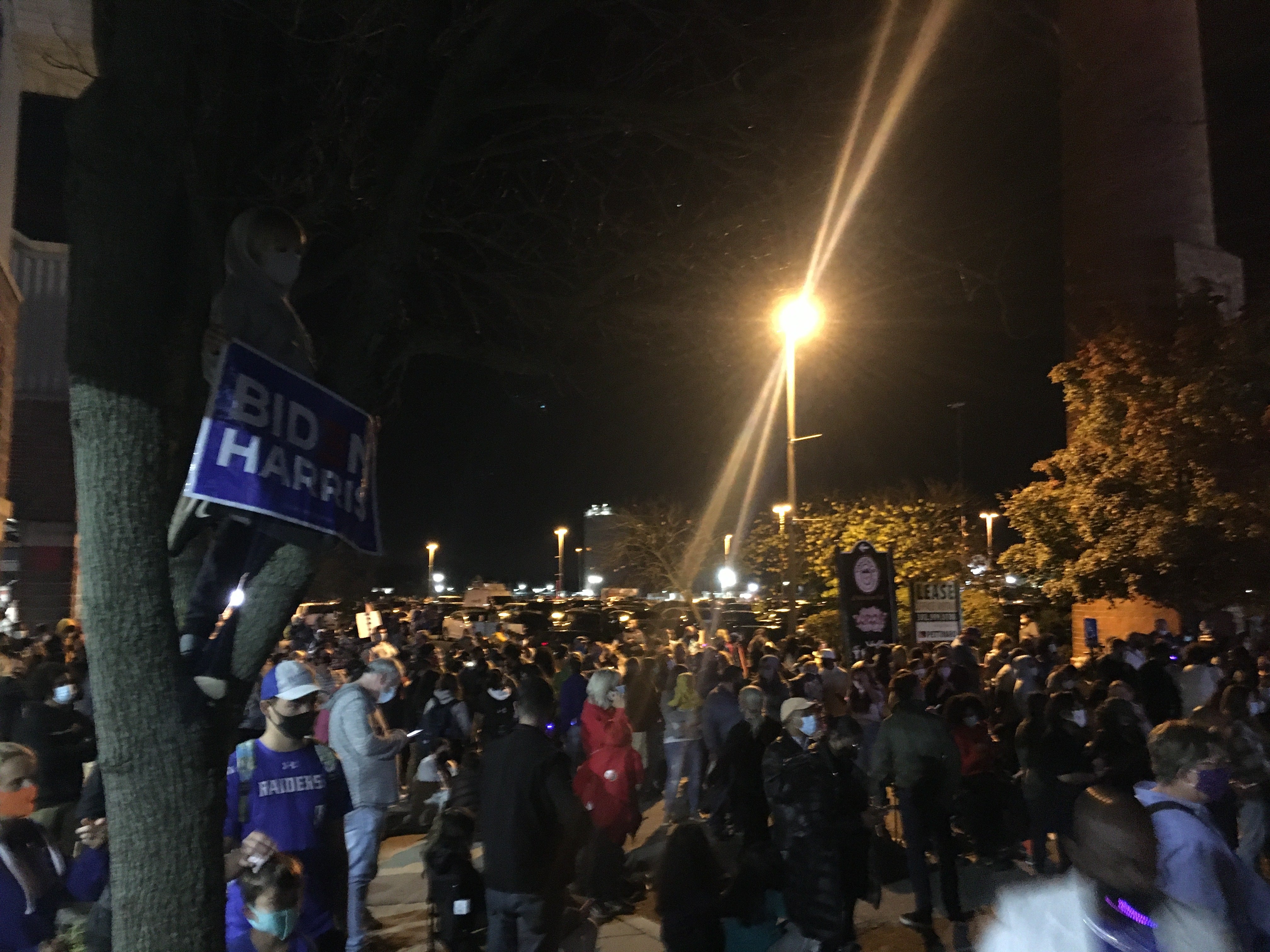 Young Bear Williams-Abrams climbed a tree with his Biden/Harris sign in hopes of getting a better look at the President-elect. "I'm here to support Biden," he said from his "uncomfortable" perch.
His mom, Wendy Williams-Abrams and the rest of the family drove up from Ellicott City, Maryland, joining a crowd of thousands of supporters who gathered outside the security gates to hear from Biden and Harris.
"We believe in Biden, and this day has been long coming," she said, choking back tears. "My dad died in June and he was a huge Biden fan, and a huge political activist for the Democratic party. And today when it happened, Bear said, 'Grandpa would be there.' I want to be there."
"Biden is number one for the Hispanic people," said Wadys Reys, who is from Puerto Rico but currently lives in New York. Reys donned a Biden/Harris flag as a cape as he danced along with other supporters.
"It's a great day for the United States of America," said Mary Liz Cawley of Chadds Ford, Pennsylvania. "We voted for change, we voted for goodness, we voted a female Vice President. It's just a great, great day." Cawley stood with a group of friends carrying signs that said "Thank You Philly" and another that read "We grabbed him by the ballot." "I want my kids to be here and I want them to know that this is good for our nation," she said.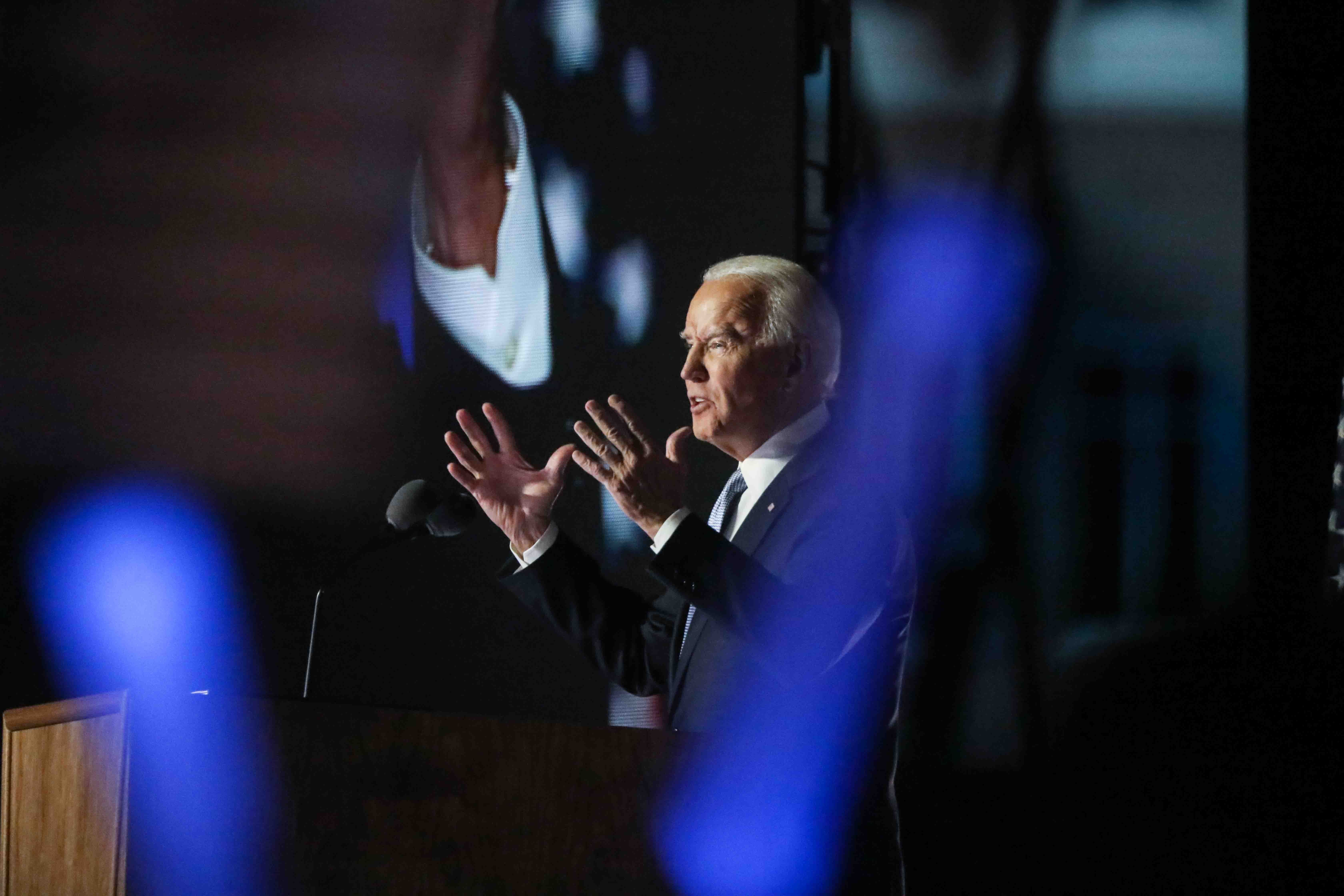 The former vice president's path to being elected the 46th president of the United States was a tumultuous one, marked by unprecedented campaign challenges because of the coronavirus pandemic and an incumbent opponent who declared a premature victory, baselessly attacked the integrity of the election and is now filing a flurry of last-minute legal actions in an attempt to deny Biden's victory.
Trump did not speak publicly on Saturday, but in written remarks, he refused to concede. In a statement, he vowed to take the election to the courts and falsely accused Biden of seeking to violate election laws. On Twitter, he inaccurately claimed victory and asserted that observers had not been allowed access to vote counts, which is false.
Some prominent Republicans have congratulated Biden and pushed back on Trump's false claims of fraud, while others have either remained silent or expressed support for Trump's legal challenges to the voting process.
Biden empathized with those who supported the outgoing president.
"To those who voted for President Trump, I understand your disappointment tonight," Biden said in his speech. "I've lost a couple of elections myself. But now, let's give each other a chance."
The Associated Press contributed to this reporting.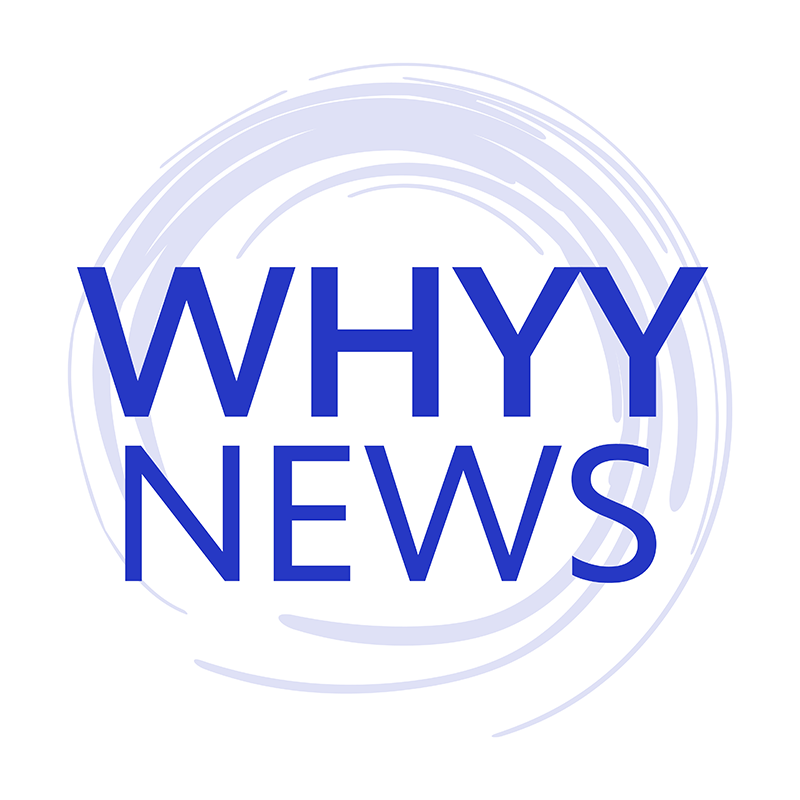 Get daily updates from WHYY News!
WHYY is your source for fact-based, in-depth journalism and information. As a nonprofit organization, we rely on financial support from readers like you. Please give today.