Urban farmers say government funding would help solve food insecurity in N.J.
In vacant lots, urban farmers in the Garden State turn out fresh and healthy food options for their neighborhoods.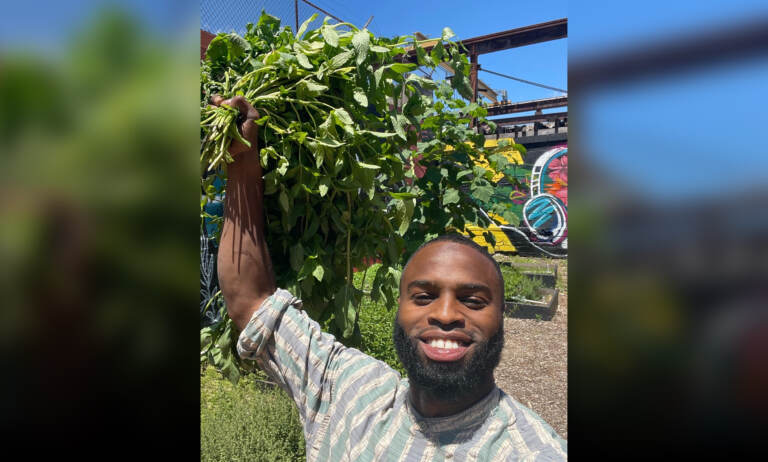 On most days you can find Bilal Walker tending to one of two small community farms he manages under the banner, Al-Munir Farms, in his native Newark.
He's a proud urban farmer who believes his work can heal marginalized communities, like many neighborhoods in Brick City, where poverty, crime, and food insecurity are prevalent.
At 29 Grafton Avenue, he and his partner Breonna Walker lease a city-owned lot nestled on the structural remains of a demolished property. Called "Jannah On Grafton," the tiny farm is home to bok choy, kale, green peppers, medicinal herbs, and an assortment of other plants.
"I had always been aware of the need for healthy food access in lower-income communities. And the connection between food and overall health disparities," Walker said.
"I figured if there was a way to contribute to the community, feeding people would be a great starting point," he said.
According to the New Jersey Health Department, about 800,000 people, including 192,000 children, lack affordable healthy food options. Walker said he wants state and local government officials to create more opportunities for urban agriculturalists to thrive.
He says community wellness and safety are two of his biggest priorities, and that decades of racist policies and poverty have contributed to high food insecurity rates in his community.
"I think any vacant property within underserved communities should be utilized for some sort of green space or community empowerment work," Walker said. "And leveraging the use of urban farming to promote aquaponics, hydroponic growing, traditional growing…will create access to locally grown food for community members. It would allow urban farmers to sell wholesale to the school districts and other public entities."
In January, Senate majority leader Teresa Ruiz (D-Essex) introduced legislation that would establish a statewide urban farming grant and loan program. Under the bill, applicants would be required to establish a contract with local school districts to provide healthy food options for school-aged youth.
Sen. Nellie Pou (D-Passaic), the second primary sponsor of the bill, said food insecurity is an ongoing concern for some lawmakers.
"To recognize the fact that just under 900,000 (people in New Jersey) are eligible for SNAP, that tells you the affordability of food, the availability of healthy food, becomes an absolute concern and a concern to an urban setting," Pou said.
Lawmakers have also introduced legislation that would direct the Department of Agriculture to create a pilot program that would administer grants of up to $35,000 to three eligible urban gardening initiatives in low-income areas throughout the state.
Applicants would, among other things, be required to teach community members how to plant and cultivate fresh produce.
Neither measure has received a committee hearing.
"It has been referred to committee," Pou said, about the grant and loan program she co-sponsored. "We hope that the committee chairperson would consider posting it."
Meanwhile, Walker said initiatives like these would, to some extent, benefit farmers like him.
He said many urban farms and community gardens lease property and are at the mercy of their landlords, and many need capital to own the spaces in which they work.
Both of his farms, "Jannah On Grafton" and "Eden Farms" double as libraries, stocked with books written by prominent Black literary figures like Maya Angelou and Zora Neale Hurston.
Al-Munir Farms regularly hosts community events like art galleries, youth programming, yoga and meditation sessions, and neighborhood mixers.
On a few occasions, Walker said he's found heroin needles near his farms, which led him to partner with local healthcare facilities to provide free HIV testing and contraceptives on site.
"A lot of our community members don't have access to a car so they may not feel as inclined to go to a hospital…some of our community members are afraid of hospitals," Walker said. "We try to bring services directly to the community."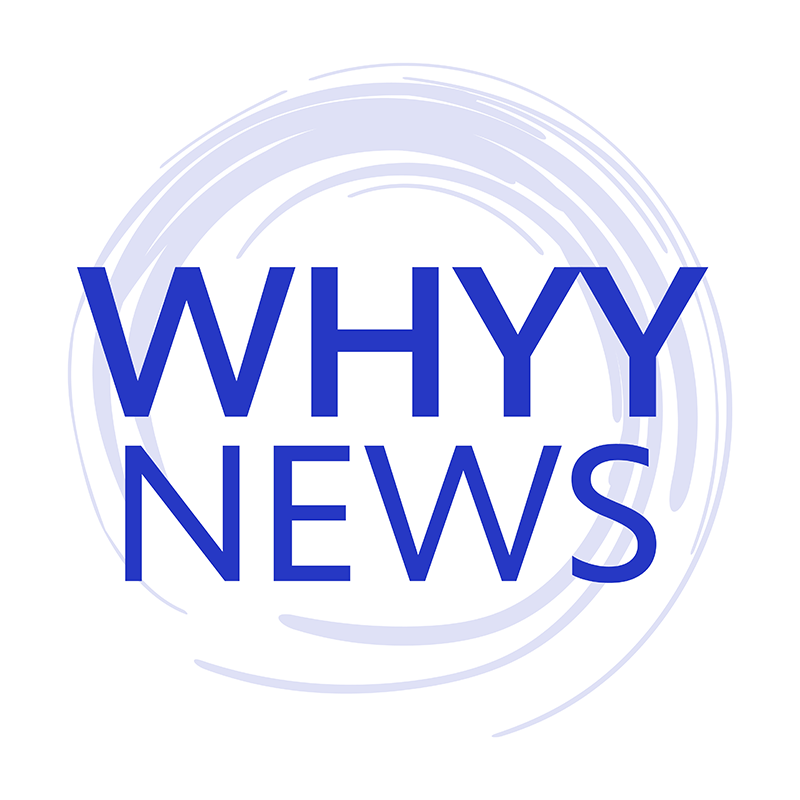 Get daily updates from WHYY News!
WHYY is your source for fact-based, in-depth journalism and information. As a nonprofit organization, we rely on financial support from readers like you. Please give today.