UPenn opens crowd-curated art exhibition
Listen
1:50
The University of Pennsylvania has an art collection of about 8,000 works, many of then never seen publicly.
The paintings, prints, and sculptures rotate through offices, hallways, meeting rooms, and public walkways. In all, 113 locations across campus need curating.
"We have an art-lending program," said Lynn Marsden-Atlass, the university curator. "There is a list of works available for request for an office or a public space."
Every year or so, the Penn's Arthur Ross Gallery puts on an exhibition that peeks into the collection. This year, it piloted a new concept: make the public the curator.
"I thought it was time to go off-road," said associate curator Heather Moqtaderi. "To get to know our audience and use that feedback for future concepts for exhibitions."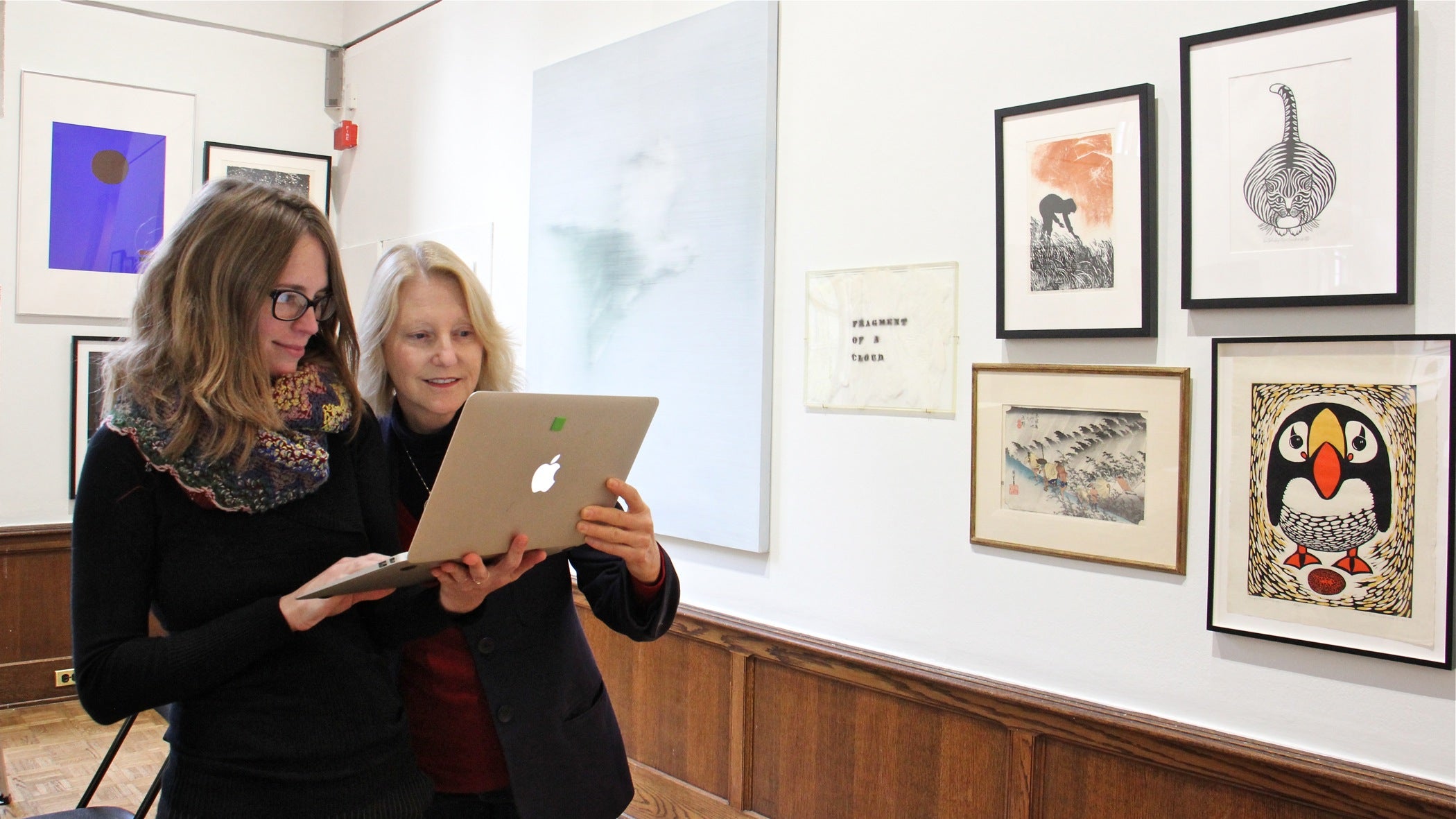 Last spring through summer, Moqtaderi invited the public to browse a pool of 125 works pulled from the collection (based on their availability, physical condition, and quality). People were asked to vote for their favorite and submit their reasons why; more than 600 responded.
One of them was Jim Hartman, who looked at the interior of an unpopulated music room at Strawberry Mansion painted by Hobson Pittman (1899–1972) and saw a ghost. He wrote Pittman "mastered the ability to paint a room and indoor scene where the viewer is pretty sure an ethereal character is in the scene."
Other people responded to their own memories. George Stilwell upvoted an engraving of a house by American impressionist Childe Hassam: "It reminds me of a house in a little hamlet near my grandparents' farm."
"Citizen Salon," a show of 50 works, loosens the academic grip on art curation, normally based on art-historical context and a learned understanding of the artist's intent. Instead, it gives priority to subjective responses and gut reactions that don't always have an intellectual framework.
One of the paintings in the exhibition, "Untitled 3" by Marisol Escobar, is an abstract outline of two figures, with disembodied hands over their crotches. What exactly the hands are doing – sensual or aggressive – is up for interpretation.
Whatever it means, it was too racy for the doctor's office at the University of Pennsylvania where it hung briefly.
"The staff of the medical office immediately felt it was inappropriate for the office because of the graphic content," said Moqtaderi. "So it came back to storage."
When it was put up for crowd-curating, the public said, yes, this is what we want.
"Absolutely, this was very popular," said Moqtaderi. "Not only for embracing sexuality, but several people commented on the #MeToo movement and the power of this piece to communicate ideas about groping and women's bodies in the public sphere."
The show of 50 works includes well-known artists Henri Matisse, Amedeo Modigliani, Doris Lee, and Robert Motherwell. There are large portraits of Walt Whitman and Marian Anderson.
It also contains little-known artists such as the "naïve" Ecuadorian artist Humberto Chugchilan, who painted a rural mystical scene on a stretched deerskin.
That one was the favorite of Johnny Irizarry, who was taken by its mystery. He felt the artist's intent "is not necessarily important."
"Citizen Salon," at the Arthur Ross Gallery, opens this weekend, through March.