Unpacking gentrification's racial dynamics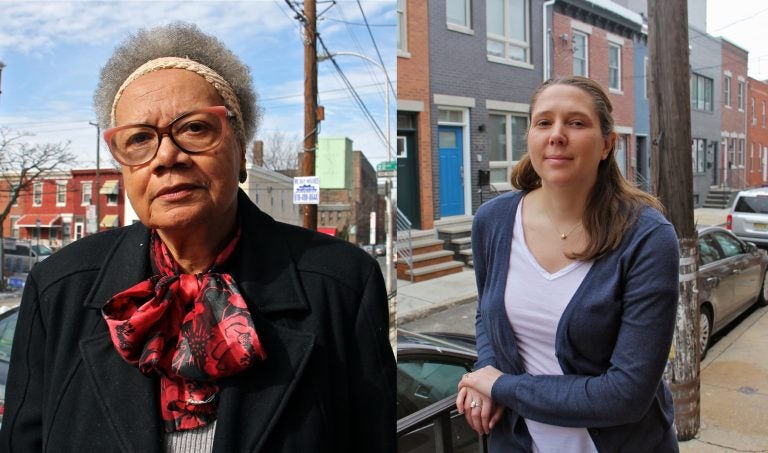 While "the changes in Point Breeze symbolize the stereotypical definition of gentrification, with young, white professionals moving into a low-income, African-American neighborhood,…this isn't the whole story," write WHYY News' Aaron Moselle and Annette John-Hall. In the second article in the #WHYYGentrified series, Moselle and John-Hall report that census data on median income and jousting prices suggests that "those same young, white professionals are actually gentrifying low-income, white neighborhoods "faster than the black neighborhoods — a point that further complicates a situation already fraught with racial tensions."
What role does race play, in neighborhoods like East Kensington and Point Breeze? According to Stanford University's Jackie Hwang, "neighborhood preferences follow a racial hierarchy, where people least prefer African American neighbors, and then least prefer Latinos, Asians, and have higher preferences for whites…and these preferences are generally strongest among white residents." Moselle and John-Hall also look at the role of developers, the other driving force affecting the racial makeup of a neighborhood: local social services nonprofit South Philadelphia H.O.M.E.S.' Claudia Sherrod discusses "the disrespect, the condescending attitude of developers who don't give a damn about the community," while developer Ori Feibush explains "I'm decreasing barriers to entry." Newish white residents also "grapple with their contribution to the rapid change" in their new neighborhood.
Philly, what's going on in your neighborhood? Are you experiencing this too? Or something quite different? Are there positive examples of change in your neighborhood? Tell us about it, by using #WHYYGentrified or give us a ring at 215-928-2408.
Council hearing on opioid crisis focuses on what city officials are doing
Philadelphia City Council members spent the majority of Monday's hearing on the opioid crisis grilling city health and human services officials, WHYY News' Joel Wolfram reports. The Office of Homeless Services' Liz Hersh said the city was close to figuring out a plan to open a second shelter with drug treatment and social services, followed by a third in the general area in Kensington. Council members questioned officials about the "overprescription of painkillers and the evidence supporting medication-assisted treatment," as well as the city's current work, to the detriment of the six other panels of speakers on the agenda, including treatment providers, advocates, and community members, who didn't get a chance to testify.
New Indego pricing coming soon
PSA: Look out for new Indego pass options, pricing, and minimum age requirements coming April 2018. Updates include a Day Pass for $10 a day for unlimited 30-minute rides ($4 per 30 minutes for rides over 30 minutes), an Indego365 annual pass for $156 a year, and Indego365 ACCESS annual pass for $48. Rider minimum age will also be reduced from 16 to 14 "to expand transit opportunities for high school students and their commute to and from school."
And the fairest Indego bike of them all…
For funsies, the most-ridden Indego bike is also the most handsome: Bike No. 2679, Billy Penn reports. Danya Henninger reports that the black and white striped bike has "been taken on more than 1975 separate trips and traveled more than 1,985 miles, to almost every corner of the city." Software company Magento made a cool map tracking all of No. 2679's trips, too.
WHYY is your source for fact-based, in-depth journalism and information. As a nonprofit organization, we rely on financial support from readers like you. Please give today.