University of Delaware oceanographer's quest to find servicemen lost at sea featured in documentary
The film presents the work of Mark Moline and Project Recover, a collaborative trying to repatriate the remains of those still missing from World War II.
The quest has been described as searching for the smallest needle in the largest haystack.
But that's what University of Delaware oceanographer Mark Moline has been doing for more than than a decade — plying the depths around the globe, hunting for downed aircraft from World War II and other conflicts, his work has taken him to far-flung locales such as the Pacific Ocean off Palau and the Adriatic Sea off Italy.
Moline, director of the university's School of Marine Science and Policy, is one of the founders of Project Recover, which has found more than 50 U.S. aircraft downed since World War II and brought home the remains of 14 airmen.
Now, the work of the collaborative, which includes the renowned Scripps Institution of Oceanography in San Diego, California is showcased in the documentary "All That Remains."
The movie focuses on the painstaking human and technological efforts used to try to repatriate some of the more than 70,000 American airmen, sailors, and soldiers missing from World War II. Filmed over several years, the documentary debuted this month on Pearl Harbor Day and has had limited showings in two Delaware theaters and hundreds across the U.S. Moline said it could soon be available on streaming services.
"We have so many missing still,'' he told WHYY News. "Those scars in families across the U.S. are still there, and I'm hoping that the film brings awareness to that one issue."
Project Recover has developed a database of thousands of cases, and the hope is that the film reaches relatives of the lost men who can provide even more information to the explorers.
"MIA families might have information that could be useful in potentially locating loved ones,'' he said. "We're open to phone calls, meetings, that kind of thing, to improve the case files that we're generating and improve the likelihood of finding their loved ones."
Moline said that some University of Delaware students have participated in the research, and that he hopes the project can go on for decades more.
"After I no longer am able to go out in the field, I know there will be people that pick up the torch and keep moving it forward,'' he said. "So that's really rewarding."
Jim Roberts, president of the American Veterans Committee, commended the work and said he will encourage veterans and their families to see the film.
"They have set out for themselves a very difficult task, given the time that's elapsed, especially since World War II, and the deteriorating conditions on land and on the seabed,'' Roberts said of Project Recover.
"But I know they've had some success. I know how important it is for gold star families to get closure and finality, even if it's 75 years later."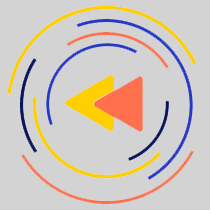 Saturdays just got more interesting.
WHYY is your source for fact-based, in-depth journalism and information. As a nonprofit organization, we rely on financial support from readers like you. Please give today.