Residents left at UC Townhomes will participate in city's eviction diversion program
The affordable housing complex in West Philly is nearly empty roughly two years after owners announced its closure.
The owners of the University City Townhomes are turning to the city's free Eviction Diversion Program for help relocating the remaining residents at the affordable housing complex, which is slated to close after 40 years.
Less than a dozen residents are left at the 70-unit complex at 39th and Market Streets. Under a recent settlement agreement between IBID Associates and the city, the site is supposed to be empty by Aug. 15.
"As to eviction, right now we're focused on working with folks in the diversion program to complete the process of relocating the remaining tenants," said IBID spokesperson Kevin Feeley.
Launched during the pandemic, the Eviction Diversion Program seeks to settle landlord-tenant disputes outside of court. Landlords must participate in the program before filing for an eviction, an action that can make it harder for tenants to secure safe and affordable housing in the future regardless of the outcome.
The acclaimed program typically sees a landlord and tenant meet with a neutral mediator. But cases have also been resolved after attorneys for both sides have brokered a settlement, which can come after a tenant agrees to move out — what the program refers to as a "graceful exit."
The residents remaining at University City Townhomes have housing vouchers, a federal subsidy that enables them to rent on the private market at a deep discount — if they can find a landlord willing to take them on as a tenant. In Philadelphia, that can be a daunting monthslong process, in part because landlords have a history of being hesitant to accept vouchers.
Since announcing the complex's closure in 2021, IBID has repeatedly worked with the U.S. Department of Housing and Urban Development to push back the move-out deadline to give tenants more time to find a new home. The decision to ultimately end that agreement triggered the need for the complex's residents to relocate.
Despite the circumstances, a city spokesperson said the eviction diversion process will not unfold any differently for the remaining townhomes residents.
"There aren't alterations/differences in EDP due to the tenant's having vouchers," said Karen Guss in an email.
Townhomes resident Krystal Young hopes the program can end her monthslong housing search. She said it's been nearly impossible to find a suitable two-bedroom apartment for her and her 15-year-old daughter.
Many of the places are in neighborhoods that don't feel safe to her. She said it's also been hard to find an apartment that allows pets. She recently rescued a cat from a former tenant who couldn't bring her along.
"It's been really really difficult. A lot of the housing that they show you, I'm not pleased with. I'm not ok with it. And I'm not going to be comfortable there. I'm not going to take something I'm not comfortable with," said Young, who has lived at the complex for nearly five years.
Longtime tenant Rasheda Alexander is cautiously optimistic the program can help. She hasn't had any luck finding an apartment outside of the city for her and her 18-year-old daughter despite months of legwork.
And in the back of her mind, she's worried about being evicted.
"If you get an eviction judgment on your credit, then it makes your house hunting a little more difficult," said Alexander.
IBID's decision to engage with the eviction diversion program comes as the United Way of Greater Philadelphia and Southern New Jersey begins reaching out to current and former residents. The city tapped the nonprofit to distribute the $3.5 million IBID agreed to pay as part of the settlement agreement. The money, which went into a "tenant fund," will be used to support the households displaced by the complex's closure.
Each relocated household is eligible to receive up to $50,000 after completing a financial counseling session, according to a United Way spokesperson.
Under the agreement, IBID will also donate roughly a half-acre of the site to the city for 70 units of affordable housing. The development will be permanently affordable, and the intention is to offer the units to households with very low income.
The rest of the nearly 3-acre site will remain in IBID's hands and can be used for a separate development. The valuable land sits amid a growing life sciences market, within walking distance of the University of Pennsylvania and Drexel University. The agreement also accounts for the possibility of the site being used for a market-rate residential project.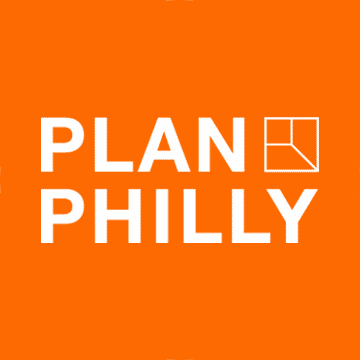 WHYY is your source for fact-based, in-depth journalism and information. As a nonprofit organization, we rely on financial support from readers like you. Please give today.