Trump's sexual assault verdict marks a rare moment of accountability. And women are noticing
It comes as women across the U.S. ponder the cultural landscape amid sweeping threats to their hard-won progress.
Cassandra Nuñez and her grandmother cast their first ballots in a U.S. presidential election in 2016. She was a first-year college student; her grandmother, a newly minted citizen. They both hoped to elect the first woman president over a man who bragged about grabbing and kissing women at will.
But Donald Trump became president, and it would be nearly seven years before a Trump accuser could press her claims at trial. This week, jurors in a New York civil case said they believed that Trump sexually assaulted writer E. Jean Carroll in a dressing room in the 1990s — making him the first U.S. president found liable by a jury in a sexual battery case. The panel awarded her $5 million in damages.
"It's a victorious moment, but why did the people of the United States let this happen?" said Nuñez, now 25, of Los Angeles, noting the number of sexual misconduct accusations against Trump during the campaign and since his election. "It's kind of late."
The verdict — a rare moment of accountability for a former president and powerful men like him — comes as women across the U.S. ponder the cultural landscape amid sweeping threats to their hard-won progress, including Hillary Clinton's loss to Trump in 2016, the Supreme Court's repeal of abortion rights last year and the uneven success of the #MeToo movement.
Juliet Williams, a professor of gender studies at UCLA, called it an ambiguous time for women.
"It's very hard to feel at this moment that the accounting, the reckoning that we need has yet happened," she said. "I feel this is a small step in the right direction."
Some may find "yet another day contemplating the behavior of Donald Trump just feels like a colossal waste of attention," Williams said. But she believes it's important to address "the everyday abuses of power that have real consequences for victims."
With a string of investigations swirling around Trump, the sex-abuse case — a civil verdict, with no criminal prosecution possible — hit only so hard across a news-weary America. Nuñez followed the trial and discussed it with a few colleagues at her public relations job. For others, the news barely hit their radar, if they were aware of the decision at all, even as Trump campaigns for the presidency again.
"Trump's long list of scandals makes any single moment seem less surprising," said Kelly Dittmar, a scholar with the Center for American Women and Politics at Rutgers University. "What might certainly derail other candidates or elected officials meets an eye roll among many Trump detractors — and only further mobilizes Trump supporters around the idea that this is a 'witch hunt' against him."
Carroll this week savored the outcome of the lawsuit she filed the day New York, like some other states, opened a one-year window for adults to file suit over old sexual assault claims. Advocates say it can take years for victims like the 79-year-old advice columnist to move past their sense of shame and go public. But it's often too late, as it was for her, to pursue criminal charges.
Trump dismissed the accusation as a way to boost sales of Carroll's 2019 book, "What Do We Need Men For?"
But Carroll, in the wake of the verdict, said the case was never about money. She said she only hoped to clear her name, one the jury — in awarding nearly $3 million for defamation — agreed Trump had sullied.
Trump, in hours of deposition questioning, denied he knew Carroll despite photographic evidence, and he denigrated her as "not my type." He also mused that celebrities had gotten away with sexually abusing women for centuries, "unfortunately, or fortunately."
Trump doubled down on his insulting, often misogynistic rhetoric about women in a CNN Republican town hall Wednesday evening, mockingly calling Carroll a "wack job" in a comment that drew glee from the New Hampshire audience.
The day after his inauguration in January 2017, millions of people around the world took part in a Women's March to protest his rise to power. Many sported bright pink hats that were the brainchild of the Pussyhat Project — a cat-eared design meant as a wry clapback to Trump's infamous comments on women's genitals.
"The Women's March demonstrated that we are watching," Williams said. "But in terms of the scope of sexualized violence, a $5 million fine to somebody who commands immense resources and will certainly not show that this does any material harm to him, there's a grotesque imbalance with this outcome."
Los Angeles screenwriter Krista Suh, who helped launch the Pussyhat Project, is not sure Tuesday's verdict strikes a death knell for Trump's political career.
"He's very good at skirting the truth, and I'm just not sure this verdict pins him down, but it definitely helps," the 35-year-old said.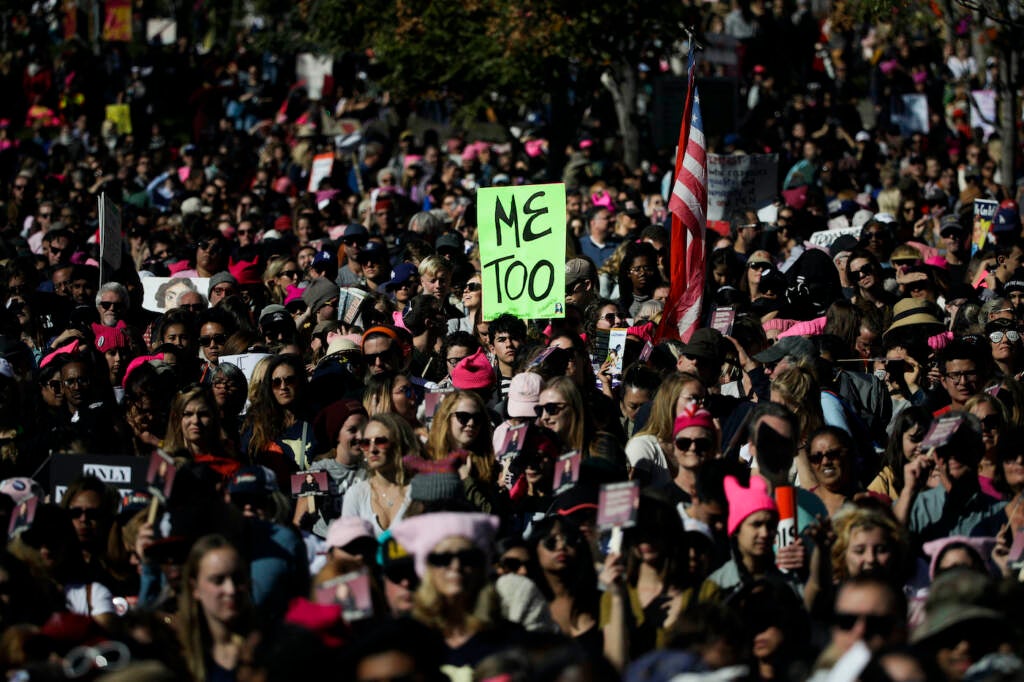 The crowd at the Women's March in Washington included an anonymous observer from Toronto: Andrea Constand, whose sexual abuse claims against actor Bill Cosby would soon go to trial.
In the years that followed, she would see Cosby convicted, sent to prison and then released when his conviction was overturned on appeal. Amid that setback, and the inability of victims like Carroll to pursue criminal cases, she believes the civil court process can alone be effective. Constand had received $3.4 million from Cosby in a civil settlement in 2006, long before the criminal case was reopened, and she used the money to rebuild her life and career.
"If that's what it takes to get justice and you have no other option, then it is about the money, because the money helps you heal and move forward and accomplish things that you haven't been able to accomplish because you've been gripped by your trauma," she said.
Despite the jury's view that Trump is a sexual offender, millions of women would likely still vote for him given the chance in 2024, to maintain the country's social, economic or racial order, Williams said. More than half of white women voted for Trump in 2020.
"There are people that like Trump's brand of masculinity. They like the bravado, they like the confidence, they like a certain type of patriotism, they like the performance of a certain kind of virility," Williams said. "So when these episodes of sexual misconduct come out, I think people are willing to give it a pass."
For Nuñez, Trump's victory over Hillary Clinton in 2016 was "a double whammy" given his behavior. His presidency, and later the #MeToo movement, spanned her time in college at Loyola Marymount University. She sees progress in small victories, like when her workplace required sexual misconduct training.
"These beginnings give me hope that one day when I have my own children," she said, "leaders will be held accountable for all their actions, and all types of violence against women will not be tolerated."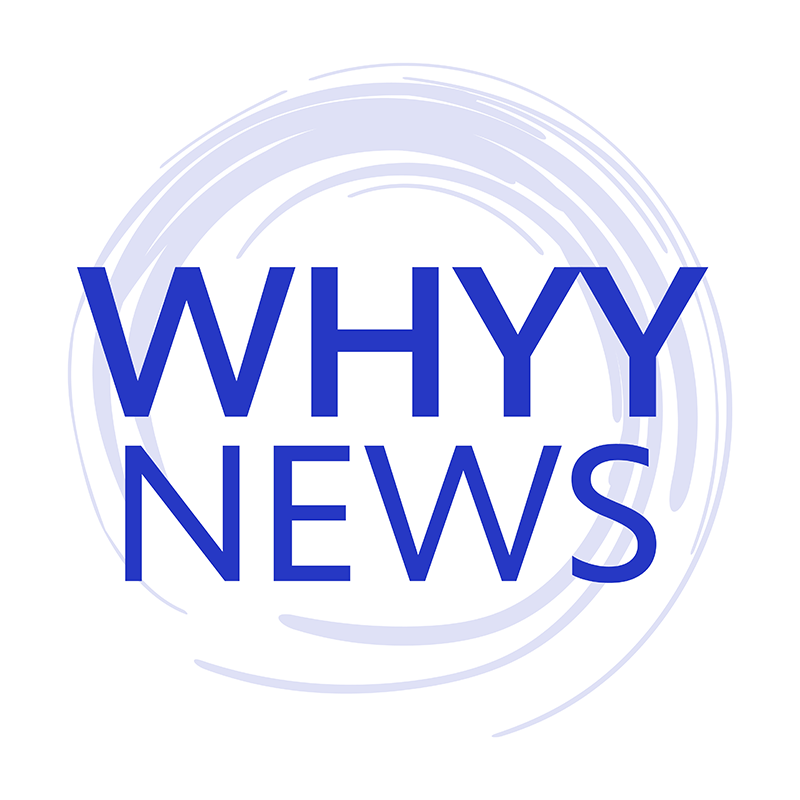 Get daily updates from WHYY News!
WHYY is your source for fact-based, in-depth journalism and information. As a nonprofit organization, we rely on financial support from readers like you. Please give today.