Trump's budget would cut $90 million from Philadelphia Housing Authority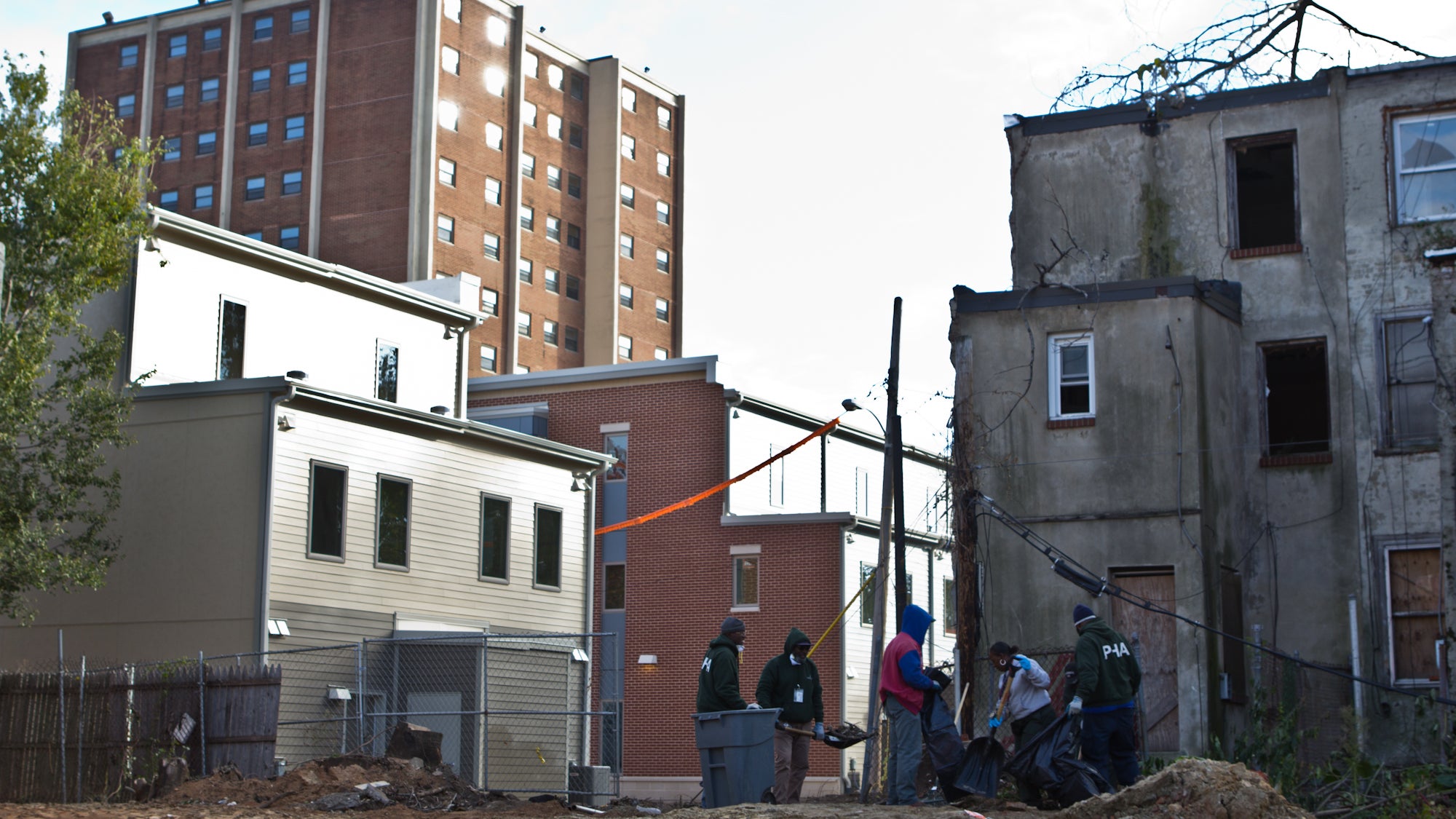 Trump's proposed cuts to the HUD budget would mean a $90 million blow to the Philadelphia Housing Authority, the Philadelphia Inquirer's Caitlin McCabe reports. Philadelphia Housing Authority spokeswoman Nichole Tillman says "it would have catastrophic consequences," which is not a stretch considering HUD funds make up 93 percent of PHA's $350 million budget. The cuts include a "potential $80 million reduction to the public housing program alone." Rasheedah Phillips, the managing attorney for Community Legal Services' Housing Unit didn't paint a rosier picture, explaining to Jake Blumgart last week that "we may see ourselves returning to a very dark era, where Philadelphia's poverty crisis only deepens, further burdening the city with the collateral consequences of increased homelessness."
In mapping tools news, researchers have already started mapping and evaluating what might make the best, or worst, spots for a safe-injection site in Philly, WHYY News' Elana Gordon reports. Things to consider? Proximity to SEPTA? Good. Nearby schools? Bad. Douglas Wiebe, an epidemiologist and director of the University of Pennsylvania's Injury Science Center, says that in addition to the dozen criteria his team is drawing up, the process will also take into consideration the opinions of neighbors and people who use drugs.
Looking good at 125, Reading Terminal Market! To celebrate the historic marketplace's birthday, vendors partied like it was 1893: we're talking antique bikes, getups worthy of a Gibson, and a barbershop quartet. As an added surprise, much to shoppers' delight, customers were randomly selected to get a bill with 1893 prices. One lucky shopper, Lynnae Myers, got collard greens, blueberries, strawberries, white yams, purple yams, and red yams at Iovine Brothers Produce for a whopping 68 cents. "I feel great, wonderful!" Myers gushed to WHYY News' Danielle Fox. "It's the blessing of the day."
In even more mapping tools news, the National Association of City Transportation Officials and nonprofit Open Transport Partnership launched Thursday a new open data standard and digital platform for mapping and sharing city streets, CityLab reports. SharedStreets creates one master map that public agencies, private companies, and civic hackers can use, with the "the collective goal of creating safer, more efficient, and democratic transportation networks." SharedStreets helps cities translate street maps into street segments, which, overlaid with a city or company's existing GIS information, creates a simplified base map that people can plot location-based information (such as traffic flows, pick-up spots, accidents, and red-light tickets) on top of. To address privacy in the endless world of open data, SharedStreets anonymizes and aggregates information, removing rider and driver information as well as company names.