Tropical Storm Omar forms off East Coast
The fifteenth-named storm of the 2020 hurricane season formed Tuesday afternoon off the Eastern seaboard.
Tropical Storm Omar, with maximum sustained winds of 40 miles per hour, is located 225 miles east of Cape Hatteras, North Carolina as of 5 p.m., according to the National Hurricane Center. The cyclone spawned after an area of low pressure formed, drifted over the Gulf Stream — a warm water current — and became a depression, forecasters said.
Forecasters say Omar will head harmlessly out to sea, dissipating once again to a tropical depression by Thursday. No tropical watches or warnings are in effect.
But the National Weather Service in Mount Holly expects some swells from Omar to impact New Jersey and Delaware shores on Wednesday, advising for two- to three-foot breakers and a moderate risk of rip currents.
Omar is the earliest fifteenth-named storm on record, breaking the record set by Hurricane Ophelia in 2005 by six days.
TROPICAL UPDATE: There's a lot to look at this evening from @NOAA's #GOES16🛰️as the sun sets over the Atlantic. Tropical Storm #Omar is moving away from North Carolina while Tropical Storm #Nana churns in the Caribbean. There are also 2 tropical waves in the eastern Atlantic. pic.twitter.com/ZyODawcdL2

— NOAA Satellites – Public Affairs (@NOAASatellitePA) September 1, 2020
In a regularly scheduled update to its 2020 hurricane season outlook issued in August, the National Oceanic and Atmospheric Administration forecasters have increased the predicted number of named storms and major hurricanes, saying it could rival the busiest ever.
The updated outlook calls for 19-25 named storms (winds of 39 mph or greater), of which seven to 11 could become hurricanes (winds of 74 mph or greater), including three to six major hurricanes (winds of 111 mph or greater). The busiest hurricane season on record, 2005, generated 27 storms, including Hurricane Katrina.
The 2020 Atlantic basin hurricane season will end on Nov. 30. The upcoming names include Paulette, Rene, Sally, Teddy, Vicky, and Wilfred.
Should the season exhaust the slate of names, the Greek alphabet will be used, like in 2005. The initial names would be Alpha, Beta, Gamma, Delta, Epsilon and Zeta.
FEMA offers the following easy, low-cost steps to get prepared now:
Have a family discussion about what you will do, where you will go, and how you will communicate with each other when a storm threatens.
Assemble a disaster kit.
Know your evacuation route.
Tune into your local news radio or download the FEMA app to get alerts.
Listen to local authorities as a storm approaches.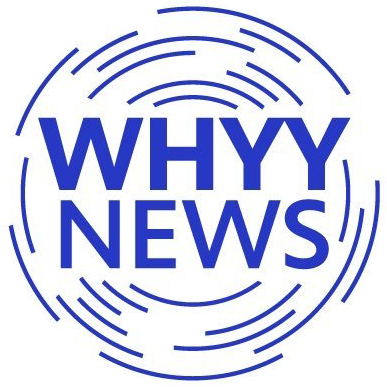 Get daily updates from WHYY News!