Time to remove campaign signs in Delaware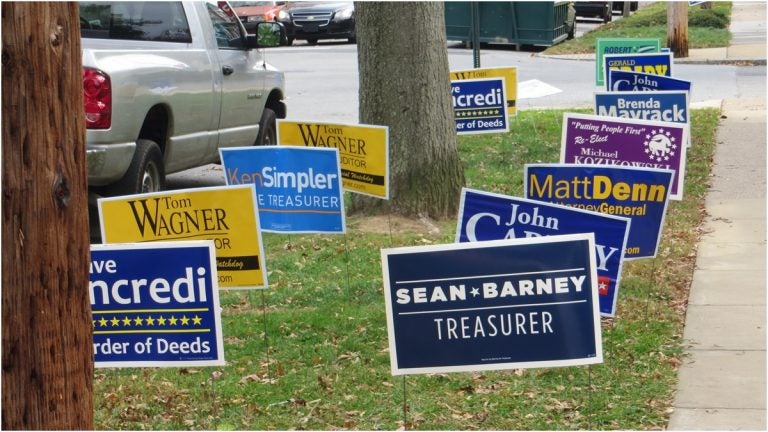 With Election Day in the rearview, candidates and campaigns have 30 days to remove all signs from state-owned roads or face fines.
With weather forecasters predicting high winds later this week, the Delaware Department of Transportation encouraged candidates to remove the signs as quickly as possible.
According to state law, roadside signs are allowed in some areas for 30 days before an election with cleanup a month after. After the 30-day mark, the sign is considered illegal.
At that time, the owner of a sign or other obstruction placed in the state's right of way must pay $40 per sign; that includes a $25 per sign fine and a $15 per sign recovery fee.
The law is designed to keep the roads clear of visual pollution that can not only litter the roads, but also be a safety hazard for drivers.
In 2012, DelDOT said approximately 3,800 illegal signs were removed from state roads. Over 1,000 warnings were issued along with approximately 1,800 violations totaling over $23,000 in fines collected.
The deadline is Dec. 5 or 30 days from Election Day, Nov. 4.