'This is a crisis': Fatal crashes involving cyclists and pedestrians in N.J. at highest number since 1989
A fatal crash involving a cyclist in Burlington County was the 20th incident in the state this year. Advocates say crashes are preventable.
It has been a deadly year for cyclists and pedestrians in New Jersey.
As of Thursday morning, 22 cyclists and 204 pedestrians have been killed in crashes, according to state police data. They accounted for a third of those killed in crashes overall. It's the highest number since 1989.
The number of fatalities from crashes involving cyclists and pedestrians is alarming to advocates.
"This is a crisis of traffic violence that we are witnessing right now," said Debra Kagan, executive director of the New Jersey Walk and Bike Coalition. "We need to address it with strategies that will mitigate what's happening on our streets, not only our vulnerable road-users, but people who are driving."
Cyclists and pedestrians are considered vulnerable road users, a group described by the National Safety Council as being "unprotected by an outershield." They also include road workers and people who use wheelchairs in this group.
Just one story
Among those who died recently is 62-year-old Julie Galezniak. She was riding with a group of cyclists Dec. 4 along Sykesville Road in Chesterfield Township when she was struck by a pickup truck. The incident is under investigation by the Burlington County Prosecutor's Office and Chesterfield Township Police.
Galezniak is well-known in the cycling community. Friends tell WHYY News that she was very athletic, active in her community of Stratford, and a kind person.
"There were so many people at her memorial service," said Betsy Link, a friend of Galezniak for five years. "The line went practically around the church for at least an hour. It was that long."
Link was part of the cyclist group that was taking part in a "metric century" ride that day: a 100 kilometer, or approximately 63-mile, trek. She said the conditions were "a little tough" because of the wind.
The cyclists broke up into groups based on their pace. Link said she was in the faster group with Galezniak for the first part of the trip.
"She started getting tired and she told me that she was going to drop back to the other group, the slower group, at the rest stop," Link said.
After exchanging pleasantries at the rest stop, Link and Galezniak went with their respective groups. Link doesn't remember how many miles her group had gone before the leader received the call that Galezniak was struck by the pickup and an ambulance was on the way.
"We thought, OK, this happens sometimes where maybe a car jumps the gun and they tap you or something happens," she said. "We just figured it was something like that and she would be OK. The ambulance would get her to the hospital and maybe she'd have a broken leg or a broken clavicle."
Ten miles later, the group leader received another call that Galezniak was being medically evacuated to a hospital. Link said at that point, they knew it was very serious.
"We tried to finish up the ride as quickly as we could because we were all not in a place where we wanted to continue on," she said.
Once everyone made their way back to Spellbound Brewery, where the trip began, they agreed to keep each other informed about Galezniak.
Link said she received a text notifying her of Galezniak's death about an hour later. It is the second fatality on the same stretch of Sykesville Road in as many months.
Mary Broderick, 71, was walking along the road when she was struck by a driver in October. She was pronounced dead at the scene. The driver, 86-year-old Valentina Golya, was cited for careless driving.
A memorial ride is scheduled for 10 a.m. Saturday, December 18 in Galezniak's honor, beginning at the Chesterfield Municipal Building.
'A crisis that doesn't have to happen'
Advocates say these crashes are preventable and that officials need to take action to protect everyone who is using the road.
"There needs to be guidance and outreach for people who are behind the wheel to understand what somebody's walking or biking on the road," said John Boyle, research director for the Bicycle Coalition of Greater Philadelphia. "Especially a road with no shoulders or [where] you have to share space with motor vehicles, how frightening that can be when you're being passed by at high speeds or being honked at with a horn."
Boyle adds that "complete streets" plans need to be implemented when roads are reconstructed, giving consideration to cyclists and pedestrians.
"That means, for example, sidewalks: a very basic thing that roads just don't have or they are not maintained well," he said.
Gov. Phil Murphy signed the 'safe passing' law in August. The new law, which goes into effect in March, would require drivers to move over one lane when passing if it safe to do so, or to allow four feet of space between the car and the person being passed. If it's not safe to pass, a driver would have to slow down to 25 mph. It's similar to New Jersey's 'move over law' that protects first responders while on highways, but for cyclists and pedestrians.
Kagan described the new law as one of the best in the country. She also suggests using some of the $12 billion the state will receive as part of the federal infrastructure bill for safety improvements.
"We really need to make sure that we're using that funding to the maximum potential, supplemented with really good policy, to strategically eliminate all of our traffic fatalities and serious injuries," she said.
In a statement, the New Jersey Department of Transportation (DOT) said it is committed to improving pedestrian safety, which it takes "very seriously."
"To reduce pedestrian/bicycle fatalities and serious injuries on state highways, NJDOT includes pedestrian safety features into all department projects where pedestrian improvements are appropriate," DOT added. "The department also has several grant programs that provide funding for pedestrian safety improvements, including the federally-funded Safe Routes to School and Transportation Alternatives Set Aside programs, and the state-funded Safe Streets to Transit program. Counties and municipalities may apply for these grant programs."
'These are people'
Link was back on her bike the next day after Galezniak's death.
"I was supposed to lead a ride for Team Evesham, my other club, the following day, and I didn't want to back out on that commitment," she said.
To better protect themselves, Link says she and her fellow cyclists have turned to technology. They use GPS units on their bikes. She also has a bike radar to let her know when a car is getting close.
Link wants people to know that cyclists are out just to get some exercise. She credits the activity for helping her to lose 60 pounds and become healthier overall. She also wants drivers to understand that cyclists are people too.
"I wish that [drivers] would just understand when they see people on bikes, think about their own families because we're going back to those people, too," she said.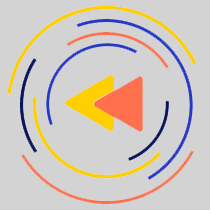 Saturdays just got more interesting.
WHYY is your source for fact-based, in-depth journalism and information. As a nonprofit organization, we rely on financial support from readers like you. Please give today.