The Who, New Hope PrideFest, Mutlu, Art in the Open, and more in this week's 'Things to Do'
Listen
5:06
As the forecast promises either scorching temps, rain or both, the weekend festival circuit is in full swing, from a two-day food fest in South Philly to a return to the Rittenhouse stroll. Musical legends continue to find a warm reception in the tri-state and one of the city's biggest cultural institutions caters to the kids.
C.Diddy and Matt Makes Me Sick have earned both a local and national fanbase for their irreverent and often profane podcast aptly titled "The Realest Podcast Ever." Whether they're skewering social media 'influencers,' interviewing local entrepreneurs, or hilariously recounting a night at a Sixers game, you can always count on them to have the hottest, realest, NSFW takes on it all. Note: If raw language bothers you, then this ain't the podcast for you.
What: Live podcast taping
Where: The Queen Wilmington, 500 N. Market St. 
When: Sunday, May 22, 6 p.m.
How much: $25
In this musical, a group of teens who are members of a chamber choir are involved in a fatal accident on a roller coaster. Despite the grim context, the show has comedic moments that cover life, death, choices, and the angst of teenage life. Written by Jacob Richmond and Brooke Maxwell, the musical debuted in British Columbia and has been touring the United States since its 2015 debut in Chicago.
The Italian Market has long been a staple of the city's foodie population who head there to find exotic spices and high-end steak cuts. Regular folks looking for dinner staples shop there too, but it's also a tourist attraction, and this weekend the place for the annual street festival that highlights the area's history and influence. The two-day fest includes live music, arts and crafts vendors, the famous greased pole climb, and the traditional procession of saints.
The city's tony Rittenhouse Square section is comprised of stately homes, a popular park and is bordered by high-end restaurants. But that's not all. It's also the location of a variety of seasonal street festivals focusing on arts and culture. The spring stroll returns in 2022 with live music, cocktail samplings, fitness demonstrations, giveaways, and a Kid Corner. [NOTE they are billing it as Kid Corner, but could also be 'kid's corner' if that seems awkward.] Organizers say this isn't meant to replace the spring festival, but rather to preview a new iteration of the fall event coming in September. But we have a feeling no one will notice the difference if the weather's nice.
New Hope's Pride weekend celebration, titled "Dancing in the Streets," includes a parade originating in Lambertville, N.J., along with a fair, a gala and fashion show, a cocktail contest, and various other events. Saturday's entertainment includes performances by Doylestown School of Rock, Roxey Ballet, Jacqueline Dupree, Toby Chernesky, and more.
En plein air is just the fancy French way of saying 'outside,' which is where participants in the "Art in the Open" event will be. Over three days, 26 multidisciplinary artists, mostly from the tri-state, will create their latest works along the Schuylkill River Trail in a juried competition that is (obviously) open to the public. AITO was launched to provide insight into an artist's creative process as they deal with the elements and other challenges to bring a work to fruition.
What: En plein air artist showcase
Where: Schuylkill River Trail between Fairmount Water Works and South St.
When: Friday, May 20, Saturday, May 21, 10 a.m. – 4 p.m.,  Sunday, May 22, 10 a.m. – 2 p.m.
How much: Free
It's been shown that exposing art to young children aids their development in major ways. To that end, the Barnes Foundation is opening its doors to kids 5 and under who can play at activity stations (sponsored by WHYY, along with the Academy of Natural Sciences, Smith Playground, Fairmount Water Works, and the Barnes), and participate in reading, music, dance and, of course, art projects.
What: Cultural event for kids
Where: Barnes Foundation, 2025 Benjamin Franklin Pkwy.
When: Saturday, May 21, 9:30 a.m. – noon
How much: Free, with registration
As a recently minted Pulitzer Prize winner for his play "Fat Ham" James Ijames is having a career moment. It just so happens that 'Reverie" another one of his works, is being staged in Philadelphia though it closes this weekend. The play is about what happens when a grieving father shows up at a young man's home in search of answers about his son, setting up a needed reckoning for both men. Damien Wallace, Justin Mitchell, and David Bazemore star.
What: State play
Where: Azuka Theater, 302 S. Hicks St.
When: Through Sunday, May 22
How much: Pay what you decide
Art and technology combine in a unique concert and film experience. The 'relaxed performance' uses accessible technology to enhance the concert experience and make it more accessible for all members of the community. The program includes a musical prelude by composer David Belquer, and a screening of two works by composer Tyshawn Sorey — "Save the Boys" and "Each Day I Rise, I Know" from "Cycles of My Being." Sixty audience members will be provided with a Vibrotextile© vest on a first-come, first-serve basis that uses haptics to add a tactile component to the listening experience. (For more details, see video below.) Other accommodations for varying sensitivities are available.
What: Concert and film performance with accessibility components
Where: Fringe Arts, 140 N. Christopher Columbus Blvd.
When: Saturday, May 21, 10:30 a.m., 2 p.m.
How much: Free with registration
When living legends hit the road, you don't want to miss it, especially when those living legends have been going strong for almost six decades. That's the story of The Who. Peter Townsend and Roger Daltrey appear to be competing with Keith Richards and Mick Jagger as one of the longest-running partnerships in rock and roll history. Their 2022 The Who Hits Back! tour is heading to major US cities through the fall in place of their planned 2020 tour that was derailed by the pandemic.
What: Concert
Where: Wells Fargo Center, 3601 S. Broad St.
When: Friday, May 20, 7:30 p.m.
How much: $41 and up
Guitarist Mutlu Onaral is of Turkish background but was raised in Philadelphia. He's released six EPs in an almost two-decade-long career. His seventh, "Good Trouble", came out earlier this year, featuring the single "Lifeline." Aside from touring with Joe Jackson on his "Rain" tour, Mutlu has been the most frequent guest on Daryl Hall's 'Daryl's House' series and collaborated with him on "Good Trouble" along with G. Love and R & B crooner Raheem DeVaughn.
What: Concert
Where: World Cafe Live, 3025 Walnut St.
When: Friday, May 20, 8:30 p.m.
How much: $15
Keep checking with "Things To Do" as we continue to provide our weekend entertainment picks during the COVID-19 recovery. Please consult our coronavirus updates to keep up with the latest information regionally.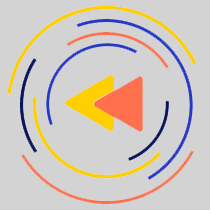 Saturdays just got more interesting.
WHYY is your source for fact-based, in-depth journalism and information. As a nonprofit organization, we rely on financial support from readers like you. Please give today.