St. Patrick's Day celebrations, King of Prussia Restaurant Week, Muse, Lizz Wright in this week's 'Things To Do'
March 16-19: "Boeing Boeing" in Del., St. Patrick's Day celebrations in Philly, and "Macbeth" in South Jersey are among weekend event highlights.
Listen
4:36
It's St. Patrick's Day in the city, which means celebrations are everywhere. If you'd rather "wine down" than bar crawl, singers Jill Scott and Lizz Wright are in town — but get your tickets ASAP. Philly's Type-In is back and new exhibits open this week that are sure to please the artsy crowd. And it's your last chance to see the farcical Tony award-winning play "Boeing Boeing" so Delawareans, you've been advised.
Special Events | Arts & Culture | Food & Drink | Music | Delaware | New Jersey
---
Special Events
St. Patrick's Day
Where: Multiple venues
When: Through Sunday
How much: Various prices
Erin go Bragh! It's time for Philly to unify around the wearing of the green (and we don't mean Eagles jerseys). The day is officially celebrated on Friday, but you can party through the weekend if you like. Start off Friday with Shamrocks and Shenanigans at Xfinity Live!, and the St. Patrick's Day party at Irish bar Fadò. Canstatter Volkfest Verein is also hosting a St. Paddy's Day party with the Blu Dogz band and beer specials. On Saturday, Celebrate the Green at Peddler's Village or all weekend long with Philly's "official" St. Patrick's Day Bar Crawl. Another two-day event, the Kiss Me, I'm Irish bar crawl, will have ten participating venues.
Return of the Type-In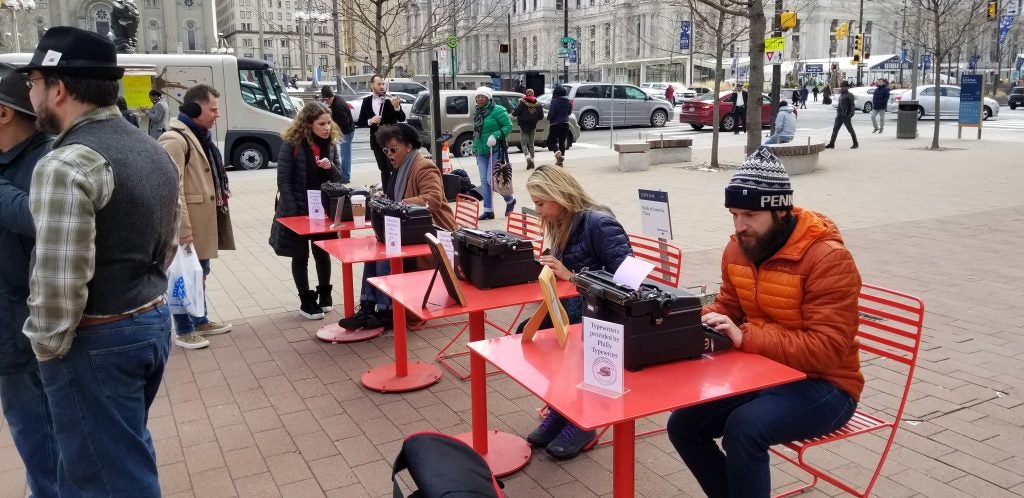 In 2010, bike store owner Mike McGettigan brought typewriter enthusiasts together at Bridgewater's Pub for the first Type-In. The idea took off, inspiring similar gatherings around the country and the world. After a long hiatus, the Type-In is back. Philly Typewriter is hosting the event to make old-school typers feel at home, in the same way vinyl records make what's old new again. You don't have to bring a typewriter but if you do, you can participate in the typing skills contest and/or the typewriter "beauty" contest. Philly Soapbox will be on hand with a table-top letterpress and a mimeograph machine that will make you relive your best times in fourth grade. While the event starts at 10 a.m. read the invite's fine print as closing time is flexible.
---
Arts & Culture
Bonnie & Clyde
Bonnie Parker and Clyde Barrow were a young couple from Dallas who wanted a better life. Unfortunately, they chose crime to achieve it and were fatally shot by Texas Rangers in a bullet-ridden ambush. But death didn't stop the couple's appeal. The 1967 Arthur-Penn-directed classic "Bonnie and Clyde" starred Warren Beatty and Faye Dunaway and won two Oscars. More recently, Kevin Costner and Woody Harrelson portrayed the lawmen who brought them down in the Netflix movie "The Highwaymen." "Bonnie & Clyde" also became a Tony-nominated musical, and that's the version coming to the Media Theater.
Marvel Studios' Black Panther
Where: Verizon Hall, 300 S. Broad St. 
When: Friday, March 17 – 7 p.m., Saturday, March 18 – 2 p.m., Sunday, March 19 – 2 p.m.
How much: $35-$85
When "Black Panther" first hit theaters in 2018, it was a global sensation. The widely-released Marvel film with a Black superhero at the forefront became the biggest-selling movie of all time with a Black director and is in the top ten of the highest-grossing superhero movies ever. The Philadelphia Orchestra will play Ludwig Göransson's "Black Panther" score live to the film. Wakanda Forever!
All My Mothers Dream in Spanish
Azuka Theater presents the world premiere of "All My Mothers Dream in Spanish – Todas Mi Madres Sueñan En Español," a bilingual play about three generations of Afro-Venezuelan women. The women are brought together by their ancestor Guiomar, a queen who inspires them with the gift of magic she's passed down to them.
Asserting Presence
Where: Taller Puertorriqueño, 2600 N. 5th St. 
When: Friday, March 17 – Saturday, May 13
How much: Free
Mexican-Puerto Rican artist Nitza Tufiño's exhibit "Asserting Presence" is a reflection of her life's work and a homage to the Tainos, the original residents of the Caribbean. Paintings and prints of friends, loved ones, and travel destinations will be on display during a free opening reception Friday starting at 5:30 p.m.. A printmaking workshop and talk with Tufiño scheduled for Saturday is no longer accepting reservations.
---
Food & Drink
King of Prussia Restaurant Week
Where: More than 20 participating restaurants in and around King of Prussia, Pa.
When: Through Friday, March 24
How much: Various prices
The annual King of Prussia Restaurant Week is back with discounts at eateries in the tony suburb. Over two dozen restaurants — both fast casual and fine dining — in multiple cuisines are represented. Varying daily discounts are available at select eateries (some in the KOP mall), and restaurants are offering prix fixe lunches from $15-$25 and dinners from $30-$50. Depending on the restaurant, takeout may be included.  Along with the Shops for CHOP promotion running concurrently, proceeds from the week benefit the King of Prussia location of Children's Hospital.
---
Music
Jill Scott
In 2020, Jill Scott embarked on the 20th-anniversary tour of her debut album "Who Is Jill Scott? Words and Sounds Vol. 1" performing it in its entirety. But… I think we all know what happened next, and the dates were canceled. Scott is now celebrating the 23rd anniversary of the release that launched her career with songs like "A Long Walk" and "He Loves Me (Lyzel in E Flat)." Though her ex-husband is long gone, the songs and memories endure.
Muse: Will of the People Tour
English alternative rock band Muse has sold more than 30 million albums. The two-time Grammy Award winners are on tour with Evanescence and One OK Rock in support of their latest release "Will of the People." The group's ninth studio album came out last August and though its dark mood isn't unusual for the band, frontman Matt Bellamy says the timing did influence the project. "We've always had elements of sort of dystopian fears for the future," he told Variety in 2022. "And even though we've usually stayed in the realms of the relative safety of fiction, I'd say that this album sort of collided with reality a little bit."
Lizz Wright
For indie artists, radio hits and mainstream accolades aren't always easy to come by. But over time, many develop cult followings that follow their work through every release, even when releases are spread apart. Jazz/soul artist Lizz Wright is one of those kinds of artists. She's at City Winery as part of the WRTI Concert Series. Her live album "Holding Space  (Lizz Wright Live in Berlin)" came out in 2022 following her last studio release "Grace" in 2017.
Red Hot Chili Pipers
Bagpipers are popular this time of year, but the Scotland-based band The Red Hot Chili Pipers are in demand year-round. The 'bag-rock' group has released nine albums since 2005 and does over 200 performances every year. Their energetic covers of major hits including "Everybody Dance," "Don't Stop Believing," and "Clocks" have generated a global fanbase. They perform at the Keswick Theater Thursday on their American tour that runs through April. Their latest album "Fresh Air" came out in 2019.
---
Delaware
Boeing Boeing
Where: Wilmington Drama League, 10 W. Lea Blvd. Wilmington, Del.
When: Through Sunday, March 19
How much: $12-$20
Set in the 60s, the French farce "Boeing Boeing" comes to Wilmington on its latest national tour. Written by playwright Marc Camoletti, it's centered around Bernard, a playboy living in Paris who's juggling three flight attendant girlfriends who are unaware of each other. But when new flight schedules mean all the women are in Paris at the same time, along with Bernard's friend and houseguest Robert, comedy ensues. Jerry Lewis and Tony Curtis played the roles in the 1965 movie version. The most recent Broadway production of "Boeing Boeing" won a Tony for Best Revival and earned Mark Rylance a Best Actor award.
---
New Jersey
Macbeth
"Macbeth," the classic Shakespeare play about the pitfalls of ambition, opens at the Ritz Theater Company on Friday. Billed as an "immersive" adaption of the classic work, it's directed by four-time Barrymore award-winner Mary Martello. Parents and schoolteachers take note: the play has three weekday morning matinees this month which could be your own immersive way of getting kids interested in Shakespeare.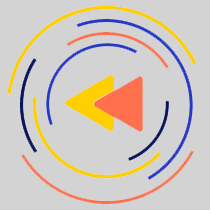 Saturdays just got more interesting.
WHYY is your source for fact-based, in-depth journalism and information. As a nonprofit organization, we rely on financial support from readers like you. Please give today.