Philly Bike Ride, Little Feat, and Latin American Book Fair in this week's 'Things To Do'
Oct. 11 - 15: Philly Bike Ride, Little Feat in N.J., and Freaky Friday at the Delaware Contemporary in Wilmington are among the weekend's highlights.
Listen
4:58
Kids have some great events to choose from this week — well, their parents do, since they'll be the ones footing the bill. The Kimmel Center hosts two superhero events this weekend, one free, and one a paid concert. Lego enthusiasts have two days to enjoy their favorite bricks with special appearances scheduled by "Lego Masters" cast members. Food and culture are the focus at the fifth Latin American Book Fair at Taller Puertorriqueño, while lovers of Asian cuisine have varied options at the Chinatown Night Market Thursday night. And for cyclists wishing for car-free streets, your wish comes true — but only temporarily, at the Philly Bike Ride.
New Jersey | Delaware | Special Events | Arts & Culture | Kids | Food & Drink | Music
---
New Jersey
Little Feat: The Albums Tour (A 2-Night Event)
Little Feat can argue they're among music's longest-running bands. They started in 1969, broke up, then reformed in 1987, and have been jammin' ever since. They're bringing their talents to the Scottish Rite Auditorium in Collingswood, where they are set to perform their seminal 70s albums "Sailin' Shoes" and "Dixie Chicken" on consecutive nights, along with their hits.
---
Delaware
Freaky Friday
Where: The Delaware Contemporary, 200 S. Madison St., Wilmington, Del.
When: Friday, Oct. 13, 6 p.m. – 9 p.m.
How much: $10 for adults, free for under 21
The Delaware Contemporary hosts a seasonal Halloween party at one of Wilmington's most modern venues. "Freaky Friday" includes complimentary fall beer and cider tasting, a pumpkin carving contest, a haunted gallery scavenger hunt, and a costume contest with cash prizes awarded to the scariest, funniest, best group costume, and most creative.
---
Special Events
Philly Bike Ride
Where: Philadelphia Museum of Art, 2600 Benjamin Franklin Pkwy. 
When: Saturday, Oct. 14, 7:30 a.m.
How much: $25 and up for registration*
*Note: You must pick up credentials at the packet party on Friday, none will be available on the day of the event.
The fantasy of a car-free Philadelphia comes true, temporarily, at the 2023 Philly Bike Ride. The 20-mile course winds through some of the city's most scenic areas and is entirely car-free. Kids 3-7 ride for free in "ride-along" categories, including on a child bike seat, a tagalong bike, or tandem bike, and teens 8-17 get a half-price rate. You can ride with beginner, intermediate, or advanced "corrals." The course includes several photo ops, and all riders have access to the Finish Festival after of the course.
Latin American Book Fair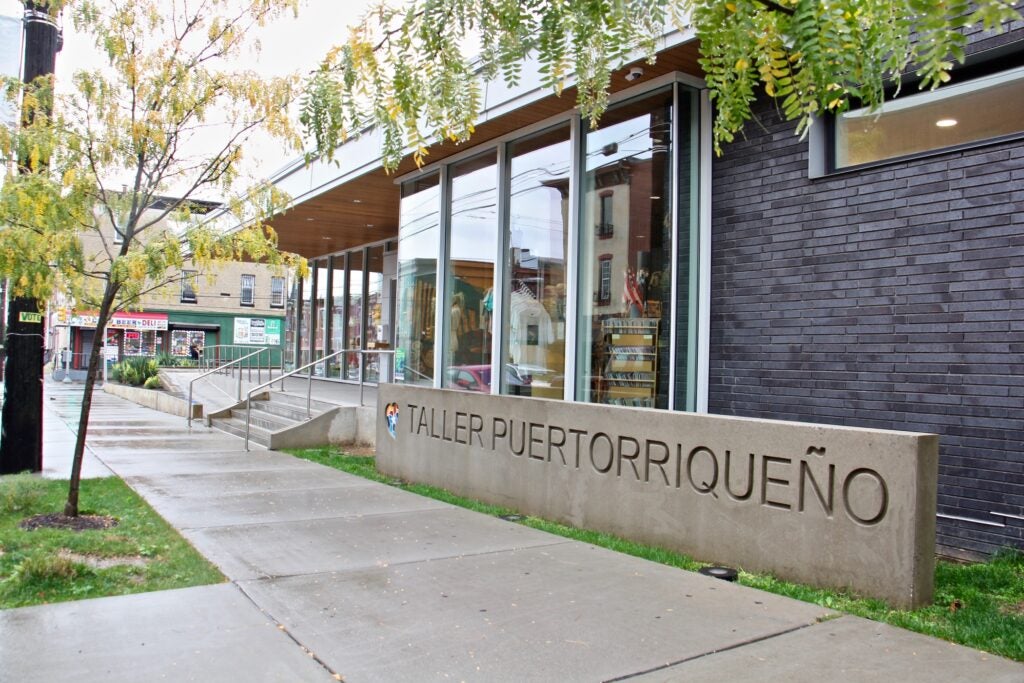 Where: Taller Puertorriqueño, 2600 N. 5th St. 
When: Saturday, Oct. 14, 11 a.m. – 5 p.m.
How much: Free
Taller Puertorriqueño hosts the fifth Latin American Book Fair, which brings writers, illustrators, designers, and readers together for an all-day event. The theme is "Celebrating Heritage, Language, and Culture," which includes book presentations, live music, and food from various Hispanic cuisines, along with appearances/book signings by authors. In keeping with the 2023 fair's focus on Peru, a kickoff reception and art exhibition will take place at the Parkway Central Library on Friday at 1 p.m.
Haverford First Fest Music Festival
First responders get their just due with a free suburban music fest recognizing their hard work. The Haverford First Fest Music Festival celebrates law enforcement, health care workers, firefighters, and the military. It's a BYOC event with a beer garden, 75+ arts and crafts vendors, and a dedicated kid's zone — plus live music, poetry, and performances from artists including Angry Young Band, Carolyn Miller, The Fractals, Jake the Myth, and the Grayson Chamber Jazz Ensemble. 
Shiverfest
Where: Riverbend Environmental Education Center, 1950 Spring Mill Rd., Gladwyne, Pa.
When: Saturday, Oct. 14, 3 p.m. – 8 p.m.
How much: $29 – $35 
Celebrate Halloween with the kids in a safe and peaceful environment at the Riverbend Environmental Education Center's Shiverfest. The fest includes food trucks, pony rides, costume contests, a trick-or-treat trail, and more. It's the largest event of the year for Riverbend, which connects young people to nature through its educational programs.
Philly Falls In Love: A Romance Author Festival
Local and national romance novelists will participate in a festival dedicated to love at the Center City Barnes & Noble. The Philly Falls In Love: A Romance Author Festival is a meet and greet/book signing event. Nine authors, including Xio Axelrod, Calli Melle, Jen Trinh, Misha Sharma, and Meghan Quinn, will be positioned throughout the store. You can reserve books beforehand here. 
B.PHL Fest
A festival celebrating creativity is headed to Philadelphia, encompassing branding, design, music, filmmaking, and even what it takes to develop a creative mindset. The B.PHL Festival is a day-long series of panels and workshops with a special guest appearance by Grammy-winning producer Timbaland, who'll discuss how he built his successful career in music.
GOAT'OberFest
Where: Laurel Hill West Conservatory, 225 Belmont Ave., Bala Cynwyd, Pa.
When: Sunday, Oct. 15, 4 p.m. – 6 p.m. (rescheduled from Saturday)
How much: $75
The Philly Goat Project's annual fundraiser, GOAT'OberFest, is here! The organization works with curious, friendly, and cuddly goats to engage with the community for educational and therapeutic purposes. During the FUNraiser, 13 goats will be on hand for a meet and greet with photo ops and to showcase art they created and their 2024 calendar. (These goats are busy!) Signature cocktails and snacks (including s'mores) come with the ticket, and a silent auction of photos from Jessica Kourkounis will take place. Ticketed teens 14 and up can attend with an adult guardian. Note: No open-toe shoes.
---
Arts & Culture
POST: Philadelphia Open Studios Tour
Where: Multiple venues
When: East of Broad Street, Oct. 14 – 15, West of Broad Street, Oct. 20-21
How much: Free
Participating artists — in varying disciplines — will open their studio doors this weekend and next for the annual POST: Philadelphia Open Studios Tour. POST is organized by The Center For Emerging Visual Artists and is now in its 40th year. The first group of artists will be east of Broad Street; the second group will be west of Broad. POST is free and self-guided; you can print a map of the artist studios here or refer to the list as you head out.
Bok Open Studios
Where: Bok Building, 1901 S. 9th St. 
When: Friday, Oct. 13, 6 p.m. – 9 p.m.
How much: Free
The artists with studio space in the Bok Building open their doors to the public during Bok Open Studios, a free showcase of their art and a look behind the scenes at their creative process. There are over 100 artists and maker spaces over nine floors in the former high school, which has been repurposed into an artist and event space. The rooftop Bok Bar, with unparalleled views of the city, will also be open.
The Rocky Horror Show
Inspired by over-the-top B-movie horror and sci-fi stars of the past, "The Rocky Horror" stage show spawned the 1975 movie, "The Rocky Horror Picture Show." It became a cult classic due to its midnight showings, first in New York City, then worldwide, where people dressed up as its characters and sang along with its songs. "The Rocky Horror Show" returns to the Bucks County Playhouse just in time for Halloween and will run until the end of the month.
Squatters
Where: Yellow Bicycle Theater, 1435 Arch St. 2nd Floor
When: Thursday, Oct. 12 – Sunday, Oct. 15
How much: $11 – $22 
It's hard to tell who the unreliable narrator is in "Squatters," which runs through the weekend at the Yellow Bicycle Theater. When two people end up in an abandoned building near Ground Zero, it's unclear where the woman met the man or if she actually lost a loved one at the World Trade Center. Those answers may be revealed in the Philadelphia premiere of the Joshua Crone play described as "a darkly comic take on 9/11."
---
Kids
Family Halloween Concert: Music of Superheroes
Superheroes wouldn't be as powerful without their themes, or at least that's what we think. The Family Halloween Concert: Music of Superheroes by the Philadelphia Orchestra puts that to the test, playing the music from several popular films including "Superman," "The Incredibles," and "Captain America." A free Superhero Extravaganza bookends the ticketed concert. Graphic novelist Eric Battle, muralist/painter Gabe Tiberino, and an Amalgam Comics pop-up shop will all be onsite.
 Boo at the Zoo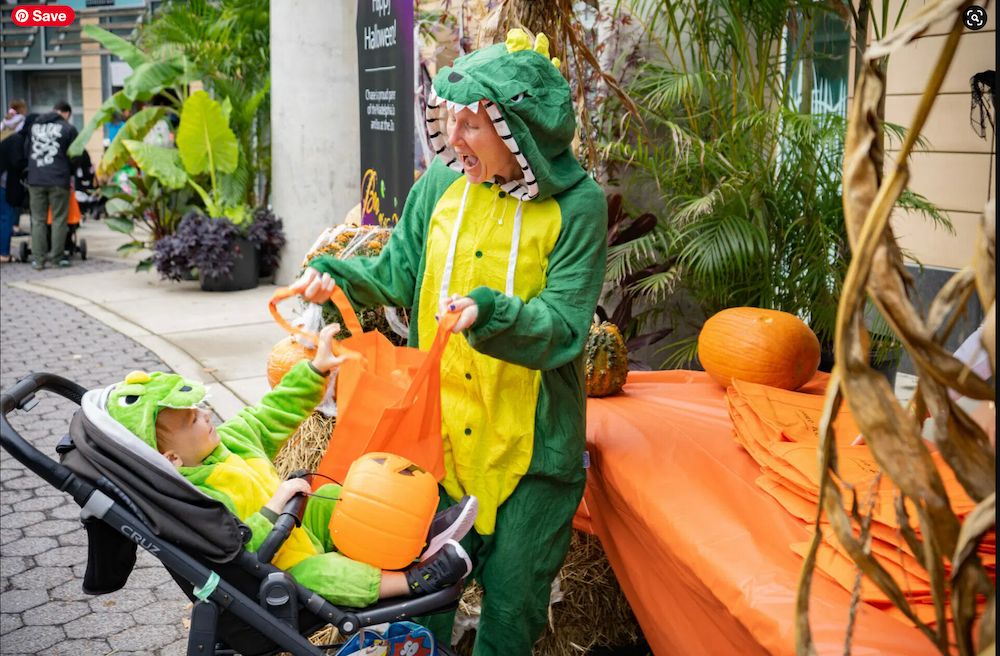 It's trick-or-treat time at the Philadelphia Zoo and their annual Boo at the Zoo event. Seasonal decor and special activities, including a new-for-2023 Nature Blazers scavenger hunt, are part of the kid-focused attraction, which runs over the next three weekends. Most events are free with museum admission but there are premiums including the scavenger hunt, which requires a special wristband.
Philly Brick Fest
Where: Greater Philadelphia Expo Center at Oaks, 100 Station Ave., Oaks, Pa.
When: Saturday, Oct. 14,  9 a.m. – 5 p.m., Sunday, Oct. 15, 9 a.m. – 4 p.m.
How much: $16.99 – $37.99 
Legos have been the world's most popular toy for decades as almost everyone has either built something with them or, at the very least, tripped over one. Not only have Legos spawned theme parks across three continents, but they've also inspired a TV show and four movies. At the Philly Brick Fest, you can buy, share, and enjoy the amazing builds with others and meet some of the stars of "Lego Masters," in attendance on both days.
---
Food & Drink
Chinatown Night Market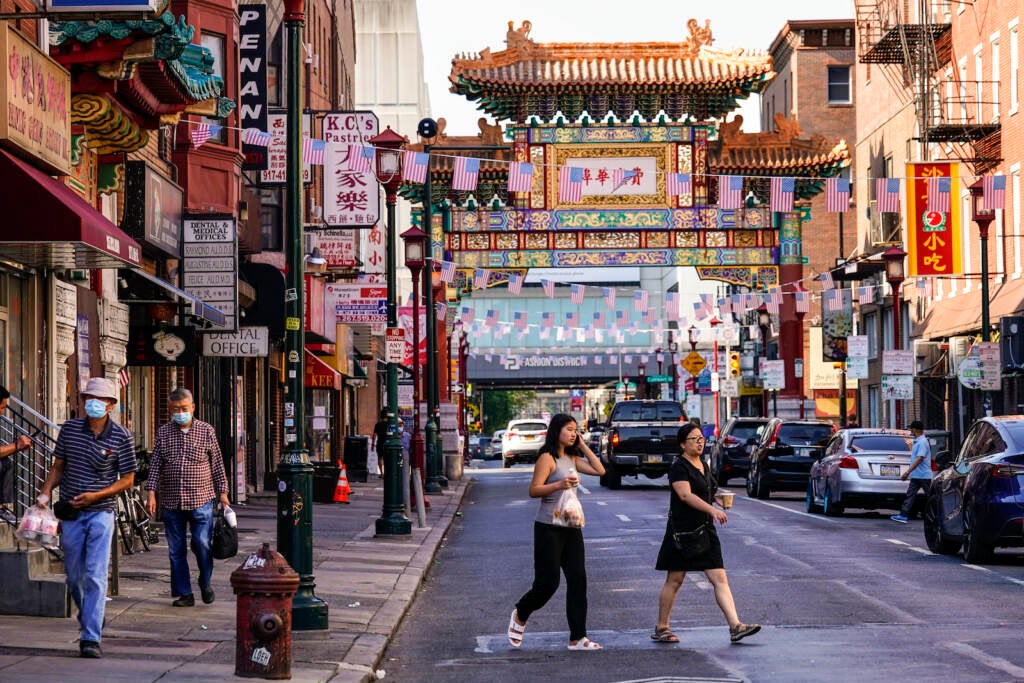 Where: Chinatown: 10th Street between Arch and Winter streets and Race Street between 9th and 11th Street.
When: Thursday, Oct. 12, 6 p.m. – 10 p.m.
How much: Free, pay as you go
The return of the Yè Shì Chinatown Night Market highlights the community's vibrancy amid its repudiation of the proposed 76ers arena. Participating restaurants will offer their best delicacies and food trucks of varying cuisines. Arts and crafts vendors and live performances will take over several blocks of the neighborhood in the increasingly popular event that originated in Asia. Look for stations to play ping pong, mahjong, and Jenga along with the food and music.
---
Music
Kim Petras: Feed the Beast Tour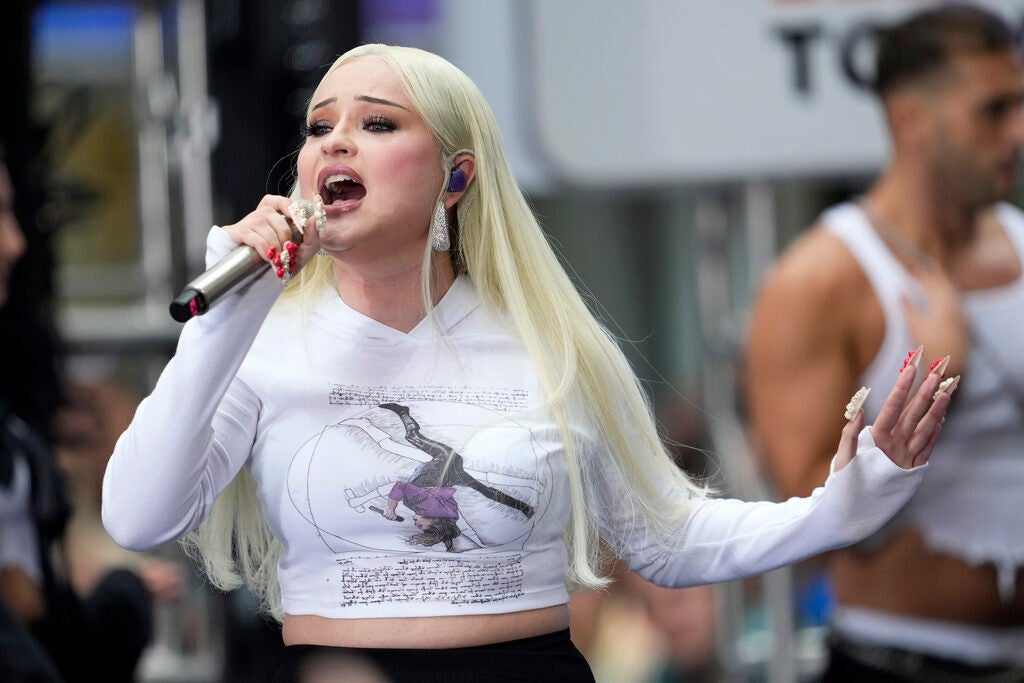 German singer/songwriter Kim Petras and Sam Smith made history this year as the first openly transgender and non-binary artists to win a Grammy Award. They did so for their duet "Unholy," which went #1 last year. Petras is on a global tour in support of her debut studio album "Feed the Beast," which was released in June. The tour stops in Philly for a show at the Mann Center Friday.
'Tis the Damn Season: Taylor Swift Dance Party
If it seems like Taylor Swift is everywhere these days, you're right. She won't be in Philly Friday night, but her music will be at the "Tis the Damn Season: Taylor Swift Dance Party" at World Cafe Live. Expect a few cuts from all of Swift's "Eras" as a warm-up to her upcoming in-theater concert film, which also releases Friday.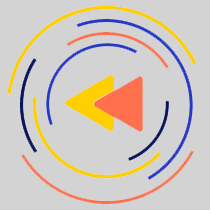 Saturdays just got more interesting.
WHYY is your source for fact-based, in-depth journalism and information. As a nonprofit organization, we rely on financial support from readers like you. Please give today.