'Moulin Rouge,' South Jersey Caribbean Fest, Oval summer events, and Erykah Badu in this week's 'Things To Do'
July 6 - July 9: The Oval summer season in Philly, South Jersey Caribbean Fest in N.J., and the inaugural Black Chef Showdown are among the weekend's highlights.
Listen
4:51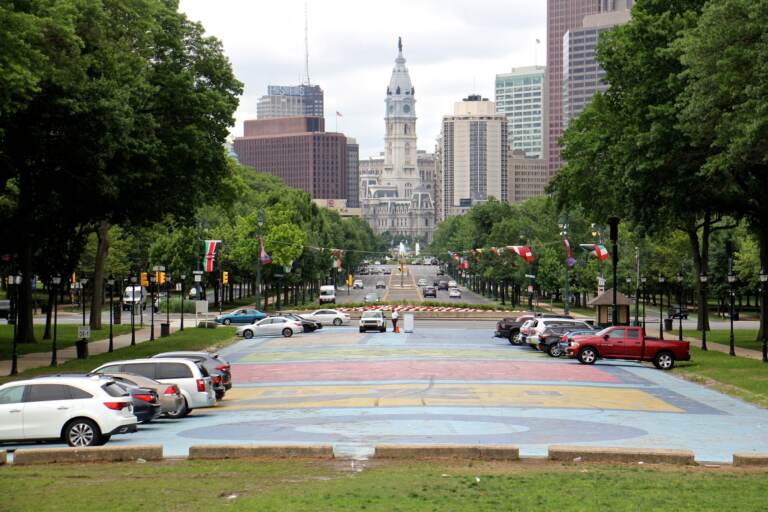 After 16 days of celebrating Independence Day via the Welcome America events, things are a little quieter this weekend. But that doesn't mean that if you still have some energy left over that there aren't great choices. Philadelphia's concert halls are booked and some great talent is coming through, including Philly punk legends The Dead Milkmen, who are playing at… a cemetery? The Oval kicks off its summer season with Snacktime, who have to be setting some kind of local performance record. And if you haven't been yet, the Chinese Lantern Festival is lighting up Franklin Square.
Special Events | Arts & Culture | Comedy | Food & Drink | Kids | Music | New Jersey
---
Special Events
Summer Season Opener at The Oval
If you're ever driving past the Philadelphia Art Museum and wonder about what looks like a party on the Parkway, you're right. It's summertime when Eakins Oval becomes The Oval, a seven-weekend event that transforms the space into an entertainment venue. Snacktime kicks off the Friday night performances which include dance, music, and the circus arts. Food trucks, a beer garden, yoga classes, and kid's activities are part of the program as well.
---
Arts & Culture
Philadelphia Chinese Lantern Festival
Franklin Square was already a historic part of Philadelphia as one of William Penn's five original squares.  But from June 21 – Aug. 13, it's the site of the Chinese Lantern Festival, a festival of lights, music, food, and culture. First mounted in 2016, it's become part of the landscape of the city with its colorful installations created by Chinese artisans. New this year — an interactive fortune-telling wall, a 100-foot-long sea dragon tunnel, and dumpling demos with Sang Kee.
Moulin Rouge! The Musical
Paris' fabled Moulin Rouge cabaret was considered one of the sexier stalwarts of La Belle Époque, a time in France where peace, art, prosperity, and innovation reigned. Yearning for those days must be why the cabaret has been featured in several different movie adaptations, including Baz Lurhmann's on-steroids take in 2001. That spawned "Moulin Rouge! The Musical," which took 10 Tonys in its Broadway run. It travels to the Academy of Music as part of the Kimmel Center's Broadway Series. It's a limited engagement, though, so move fast if you want to see it.
The Arts on Center Stage: Chocolate Ballerina Company
The Arts on Center Stage brings art to the heart of the city at Dilworth Park. Look for dance, theater, and music performances from the city's rich mix of cultural institutions. This week it's The Chocolate Ballerina Company, a performing and teaching troupe, who will likely showcase their repertoire of classic meets contemporary works.
The Tinicum Arts Festival
Food, books, and contributions from over 300 artists in varied disciplines are the draw for the 72nd Tinicum Arts Festival. Meet your favorite writers at the author's table, buy your next piece of artwork at the Red Barn, or purchase a one-of-a-kind item at the outdoor market. Just save enough for the perfect find in the White Elephant tent. The all-ages event includes food for purchase and an activities area for kids. Proceeds benefit the Tinicum Civic Association, which helps preserve the historic Stover Mill and benefits 30 area nonprofits.
---
Comedy
Original Philly Comedy Show
Discover the next big star at this Center City venue that is known for breaking big-time comedy talent. The Original Philly Comedy Show at Raven Lounge is the training ground for funny men and women looking for feedback as they hone their routines. Per the organizers, Shane Gillis, H. Foley, Ian Fidance, and Matt McCusker have all passed through those doors and made their reputations on that stage.
---
Food & Drink
Black Chef Showdown
Though it's often used for wrestling and boxing competitions, this weekend the 2300 Arena hosts another kind of bout. Twelve chefs from Black-owned restaurants will battle it out at The Black Chef Showdown. Local culinary stars will compete for a $1,000 cash prize to determine who makes the best cheesesteak, in both vegan and meat categories, in the inaugural event.
---
Kids
Pixar Putt
It can be a challenge to find things for kids to do in the city. (The beer garden controversy is one example.) And even when you do, will the day end in tears and admonishments — or will the kids fall asleep immediately afterward because they had so much fun? We'll go with #2 now that the city has a Pixar Putt location. The miniature golf attraction has 18 holes which all correspond to a Pixar movie, like "Toy Story," "Soul" or "Ratatouille." And while the little ones rule the day, there are adults-only evenings as well.
---
Music
The Dead Milkmen
Bring your dog, blanket or lawn chair and your energy to The Dead Milkmen show, which is taking place, appropriately enough, at a cemetery. Philly's own satiric punk band brought their career back from the brink and is performing "Punk Rock Girl" and other fan favorites. The Ire, a West Philly post-punk quartet, opens up. Drinks, including beer and wine, are available on a donation basis, but you can bring your own picnic food and drink as well.
Dead White and Blue
Splintered Sunlight has been the go-to Grateful Dead tribute band for decades. They're celebrating the holiday with the "Dead, White and Blue" three-day concert and bringing friends Hezekiah Jones, The Dirty Grass Players, and Kendall Street Company with them. If you're a diehard Deadhead, you'll probably want to go to all three nights, so there's that option, as well as tickets to each individual show.
Erykah Badu: Unfollow Me Tour
Erykah Badu's debut album "Baduizm" was released in 1997, kicking off a career notable for its eclecticism. Badu has followed her muse to unexpected places and more than earned her reputation as an uncompromisingly creative artist. Her recent Vogue cover story acknowledged that, along with the wellness practice of tuning forks. Badu will perform at the Mann Sunday night, along with opening act Yasiin Bey, the hip hop artist formerly known as Mos Def.
Lovefest 2023
Hype Philly Presents Lovefest 2023, a showcase of local artists. BoyWonder celebrates his 20th anniversary, and Kelvin Cochrane, Calico Catbird, Autumn Luz, and Mary Scholz will all perform. Organizers promise good music, great energy, and most important of all, an air-conditioned venue.
---
New Jersey
South Jersey Caribbean Festival
 The South Jersey Caribbean Festival celebrates the multitude of cultures in the region. The 23rd annual fest features a headlining performance by soca artist Lyrikal, with appearances by the Universal Dance and Drum Ensemble, Orquestra La 95 Latin Band, the Philadelphia Pan Stars Steel Orchestra, stilt walkers Kaisokah Moko Jumbies, and Soca Sakita Fitness Dance. Community and food vendors will be onsite and children's activities are included in the all-ages event.
Ice Cube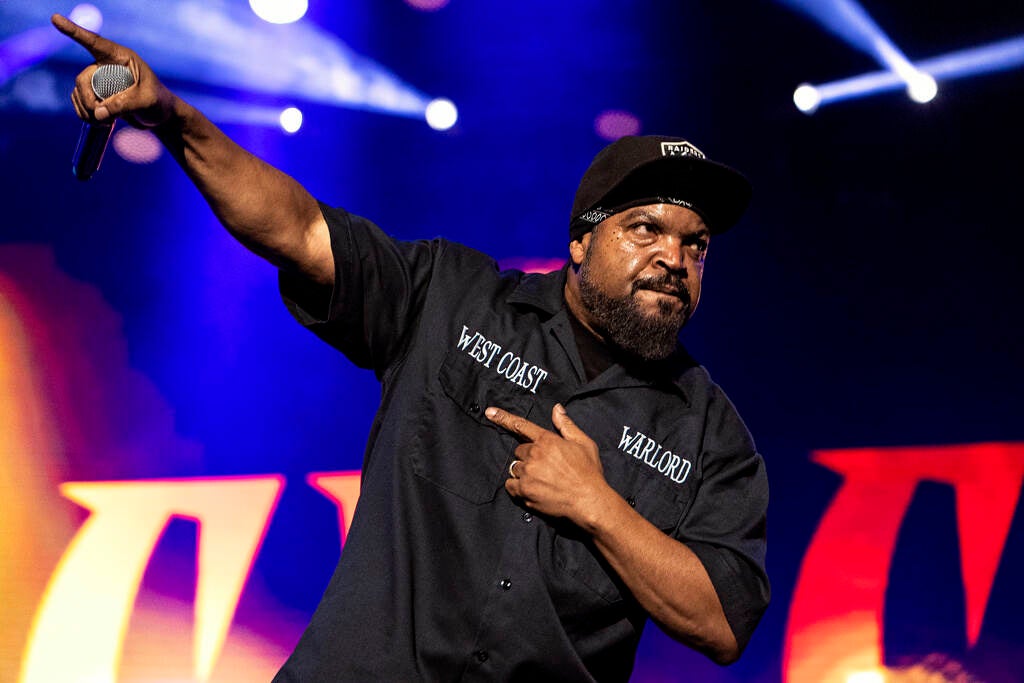 As an original member of N.W.A, Ice Cube is among the pioneering rap artists on the West Coast. But his role in the 1991 movie "Boyz n The Hood," changed the trajectory of his career. After that he moved into film, becoming an actor/director/producer behind classics like 1995's "Friday." He's celebrating hip-hop's 50th anniversary with a rare concert performance in Atlantic City.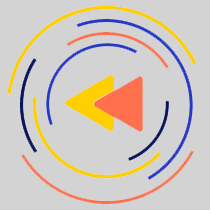 Saturdays just got more interesting.
WHYY is your source for fact-based, in-depth journalism and information. As a nonprofit organization, we rely on financial support from readers like you. Please give today.