Halloween fun, The Kims of Comedy, Día de los Muertos, Beer at the Pier, and Head of the Schuylkill in this week's 'Things To Do'
Oct. 26 - 29: Halloween celebrations in Philly and N.J., The Kims of Comedy, and "Rigoletto" in Delaware are among the weekend's highlights.
Listen
5:03
Halloween hijinks dominate the event landscape this weekend — with parades in N.J. and parties galore in Philly. But despite it being spooky season, the big events in the First State run from comedic to cultural with comedy queens and kings of the hardwood along with a classic opera. Lorraine Hansberry's rarely seen play "Les Blancs" is staged by EgoPo Theater, while the nascent Germantown Arts District presents an array of arts and entertainment under the banner of Autumn Nights. And the Head of the Schuylkill Regatta brings competitors from all over the country to Philly in one of the year's most anticipated amateur sporting events.
Philly Halloween Roundup | New Jersey Halloween Roundup | Special Events | Food & Drink | Arts & Culture | Outdoors | Music in Philly | Delaware
---
Philly Halloween Roundup
For the adults:
Pumpkin Fest 2023
Where: Headhouse Shambles, 2nd and Pine Street  
When: Saturday, Oct. 28 noon – 4 p.m.
How much: Free, pay as you go
To settle it once and for all, pumpkins are a fruit. Armed with that knowledge, you can now head to the annual Pumpkin Fest off of South Street. There, you can choose from an array of scheduled events, from pumpkin decorating to performances from the Philadelphia School of Circus Arts and a costume contest. The fest coincides with trick or treating in the Headhouse district.
Germantown Arts District Autumn Night Event
Where: Multiple locations near 5400 Germantown Ave.
When: Friday, Oct. 27, 6 p.m.
How much: Free, pay as you go
The newly-formed Germantown Arts District was created to amplify the Black-owned arts organizations on the 5400 block of Germantown Ave. As part of their Fourth Friday's series, they're hosting Autumn Night. With partners Mighty Writers of Germantown and Kinesics Dance Studio, among others, the curated event includes Trunk-or-Treat, face painting, a beer garden, and a creative kickback and art show.
Halloween House Philadelphia
If you love Halloween but not the haunted houses with the jump scares and the creepy actors breathing in your face, there's another option. The interactive experience at Halloween House Philadelphia avoids that with a program that emphasizes fun, not scares. Billed as an immersive experience, attendees will walk through several different Halloween-themed rooms, including "Glow in the Dark" and "Vampire's Lair."
Scene Queen Halloween: HalloweEMO
Where: Kung Fu Necktie, 1248 N. Front St. 
When: Saturday, Oct. 28 10 p.m. – 2 a.m.
How much: $9 online, tickets are $10 at the door with a costume, $15 without
If Halloween makes you emotional, soothe your sorrows with other like-minded people at Kung Fu Necktie's Scene Queen HallowEMO event. Expect the soundtrack to include emo stalwarts like Paramore, Fall Out Boy, Good Charlotte, Panic! At the Disco, The Early November, Green Day, and more. A costume contest with a $100 cash prize for Best Costume starts promptly at 11 p.m.
Halloween Funky Brunch and Market
Where: Ardmore Music Hall, 23 E. Lancaster Ave. 
When: Sunday, Oct. 29, 11 a.m. – 3 p.m.
How much: Free admission, pay-as-you-go
Ardmore Music Hall is the suburban hub for jam bands most nights, but on Sunday afternoon, it's hosting Funky Brunch and Market: Halloween Edition. The family-friendly event includes live music from the AMH Family Band, an Eagles/Commanders watch party, and several local vendors. Admission is free, but you gotta pay for brunch. 
Haunted Barbie Halloween Party
Where: The Twisted Tail, 509 S. 2nd St. 
When: Saturday, Oct. 28, 8 p.m. – 1 a.m.
How much: Free
The Twisted Tail is normally a bar, restaurant, live music venue, and events space. On Saturday, it's the location for the Haunted Barbie Halloween Party with live music by The Mikey Junior Band. Look for the Witching Hour Drink specials and wear your sharpest Barbie-inspired looks as there will be prizes for Best Costume at the end of the night.
Philly Official Halloween Bar Crawl
Where: Multiple locations
When: Friday, Oct. 27, 6 p.m. – 2 a.m., Saturday, Oct. 28, 2 p.m. – 11 p.m.
How much: $15 – $40 
It's beer-y scary out here these days, at least on the eve of Halloween. The Philly Official Halloween Beer Crawl concludes this weekend with over a dozen featured bars through Saturday night. A beer crawl ticket includes free entry to all the participating venues, spooky-themed drinks, a 20% discount on food, a costume contest before, halftime, after parties, and a digital list of all the bars included. But make sure to get your tickets as soon as you can — entry to the crawl is by wristband only which you must pick up in advance.
For the whole family:
Halloween Bash
Where: Commonwealth Plaza at the Kimmel Center, 300 S. Broad St. 
When: Sunday, Oct. 29, 2:30 – 4:30 p.m.
How much: Free
The Kimmel Cultural Center provides a safe space for trick-or-treating at their annual Halloween Bash. The party includes live music, face-painting, and a Witches of Oz costume contest, along with a special performance of "Thriller" by local singer/songwriter Joshua Mitchell. Healthy treat tasting will be provided by Get Fresh Daily. 
Haunted Circus
Where: Philadelphia School of Circus Arts, 6452 Greene St.
When: Friday, Oct. 27, 2023, 6:30 p.m. to 9:30 p.m., Saturday, Oct. 28, 2023, 6:30 p.m. to 9:30 p.m.
How much: $15 for adults and $10 for youth (ages 17 & under) in advance. At the door: $20 for adults and $15 for youth.
The Philadelphia School of Circus Arts embraces Halloween with its Haunted Circus event. Their 26,000-foot facility is transformed into a performance "trick-or-treat" space where attendees can learn circus tricks while enjoying circus treats. An outdoor ambient fire performance, along with a variety show from both the adult and youth circus performers, is on the schedule as well.
Trick-or-Treat Trail and Pumpkin Carving Event
Where: Morris Arboretum, 100 E. Northwestern Ave. 
When: Saturday, Oct. 28, 10:30 a.m. – 12:30 p.m., party, 1 p.m – 3 p.m., trail
How much: Carving party, $35
Morris Arboretum is hosting a ticketed Pumpkin Carving Party that comes with equipment, patterns, and tools, along with the pumpkins. If you miss that, there are two other ways to celebrate Halloween with the kids. The Scarecrow Walk, decorated with a '90s theme to celebrate the arboretum's 90th anniversary, is free with general admission. On Saturday, from 1 p.m. to 3 p.m., there's also the Trick-or-Treat Trail and costume parade. The carving event is separately ticketed, but everything else is free with arboretum admission.
---
New Jersey Halloween Roundup
Where: Multiple venues
When: Through Sunday, Oct. 29
How much: Free and up
South Jersey celebrates Halloween in a big way with several parades and events. In Voorhees, the Halloween & Fall Festival on Saturday features bounce houses, hay rides, and a pumpkin decoration station. Haddonfield embraces all ages from the Outdoor Spooky Movie Night Friday, and the 75th annual Halloween Parade takes place Monday. Princeton's Hometown Halloween Parade kicks off Friday at 5:15 p.m., while Maple Shade's Halloween Parade starts Saturday at 2:15 p.m. But the best costumes will be at the ticketed "Howloween" Pet Parade and Costume Contest on Saturday at 1 p.m. in Pitman, N.J.
You can search for other Halloween events in Philly, N.J., and Delaware here. 
---
Special Events
Día de los Muertos Celebration and Procession
Where: Fleisher Art Memorial, 719 Catherine St.
When: Saturday, Oct. 28, 2 p.m.
How much: Free
The Mexican Day of the Dead holiday isn't officially celebrated until Nov. 1, but in Philly, the annual celebration and procession happens this weekend. Fleisher Memorial hosts the event, which includes a children's fair, the La Calaca market, live entertainment, and a community ofrendra, or altar, dedicated to loved ones who have passed on.
---
Food and Drink
Beer on the Pier 2023
Drinking for a good cause? Where do we sign up? Beer on the Pier is not just another beer fest. It raises money for the Caring People Alliance, which operates three Boys and Girls Clubs in North, South, and West Philadelphia. The second annual event boasts selections from 15 local breweries including new for 2023 cocktails, ciders, and seltzers.
---
Arts & Culture
Les Blancs
Lorraine Hansberry didn't live to see her play "Les Blancs" completed. But her ex-husband, Robert Nemiroff, meticulously developed a final version of the play using her notes and following her lead before and after her untimely death. Hansberry's take on colonialism and its impact in Africa and beyond is being put on by EgoPo Theater in a rare production of one of her last plays.
---
Outdoors
Head of the Schuylkill Regatta
When: Saturday, Oct. 28, Sunday, Oct. 29, 8 a.m. – 5 p.m.
How much: Free
One of the city's most anticipated sporting events, the Head of the Schuylkill Regatta takes place Saturday and Sunday. It's the 53rd year that high school, college, and master's rowers have gathered for the competition. In recent years, more than 260 clubs, high schools, and colleges from around the country and from Europe, Australia, and Canada have competed in front of an estimated 20,000-30,000 spectators.
---
Music in Philly
My Morning Jacket
Alternative darlings My Morning Jacket check into The Met Philadelphia for a show supporting their ninth self-titled album, released in 2021. Formed in Louisville, the band is known for its live shows, which music critics have described as "bombastic."
The Damned
With Halloween on the horizon, you just knew The Damned was going to show up somewhere. Fortunately for their fans, it's in Philly as the group heads to Brooklyn Bowl Philadelphia for a Sunday night show. The veteran U.K. group will be there in support of their latest release, "Darkadelic."
90's Kinda Love: The Mixx Tape
We don't want it if it's not the '90s R&B kind of love. That's what a popular T-shirt-turned-meme said, or was it a meme-turned-T? We agree with the sentiment behind the "90's Kind of Love: The Mixx Tape" party at World Cafe Live, where local performers recreate those classic hits. Crooner Christopher Williams of "New Jack City" soundtrack fame makes a special guest appearance.
---
Delaware
The Kims of Comedy
Where: Wilmington Public Library, 10 E. 10th St. 
When: Friday, Oct. 27, 6 p.m.
How much: Free
What happens when veteran comedy queens Kim Wayans ("In the House"), Kym Whitley ("Young & Hungry," "Black Dynamite"), Kim Fields ("Living Single," "The Upshaws"), and Kim Coles ("Living Single") get together? Lots of laughs! The hilarious quartet comes to Wilmington for "The Kims of Comedy" in an event hosted by Fields to chat it up about their lives and careers.
Layon Gray's Kings of Harlem
The Harlem Rens, the barnstorming all-Black and Black-owned basketball team, celebrate its 100th anniversary this year. Writer/director Layon Gray thought their story was worth telling, and in "Kings of Harlem," Gray shows how players like Clarence "Fats" Jenkins, James "Pappy" Ricks, Frank "Strangler" Forbes, and Leon Monde changed the game. Though their exploits in beating the top white teams of the era wouldn't be recognized for decades, their excellence would ultimately pave the way for the modern era of basketball.
Giuseppe Verdi's Rigoletto!
Timeless music hits the soul in a way that resonates throughout generations. That's true for Verdi's "Rigoletto!" which first debuted in 1851. Though the three-act opera generated early critical disdain and was then considered controversial, it has since generated sellout audiences around the world. The Delaware Opera House mounts a new production with just two performances on Friday and Sunday. An opening night (separately ticketed) "microgala" includes a buy-in poker tournament.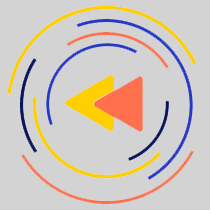 Saturdays just got more interesting.
WHYY is your source for fact-based, in-depth journalism and information. As a nonprofit organization, we rely on financial support from readers like you. Please give today.