'Things to Do' this holiday: Longwood's latest, Philly Balloon, Music Fest, and more
The weekend's events include 4th of July celebrations all around the Philly area, the Parkway concert, Philly Balloon and Music Fest, and Pops on the Mall.
Philadelphia and the Delaware Valley go all out for the Fourth of July holiday. There are two weeks of events under the Welcome America umbrella prior to the flagship Party on the Parkway and concert. Events include block parties, concerts, and free access to many of the city's community and cultural venues. But if you'd prefer to avoid holiday fireworks and large crowds, there are some good alternatives.
Fourth of July fireworks
Fireworks, the heart of Fourth of July celebrations, are particularly special this year – the first time they've been done on a grand scale since the pandemic began. The biggest fireworks show begins on the Parkway on July 4 after the 7 p.m. concert and will be simulcast on NBC10. The Phillies will host post-game fireworks at Citizens Bank Park on July 1 and July 3 while the Cardinals are in town. Fireworks will light up the skies on various days over the holiday weekend in Camden, Wilmington, Atlantic City,  Wildwood, Pottstown,  Phoenixville, Tredyffrin, and Conshohocken.  Here's the full list of fireworks celebrations in the area.
What: Holiday celebration
Where: Various venues
When: Through Monday, July 4
How much: Free – various prices
Fourth of July-related events
Numerous special events under the Welcome America umbrella are happening throughout the city. They include the Salute to America parade, free admission to participating museums, the Summer Solstice White Party @ AAMP,  an immersive exhibit, party, performances, and fireworks at Cherry Street Pier, and a Celebration of Freedom ceremony at Independence Hall.
What: Holiday-themed special events
Where: Various venues
When: Through Monday, July 4
How much: Free – various prices
Fourth of July concerts
Recording artists Jason Derulo, Ava Max and Tori Kelly are the headliners for the holiday weekend's Parkway concert, but there are other annual concerts happening, too. The U.S. Army's Pershing's Own concert is on Saturday at 8 p.m. at the Great Plaza on Penn's Landing, followed by fireworks. The Philly POPS on Independence show is Sunday with a pre-concert party starting at 5 p.m. at the Bourse, and in Wilmington on July 4, vocalists Martin Hargrove, Kimberly Doucette, and Augustine Mercante perform the music of Aaron Copland and more in a free concert for the Delaware ChoralArts at the Episcopal Church of Saints Matthew and Andrew.
What: Holiday concerts
Where: Various venues
When: Through Monday, July 4
How much: Free – various prices
Up, up, and away is the theme of the Philly Balloon and Music Festival because if the balloons don't take you higher, the music should. Daily balloon ascension and "balloon glows" transform the festival into an art installation, and tethered balloon rides can be purchased at an additional cost. (If you buy a ride, admission to the festival comes with it.) There's also a car show and food trucks along with performances from comedy juggler Niels Duinker, the JD Willis Band,  the MOE Blues Band and more.
What: Outdoor festival
Where: Ludwig's Corner Horse Show, 1326 Pottstown Pike, Glenmoore, Pa.
When: Friday, July 1 – 3 p.m. – 9 p.m., Saturday, July 2, noon – 9 p.m., Sunday, July 3, noon – fireworks start at 9:20 p.m., Monday, July 4, noon – 7 p.m.
How much: Festival passes $10 – $20, balloon rides, $300 and up, general admission ticket included
Years of American history distilled down to 50 minutes? Yes, please. That's the premise of "The American Revolution," a play in which seven actors use a 3 x 7-foot stage to hilariously tell the story of how America got started. Whatever you may ultimately think about the play, you have to admire the actors' dexterity.
Had the term been used in his lifetime, actor, author, playwright, composer and screenwriter Noel Coward would have been considered a multi-hyphenate. His 1941 play "Blithe Spirit" is considered among the best of the English "comedies of manners," acerbic takes on the culture of the times that have had lasting impact. In Coward's play, when the ghost of novelist Charles Condomine's ex-wife shows up, she wants him back and neither death nor his current wife are going to deter her.
"Light: Installations by Bruce Munro" makes its Longwood Gardens debut Thursday, his second exhibit there in a decade. This one uses 18,000 bulbs over eight installations across the property, both indoors and outdoors. During the installation's run, on the second Friday of each month, "Light Nights" will include special performances, expert talks and other family-friendly activities.
What: New installation
Where: Longwood Gardens, 1001 Longwood Rd., Kennett Square, Pa.
When: Thursday, June 30 – Sunday, Oct. 30, 2022
How much: $2 (SNAP/EBT/PA ACCESS) – $25
Be ready to 'werk' up a sweat at one of the last events for Pride month. City Fitness is hosting a party and workout at its Market East location with DJ Carl Michaels and multiple CF instructors that will put attendees through their paces in a variety of workout disciplines. Admission is free, but donations are encouraged and will benefit the William Way LGBT Community Center.
As one of the community events sponsored by Welcome America, the Esperanza Arts Center is opening its doors to the public for free. The Celebration of Community and Culture features performances by Emiliano Messiez, the Philadelphia Argentine Tango School, and 'Lia 'La Salsa Diva' Montalvo y su Orquesta.
A funkier Fourth is planned for Frankford at a block party under the El on Monday. Snacktime, the hardest working band in Philly, has performed at a number of events and festivals this summer. They will be one of the musical guests along with Joshua Lang, Mochi Robinson, and Great Time.  The entrance fee includes food from Liberty Kitchen,  1-900 Ice Cream and drinks from Jambrü Ferments.
Flutist and music educator Faith Wasson doesn't have a huge lawn, but she's inviting folks over anyway. Really. Her live performances have taken her all over the city and as shown in the pic above, she's even repurposed her wedding dress for the more formal appearances. If you can't make it to the Wasson residence, you can watch the show via livestream. She'll be joined by violinist Monica Meilleur and cellist Leigh Brown.
In certain musical circles, Zo! (Lorenzo Ferguson) and Tall Black Guy (Terell Wallace) are considered among the industry's most innovative independent stars. The multi-genre musicians who hail from Detroit have worked with artists including Foreign Exchange, Little Brother and Slum Village, along with recording their own projects. Aside from sharing Detroit as a hometown, both artists initially thought athletics would be their primary focus as Ferguson was a baseball player and Wallace played basketball. Their joint project "Abstractions," with guests including Sy Smith, Piranhahead, Darien Brockington, Phonte, and Omar came out in 2021.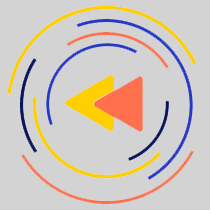 Saturdays just got more interesting.
WHYY is your source for fact-based, in-depth journalism and information. As a nonprofit organization, we rely on financial support from readers like you. Please give today.