Food and art festivals, New Hope Pridefest, Behind the Magic Gardens, and The Franklin Institute celebrates AAPI Month in this week's 'Things To Do'
May 19-21: Bellefonte Arts Fest in Delaware, New Hope Pridefest in Pa., and "Water by the Spoonful" in N.J. are among this weekend's event highlights.
Listen
5:00
Food, art, and music are the focus of this weekend's latest spate of street festivals. The South 9th Street Italian Market Festival bills itself as the nation's oldest of its kind. The Fairmount Art Crawl brings art and artists to the public instead of vice versa. Music choices this week include a tribute to two music icons, Prince and David Bowie — who sadly passed away within months of each other. And music historian Brewerytown Beats' Pete Ochester and Radio Kismet announce an acoustic soul series that kicks off Friday night.
Special Events | Arts & Culture | Comedy | Kids | Music | Delaware | New Jersey
---
Special Events
Festivals Roundup
Where: Various locations
When: Various days and times
How much: Most, pay as you go but some ticketed
Festivals, festivals, festivals. If you enjoy the vendors, music, and food that comes with summer fests, you're in luck this weekend. On Saturday and Sunday, the South 9th Street Italian Market Festival features the grease pole contest and a tribute to the legendary Jerry Blavat. Roxborough's Spring Fest on Saturday includes works on display by student artists. Or walk away with a commemorative glass from the Main on American Street fest; the ticketed event includes unlimited beer, wine, and cocktail tastings. And Sunday's Fairmount Arts Crawl showcases the work of over 40 artists in multiple disciplines. In the 'burbs, starting Thursday, flowers are highlighted at the fifth annual Festival of the Peony in Chadds Ford, Pa. In Phoenixville, the Dogwood Festival and Parade celebrates its 80th year.
New Hope PrideFest
Where: Various venues, including South Main St., New Hope, Pa.
When: Friday, May 19 – Sunday, May 21
How much: Free, pay as you go
The New Hope PrideFest is an annual celebration of the LGBTQ community that includes a parade and fair, a tribute to Elton John, a documentary screening, and more. On Saturday, the flagship event — the parade — goes from Lambertville, N.J., to New Hope, Pa., then the PrideFest begins. It includes community, arts and food vendors, as well as live music and entertainment. There are 15 participating bars and restaurants competing in the Best Cocktail Contest that you can sample and cast your vote.
---
Arts & Culture
Chicken & Biscuits
In "Chicken & Biscuits," sisters Baneatta and Beverly come together to bury their father — despite having issues between them. Along the way, the pair also contend with revelations of a family secret. The humorous play is full of jabs that poke fun at Baneatta's son's clueless, white, Jewish boyfriend, and Beverly's daughter's nosiness, along with other unlikely laughs that come with intractable family drama that often shows its rearing head after someone dies. This comical take on familial relationships from playwright Douglas Lyons made its Broadway debut in 2021.
Illuminating Birds: Drawing As A Way of Knowing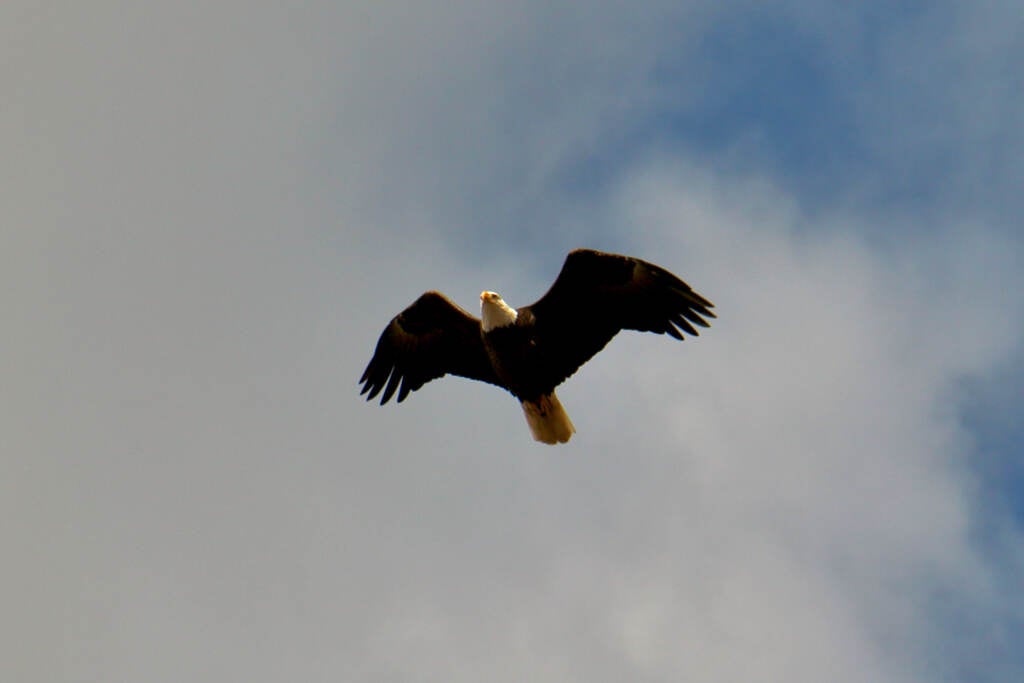 Where: Academy of the Natural Sciences at Drexel University, 1900 Benjamin Franklin Pkwy.
When: Saturday, May 20 – Sunday, Oct. 15, 2023
How much: Free with museum admission
The lives of birds have been examined through drawings and writings for hundreds of years. This week, the Academy opens an exhibit "Illuminating Birds: Drawing As A Way of Knowing," a collection of avian works. Not only can you see the exhibit, but in the Avian Art Studio, you have the chance to create your own drawings and writings with various prompts.
Laying the Foundation: The Zagars' Lives in South Philadelphia
Where: Philadelphia's Magic Gardens, 1020 South St. 
When: Friday, May 19 – Friday, June 16, 2023
How much: Opening reception is pay-as-you-wish
Through his Magic Gardens and more than 200 pieces of art around Philadelphia, artist Isaiah Zagar has arguably contributed more to public art than anyone in the else the city. (Sadly, many of them have become victims of development). In a new exhibit, "Laying the Foundation: The Zagar's Lives in South Philadelphia," Zagar, 84, and his wife Julia, who celebrate their 60th wedding anniversary this year, use photos, documents, and artwork to reveal more about their journey living, loving, and creating in Philadelphia. A Friday opening reception from 6 – 9 p.m. at the Magic Gardens is pay-as-you-wish. On Tuesday, May 23, the Zagars host a tour and talk with Magic Gardens executive director Emily Smith.
Philadelphia Independent Film Festival
Now in its 16th year, the Philadelphia Independent Film Festival brings over 80 local and international films that include VR, shorts, docs, and music videos to traditional and non-traditional venues around the city. Organized by Media Bureau, the fest evolved out of the underground film forum that was the first in the area to focus specifically on digital films. Theaters are limited capacity so buying online is recommended. On Thursday, attendees can choose eight virtual reality experiences at  The Holodec, Philly's gaming and VR space.
AAPI Month Celebration at The Franklin Institute
Where: Franklin Institute, 222 N. 20th St. 
When: Saturday, May 20, noon – 4 p.m.
How much: Free with museum admission
May is Asian American and Pacific Islander Heritage Month, and the Franklin Institute is celebrating it Saturday. Indonesian dance group Modero is performing, and The Asian American Chamber of Commerce is putting on a fashion show accompanied by members of the Philadelphia Orchestra. Plus, Jayatri Das, the Institute's chief bioscientist, hosts a conversation about the Your Brain exhibit and other brain facts.
---
Comedy
Straight Jokes! No Chaser
Mike Epps hosts Straight Jokes! No Chaser, a night of comedy with D.L. Hughley, Cedric the Entertainer, and D.C. Young Fly Friday. Cedric is the star of the CBS hit show "The Neighborhood," D.L. maintains a standup career and is the host of a nationally syndicated eponymous radio show, and D.C. Young Fly is a YouTube personality who also appears on Nick Cannon's "Wild N Out." Expect plenty of laughs, ribald jokes, and all of the language we can't use here without asterisks. So if you think Cedric's standup is as PG as his "Neighborhood" character, think again.
---
Kids
Sister Cities Parkway Pals Play Day Kickoff Event
Where: Sister Cities Park, 210 N. 18th St. 
When: Saturday, May 20, 11 a.m. – 3 p.m.
How much: Free
Kids play free at Sister Cities Park's Parkway Pals Play Day, which kicks off the Parkway Pals season starting on June 13. On Saturday, there's a full schedule of events at the urban park space that includes storytimes, movement workshops, sing-alongs, and even a butterfly release. The Parkway Pals season at Sister Cities Park starts June 13, with free children's learning events supported by the neighboring cultural institutions every Tuesday, Wednesday, and Thursday through Aug. 16.
---
Music
Black Diamond Soul Series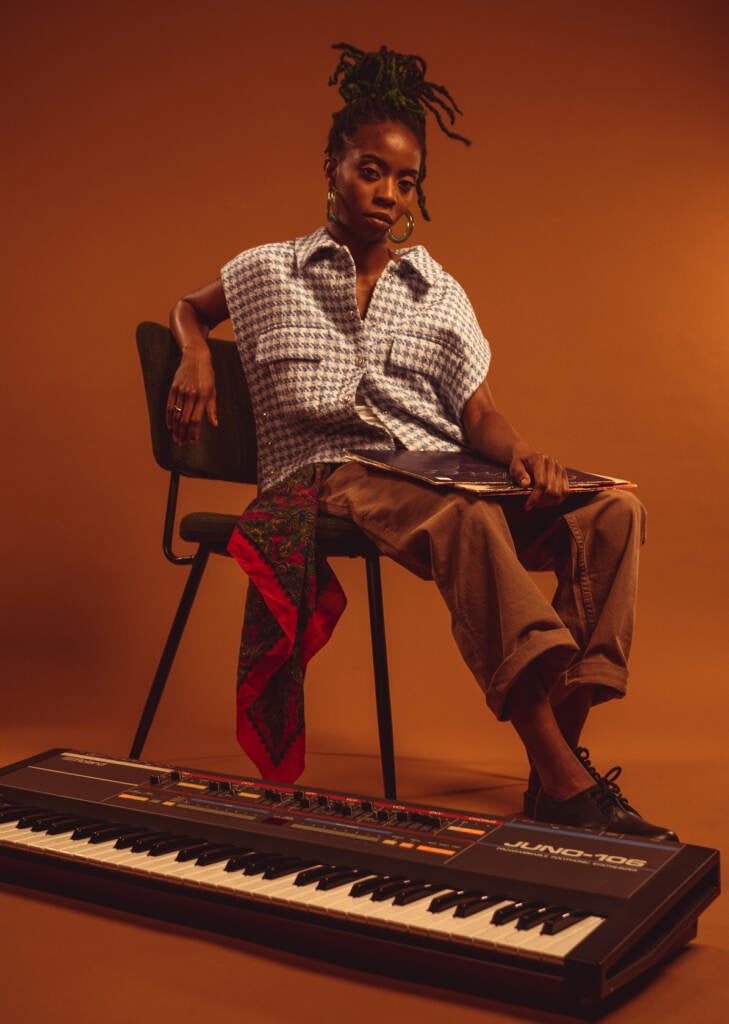 Brewerytown Beats and Radio Kismet combine their creative forces for the four-week Black Diamond Soul series. On Friday nights, a local artist performs an acoustic set of original music and then hosts a Mingle & Merch. Kicking off the series is New Jersey native Black Buttafly, who recently released her debut (NSFW) single, "Imagine." Over the next three Fridays, Tuck Ryan, McKie & RES, and Ron & the Hip-Tones are scheduled.
The Music of Bowie and Prince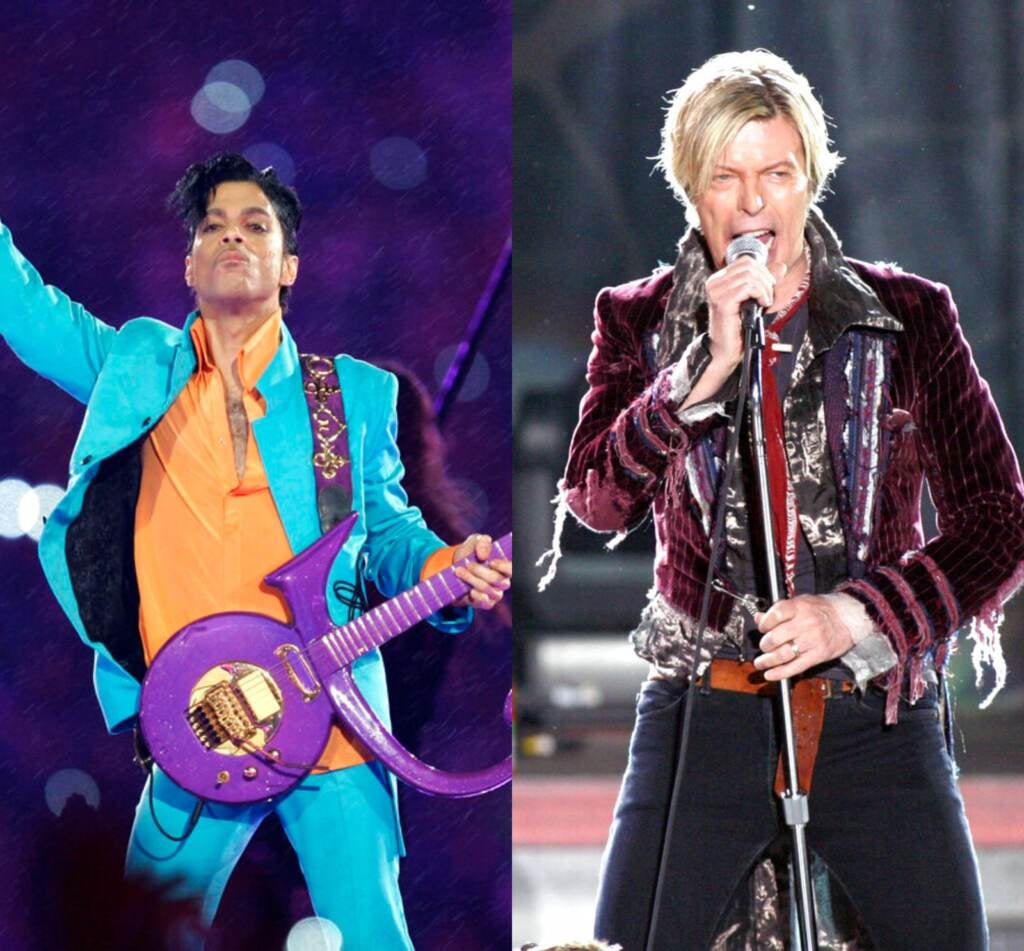 In 2016, the world lost two extraordinary musical icons in David Bowie and Prince. Both artists were known for their convention-bending artistry, free-flowing creativity, and willingness to question cultural norms. Who can forget Bowie grilling MTV veejay Mark Goodman about the network's initial refusal to play Black artists until Prince and Michael Jackson forced their hand? The Music of David Bowie and Prince show features indie bands Cool Cool Cool, Tauk, Twiddle, and Pink Talking Fish, paying homage to the two late greats.
Beethoven's 9th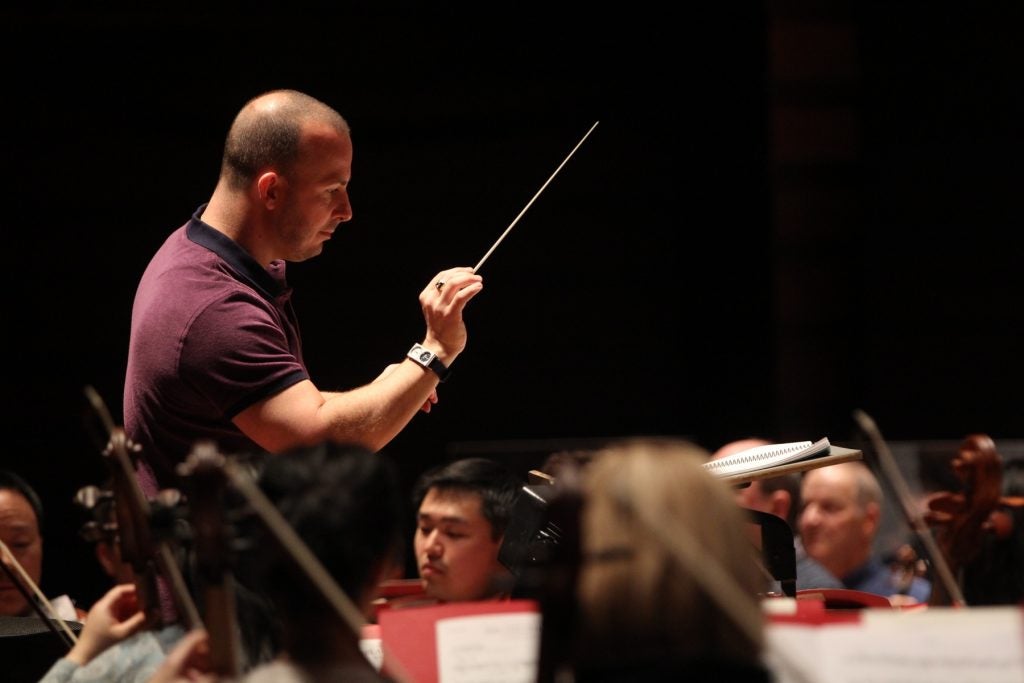 Beethoven's Ninth is the featured music for The Mann's opening month performance as part of the otherwise sold-out HBCU Festival. Yannick Nezét Séguin conducts the master composer's final complete symphony with the Grammy-nominated Morgan State University choir under the direction of Dr. Eric Conway.
2023 RNB Fest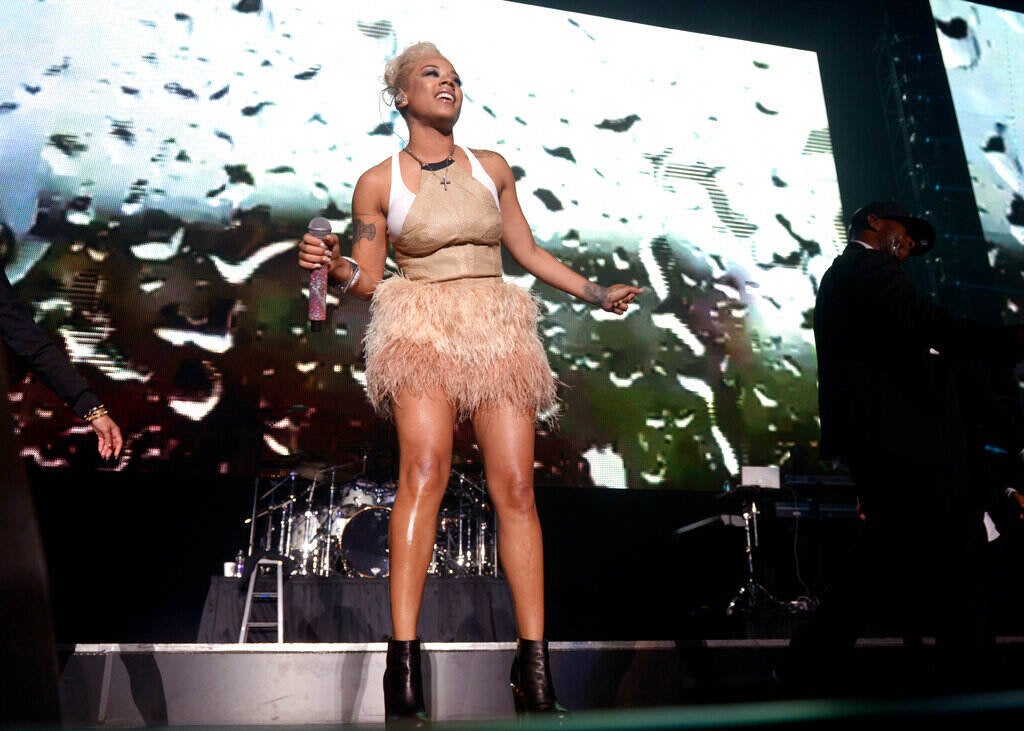 Reality TV stalwart and R&B vocalist Keyshia Cole leads a group of R&B artists at the RNB Fest 2023 — including Jeremih, returning to the stage after a bout with COVID-related MIS, Bobby V,  Julian King, and WanMor. WanMor is a sibling quartet to watch that has strong Philly ties. They just performed with Stevie Wonder and Smokey Robinson at the Grammys and are the sons of Grammy-winner Wanya Morris of Boyz II Men.
---
Delaware
Bellefonte Arts Festival
Where: Bellefonte Arts, 803-C Brandywine Blvd., Bellefonte, Del.
When: Saturday, May 20, 10 a.m. – 5 p.m.
How much: Free, pay as you go
Bellefonte Arts, a collective of artists in Delaware who create, support, and teach art in the village of Bellefonte, hosts its annual festival Saturday. Over 50 vendors in multiple disciplines will be on Brandywine Blvd., joined by performance and culinary artists for the all-day fest. Expect live entertainment as well.
---
New Jersey
Water By the Spoonful
Where: Eagle Theatre, 208 Vine St. Hammonton, N.J.
When: Through Sunday, May 21. Thursday, Friday, and Saturday at 7:30 p.m., Sunday at 2 p.m.
How much: $17 – $36
Pulitzer Prize-winning playwright Quiara Alegría Hudes, who also wrote the book for "In the Heights," takes on the trauma of war and the challenges of addiction through the character of Elliot Ortiz in "Water By the Spoonful." A North Philly native, Ortiz returns home to deal with loss, grief, and addiction while forming a bond with an online community of recovering addicts.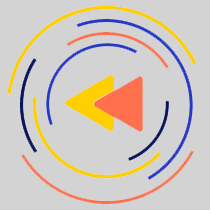 Saturdays just got more interesting.
WHYY is your source for fact-based, in-depth journalism and information. As a nonprofit organization, we rely on financial support from readers like you. Please give today.