Veteran DJ David Dye on the style and impact of Philly legend Jerry Blavat
Jerry Blavat's voice wove into the soundtrack of Philly for more than six decades. DJ David Dye spoke to the Geator's influence with "Morning Edition" host Jennifer Lynn.
Listen
7:53
Tributes to the entertainer and broadcast legend Jerry Blavat point to his passion for oldies music and his ability to shape his career by playing the songs he loved.
Blavat passed away on Jan. 20 at age 82 following complications related to myasthenia gravis, a nerve disorder.
Known as the "Geator with the Heater" and "The Big Boss with the Hot Sauce," Blavat was instantly popular with young music lovers he called "yon teens" — who by the droves attended the dances he hosted in the area and listened to his radio shows. Later, his appeal would cross generations of music fans.
Blavat's voice wove energetically into the soundtrack of Philadelphia for more than six decades.
In recent years, the Geator featured his favorite oldies on Philly public radio station WXPN.
David Dye, 'XPN's host of "Dave's World" and the creator of "World Café," spoke about Blavat's style and impact with "Morning Edition" host Jennifer Lynn.
---
Jennifer: If you can think of a word or a song to describe Jerry Blavat, what would it be?   
David: I think I'd go with a song that is only known here in Philadelphia and that gets people dancing. That has been defining what he does since he was almost a yon teen himself. It's a song by the Versatones called "Bila." You can hear the energy. You can hear how easy this song is to dance to. It's kind of rough. It's kind of fun. But really the best thing about it is if you were a yon teen, and if you knew Jerry Blavat, you were in on "Bila."
Now, when you met Jerry Blavat some time ago, it dawned on you that your paths to the turntables of your lives were very different. What did you notice?   
My path to radio itself was going to college and getting on a college radio station and therefore being able to practice what I do without anybody hearing. God knows nobody was listening to the college radio station. Jerry, he learned on the job, from what I understand. And everything he tried was Geator gold, if I can say that.
You and Blavat had something in common. You both hosted dance parties for your listeners. His were very energetic for the teens who knew the latest dances: The Jerk and The Twist. What was your dance like?   
Mine was a Friday night blowout way to meet people that continued on for years at the old Chestnut Cabaret in Philadelphia. It was called the Friday Flashback, and I played oldies. I got to know what was danceable, what people wanted. You know, oooh, this one's a hit. It was probably similar to what Jerry did, but I never, as a teenager, went to a Jerry Blavat dance party. Many of my friends did.
But he knew of your dance party.   
Yeah. I met him at one point and he said, "Oh, my man, you know, David Dye Friday Flashback!" He knew all about it. I think he was quite aware that I was drawing lots of people. I was the competition. It was so funny. I was competition for Jerry Blavat.
How would you define the songs and sounds he loved to play? I hear them referred to as oldies of the 60s and 70s.   
He's made clear that when he got on the radio, he wasn't playing current music even for him in 1960 or 1962. He was playing older things. Everything from R&B to Doo Wop. It's such a wide variety of things that make a good dance song.
And listening to Jerry Blavat do his show, his style was so different. It was almost like this encyclopedic knowledge.
Well, he definitely had encyclopedic knowledge. He'd talk over the song right in the middle of it. I know that some people didn't love that, but if you listen to what Jerry had to say, he was doing it for a purpose. He was letting you know about a certain aspect of the song, or he would tell you the history. He knew that this song wasn't the original hit, that it was the flip side. And when somebody turned it over, it became a hit.
I heard that he would play a new record, and then Dick Clark would hear it. Clark was hosting the national dance and music show American Bandstand. And then Dick would play it on the show in Philadelphia. The Geator had a lot of influence, in particular as an advocate for Black artists, while other DJs played white artists who sang the songs of Black artists.   
Yeah, a good example of that is the song Sh-Boom, which was out on Atlantic Records by a Black artist. But there was a white cover, as there was in many, many cases. Jerry said, "No, you have to play the original." And that became a hit.
Music on the radio today is largely programmed. Is that accurate?   
Mostly. And it's a big business. And they [program directors] don't want to let anything go to chance. They research everything. Then a lot of the life has gone out of it. And that's why somebody like Jerry had his audience up until he died. I mean, these people who love what he does, love the fact that they're listening to Jerry Blavat, and it doesn't particularly matter what Jerry is playing. They trust him.
Special thanks to the WHYY production team of "Friday Arts" and Danny's Guitar Shop for archival audio.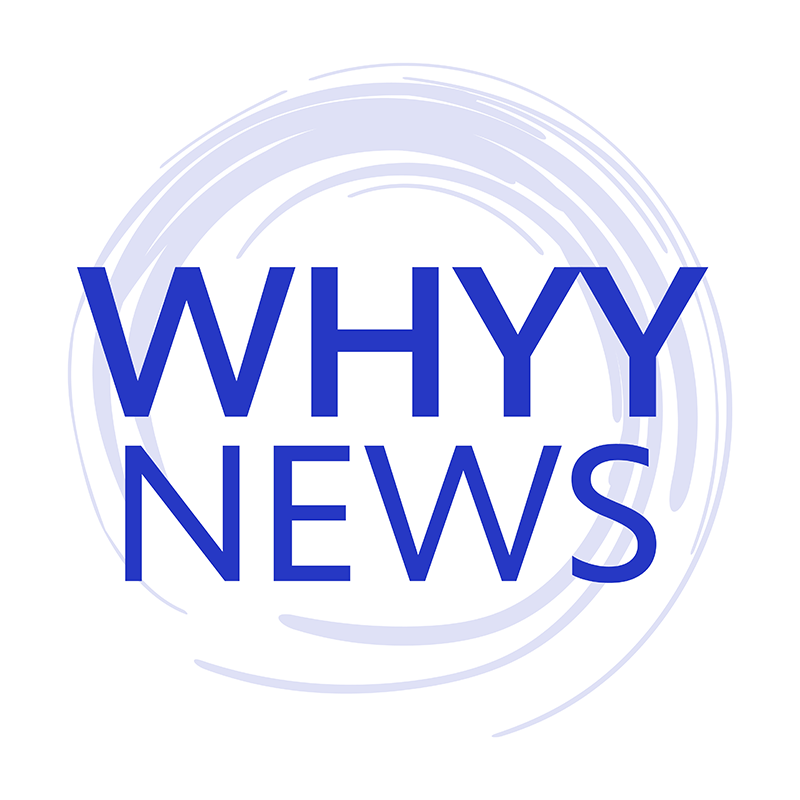 Get daily updates from WHYY News!
WHYY is your source for fact-based, in-depth journalism and information. As a nonprofit organization, we rely on financial support from readers like you. Please give today.