Duran Duran, Mexican Independence Day, Delaware River Festival, Gregory Porter, and CollegeFest in this week's 'Things To Do'
Sept. 7 - 10: Fringe Fest in Philly, St. Anthony's Festival in N.J., and Brandywine Festival of the Arts in Delaware are among the weekend's highlights.
Listen
4:51
Food, fun, and festivals are the highlights of the post-holiday weekend. The Navy Yard Night Market is a food- and drink-focused festival, while the Baltimore Dollar Stroll takes it to the neighborhood with discounts from restaurants and retail. East Passyunk, usually a restaurant destination, hosts its first music festival, providing a showcase for local musicians. In Delaware, "Heathers" moves onstage and the Brandywine Festival for the Arts continues the decades-old tradition of bringing arts, people, food, and music together. Cultural festivals like Mexican Independence Day, St. Anthony's Italian Festival in South Jersey, and Feria del Barrio prove that diversity is one of the Delaware Valley's greatest attractions.
New Jersey | Delaware | Special Events | Arts & Culture | Outdoors | Food & Drink | Music
---
New Jersey
St. Anthony's Italian Heritage Festival
Where: Glassboro Town Square, 1 High St. West, Glassboro, N.J.
When: Saturday, Sept. 9
How much: Free, pay as you go
Organizers call the St. Anthony's Italian Heritage Festival "a virtual tour of Italy." The fest includes authentic Italian food from an array of restaurants and vendors, a wine-making contest, carnival games, live music, and cultural exhibits. The annual St. Anthony's procession will start at 1:45 p.m., with the Glassboro High School Italian Club and the school's band marching in traditional attire.
---
Delaware
Heathers: The Musical
Where: The Everett Theater, 47 W. Main St., Middletown, Del.
When: Friday, Sept. 8 – Sunday, Sept. 17
How much: $17 – $22
In 1989, when the film version of "Heathers" became a pop culture classic, Christian Slater and Winona Ryder were propelled into stardom. The stage version followed in 2013. Now "Heathers: The Musical" is at Delaware's Everett Theater for a limited run, setting its themes of teenage angst and alienation to music.
Brandywine Festival of the Arts
Where: Brandywine Park,1001 North Park Drive, Wilmington, Del.
When: Saturday, Sept. 9, 10 a.m. – 6 p.m., Sunday, Sept. 10, 10 a.m. – 4 p.m.
How much: $5
Delaware's Brandywine Festival of the Arts brings over 200 juried artists to Wilmington for a two-day fest that's been a staple in the community since 1961. Live music, local food vendors, and an array of children's activities accompany the exhibition of multidisciplinary artwork.
Odessa Brewfest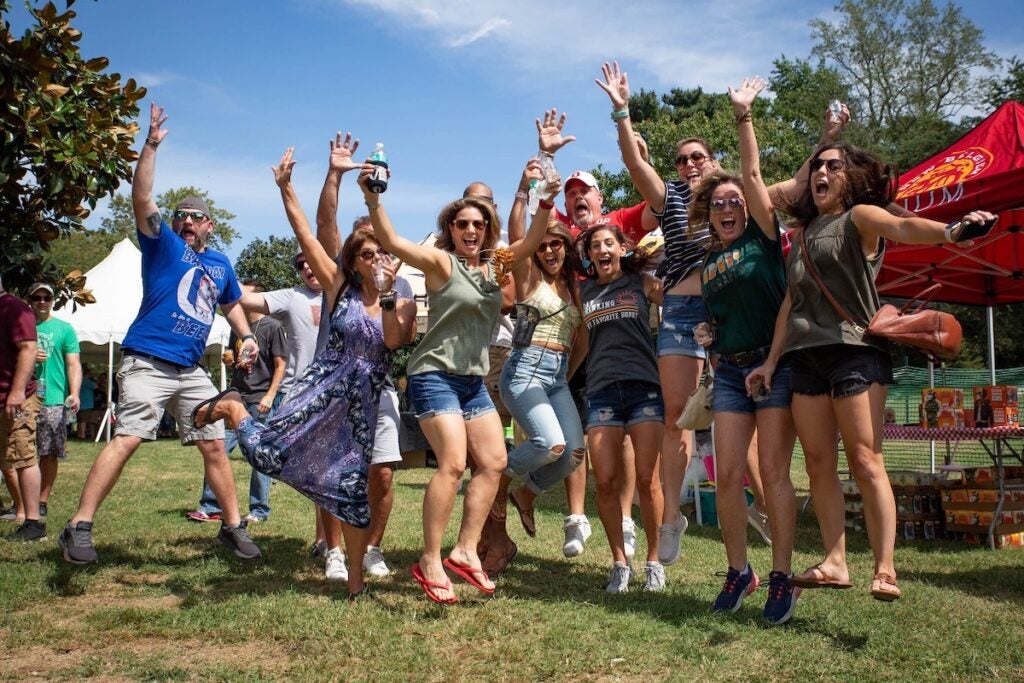 General admission tickets are all that's left for the 10th annual Odessa Brewfest, which brings more than 50 local breweries to the grounds of the 254-year-old Historic Odessa Foundation's Wilson-Warner House. Live music on two stages includes popular local acts Magical Mystery and Spokey Speaky, along with lawn games, artisan vendors, and food provided by Cantwell's Tavern. Attendees are provided a commemorative 2 oz. tasting mug to sample unlimited beers.
---
Special Events
Fringe Festival
The annual Philadelphia Fringe Festival is best described as creative individuals performing in a myriad of ways in traditional and non-traditional venues. It's the fest where it's OK — nay, it's encouraged to let your freak flag fly. Some highlights include the opening night performance of "Bowie in Berlin: Sound and Vision," a concert of songs from The Berlin Trilogy, "Who's Listening," a family drama performed in a hidden garden, and Samuel Beckett's "All That Fall" that comes with (optional) blindfolds and the chance to experience a radio play with a captive audience. The Fringe Fest includes digital-only productions as well.
CollegeFest 2023
The annual CollegeFest brings college students together by offering free museum admission, a free block party, and free gifts and swag. Did we mention it's all free? Campus Philly hosts the block party with vendors, retailers, and resources of interest to college students, including Dunkin, SEPTA, GoPuff, Ikea, and more. You can also take a picture with the Phillie Phanatic, just so students new to Philly know who to root for… we kid (we're serious).
38th Annual Kennett Square Mushroom Festival
Where: Multiple venues, Kennett Square, Pa.
When: Saturday, Sept. 9, 10 a.m. – 5 p.m., Sunday, Sept. 10, 10 a.m. – 4 p.m.
How much: Free, pay as you go
Kennett Square, the nation's top mushroom growers, hosts the annual Mushroom Festival, which showcases all manner of mushrooms, from baby bella to shiitake and maitake. The two-day event includes chef demonstrations by Kiki Aranita and Chadwick Boyd, along with a "Chopped" style cooking contest, mushroom tastings, and a car show.
Doylestown Arts Festival
Where: Downtown Doylestown, Pa.
When: Saturday, Sept. 9, Sunday, Sept. 10, 10 a.m. – 5 p.m.
How much: Free
The 32nd Doylestown Arts Festival is back this weekend for two days, celebrating the varied works of more than 150 local and regional artists. The festival encompasses the Bucks County Classic cycling event as well. Food vendors and musicians playing on five stages provide the backdrop for a weekend full of options for the entire family.
---
Arts & Culture
Opera Philadelphia Roundup
Where: Multiple venues
When: Saturday, Sept. 9, Sunday, Sept. 10
How much: Various prices
Opera Philadelphia is gearing up for its new season and O23 festival later this month with several events over the weekend. On Saturday, "The Sankofa Project: A Journey Through Black Music and Artistry" is performed. Cookie Diorio is the frontwoman for "Strut! A Harlem Renaissance Cabaret" on Saturday and Sunday. Also Sunday, Opera in the Park heads to FDR Park with baritone Kevin Godínez, soprano Ethel Trujillo, and pianist Ting Ting Wong, and a screening of "Hansel and Gretel."
Feria del Barrio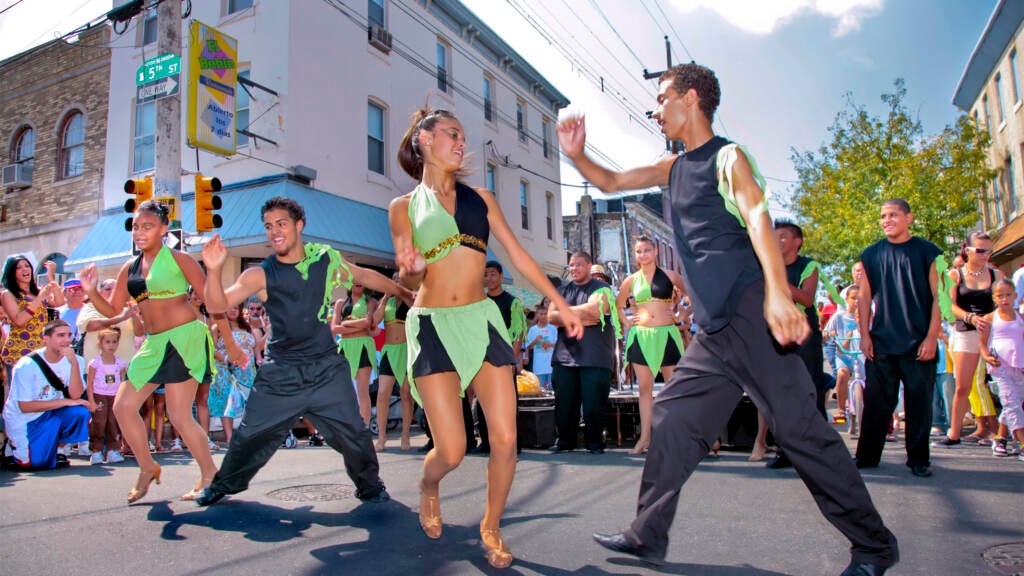 When: Sunday, Sept. 10, 1 p.m. – 5 p.m.
How much: Free
The 39th Feria del Barrio, a celebration for the Latin American community in North Philadelphia, brings culturally specific vendors and community organizations to the outside of Taller Puertorriqueño. The cultural center is one of several organizers. Performers from various Latin American countries and Puerto Rico include Bachata Chula, Grupo Grufolpawa, Viva Vallenato, and Los Bomberos de la Calle. Piquete and El Hijo de Borikén celebrate the Afro-Latino performers who contributed to 50 years of hip hop.
Mexican Independence Day
Mexicans across the world celebrate the country's independence on Sept. 16, as well as the beginning of Hispanic Heritage Month the day before. The PECO Multicultural Series gets a head start on the festivities this weekend with their Mexican Independence Day event that includes music, dance, vendors, and an acknowledgment of the day in 1810 when Mexico declared its freedom from Spain.
---
Outdoors
Philly Fun Fishing Fest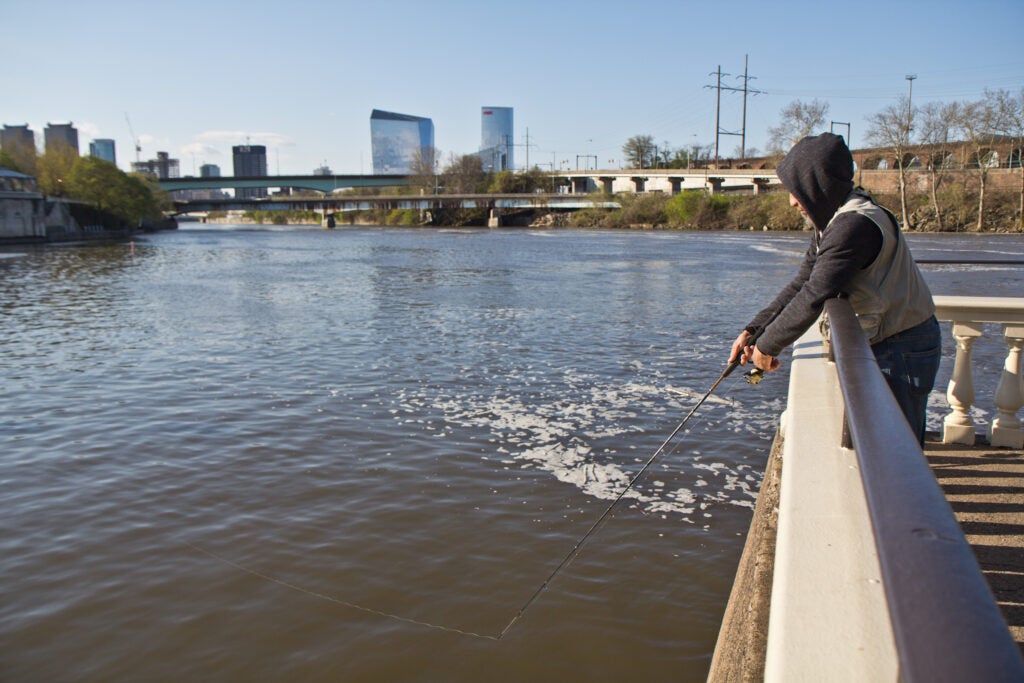 Fishing is made easy and entertaining at the Philly Fun Fishing Fest. You don't need prior experience, or even a fishing pole, to participate in the free fest at Schuylkill Banks. The catch-and-release event is fully accessible, and prizes will be awarded in several categories.
Delaware River Festival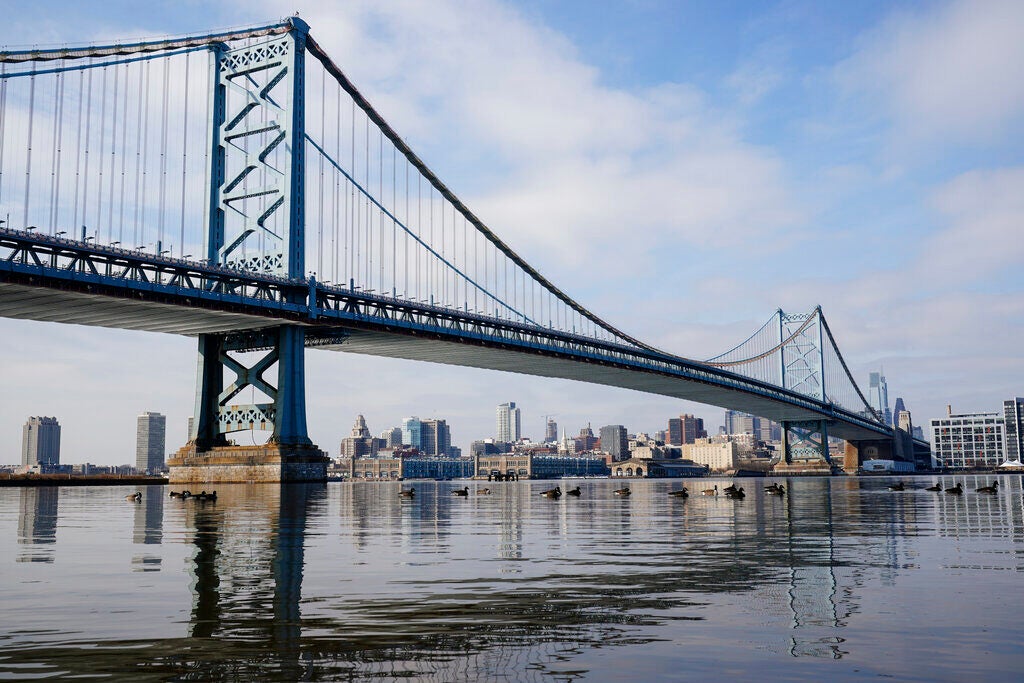 The banks of the Delaware River are the scene for the fourth Delaware River Festival, which showcases the beauty and environmental significance of the waterways that border Camden, N.J., and Philadelphia. Along with face-painting and a scavenger hunt, there are free pedal boat rides and free RiverLink ferry service throughout the event.
---
Food & Drink
Navy Yard Night Festival
Night markets, a staple in Asian countries, are becoming increasingly popular stateside as well. The latest is the Navy Yard Night Festival, with all the things that make a night market great — food trucks, connection, community, music, and games.
Baltimore Avenue Dollar Stroll
West Philadelphia's main drag turns into a three-hour street festival on Thursday night for the ever-popular Baltimore Avenue Dollar Stroll. The event takes place twice a year, in the spring and fall. The retailers and restaurants that line the avenue between 40th and 51st streets offer special discounts and promotions for attendees.
---
Music
Duran Duran: Future Past Tour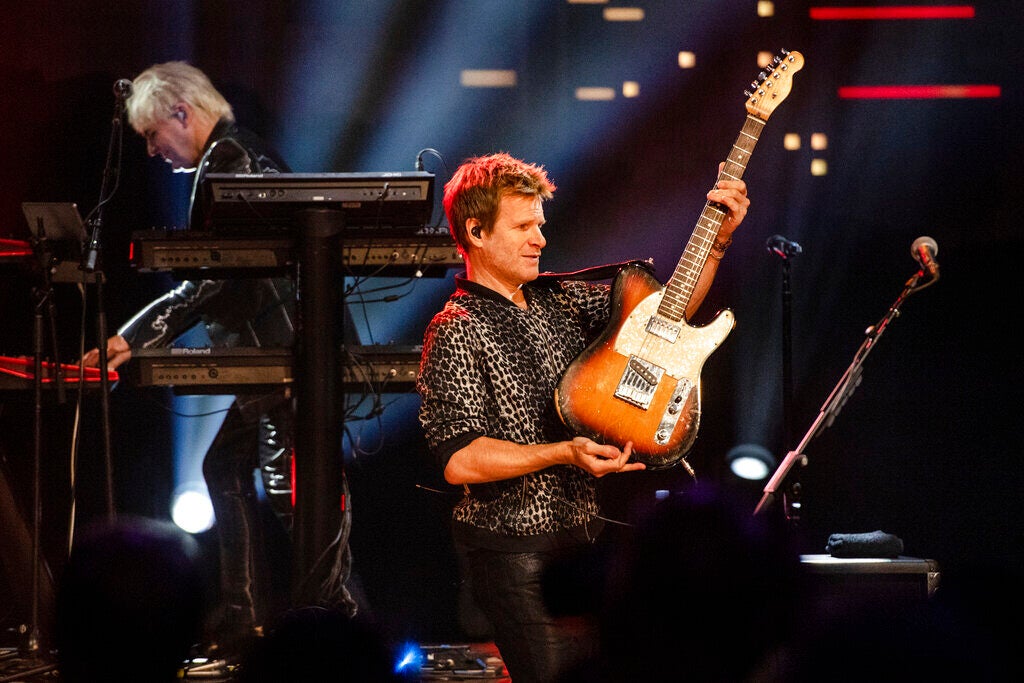 U.K. hitmakers Duran Duran ruled the '80s with a barrage of hit songs, including "Hungry Like the Wolf," "Girls on Film," and their James Bond theme song for "A View to Kill." The band was also known for its "pretty boy" aesthetic, courtesy of lead singer Simon Le Bon and bandmate John Taylor. Those good looks also helped them become early music video pioneers as they hit the scene soon after the debut of MTV. Now, they're on the Future Past Tour, along with groundbreaking producer Nile Rodgers and Chic, which heads to the Wells Fargo Center Thursday night.
East Passyunk Music Festival
South Philly's East Passyunk neighborhood is known for its great eateries and bars, but on Sunday, it's opening up its streets to the sound of music. At the inaugural East Passyunk Music Festival, local artists from a variety of genres, including The West Philadelphia Orchestra, Rolling Stone tribute band Brown Sugar, The Paul Green Rock Academy, Cordelia Blue, DJ Diamond Kuts, Batala Philly, and more, perform at an all-day jam that includes food and family-friendly activities.
Sting & Shaggy Present One Fine Day Festival
Shaggy and Sting's musical bromance has resulted in two memorable releases, including "Com Fly Wid Me," an album of Frank Sinatra covers sung by Shaggy and produced by Sting. Nope, didn't see that coming (but surprisingly good!). This Saturday, they host the One Fine Day Festival with artists Koffee, Tank and the Bangas, Thundercat, G Love, and more.
Corinne Bailey Rae
Artists often move in surprising directions, and that appears to be the case for Corinne Bailey Rae's upcoming release "Black Rainbows." It was inspired by her emotional connection to objects curated for an arts space in Chicago called the Stony Island Arts Bank. As far as we've heard, the album is an eclectic mix of music that is both classic Rae and her expansion into different sounds. She'll be previewing it during a concert at TLA on Friday night.
Gregory Porter with Leela James and Jeff Bradshaw
When Grammy-winning, genre-hopping vocalist Gregory Porter comes to town, he brings friends who are just as talented. The singer, who won two Grammys for Best Jazz Album, has also been nominated in R&B categories. He's performing at the Dell on Saturday night with blues/R&B belter Leela James and Philly trombonist Jeff Bradshaw.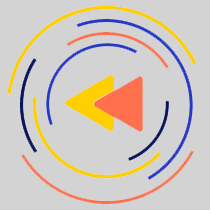 Saturdays just got more interesting.
WHYY is your source for fact-based, in-depth journalism and information. As a nonprofit organization, we rely on financial support from readers like you. Please give today.