Daryl Hall, King of Prussia Restaurant Week, Cherry Blossom Fest: this week's 'Things to Do'
For cherry blossom lovers, it's your weekend. Plus a big lineup of music to go along with many arts and cultural events in Philly, Jersey, and Delaware.
This weekend, cherry blossoms are in full bloom as the region celebrates spring with a festival dedicated to the beautiful trees. Music lovers can enjoy classic performances from iconic musicians and Philly Theater Week concludes with a little Shakespeare.
Noted figurative painter Holly Trostle Brigham who lives and works in Philadelphia, found a muse in the groundbreaking pre-Raphaelite model, artist, and poet Elizabeth Siddal. She'll explain why Siddal's bittersweet life inspired her and introduce her exhibit, "I Wake Again" on display at the Delaware Art Museum through May 29.
What: Cultural lecture
Where: Delaware Art Museum, 2301 Kentmere Pkwy. 
When: Sunday, April 10, 1 p.m.
How much: Free
In one of the city's most unique initiatives, Rehearsing Philadelphia's goal is to bring people closer to music. One way is to showcase 200 musicians in 67 performances, the other is to bring the public in by having them participate. This may mean being asked to rehearse, then sing and perform, with a musician at various cultural and historic points city-wide. Performances will be in the modules of Solo,  Duet, Ensemble, and Orchestra. Check the links for scheduled events as well as locations where you may still be able to participate.
What: Public music project
Where: Various venues
When: Through Sunday, April 10
How much: Free – various prices
The Japan America Society of Greater Philadelphia hosts the 2022 Shofuso Cherry Blossom Festival which encapsulates the Sakura concert series. This three-day event includes concerts in multiple genres that examine the connection between African American and Japanese music. Hip Hop night kicks off the festival on Friday, and taiko, dance, funk, and jazz performances will take place on Saturday and Sunday. Parks On Tap's pop-up beer garden just kicked off its spring season and will be open through the weekend on the grounds of the center.
What: Cultural event
Where: Fairmount Park Horticultural Center, 100 N. Horticultural Dr.
When: Friday, April 8, 7 p.m.  – 10 p.m.; Saturday, April 9, 6 p.m. – 10 p.m.; Sunday, April 10, 11 a.m. – 5 p.m.
How much: Free (Note: admission to the Shofuso Japanese Cultural Center nearby is separate)
Restaurant weeks throughout the region are a great way to support eateries still recovering from the pandemic while trying out some new spots. In the case of the eighth annual King of Prussia Restaurant Week, there are 23 participating fine-dining restaurants, as well as 15 casual eateries. Shopping is also part of the promotion (it is near the mall!) as 15 retail outlets at the King of Prussia Mall are offering discounts that will benefit the Children's Hospital of Philadelphia's KOP campus.
What: Dining, shopping, and charitable promotion
Where: Various venues
When: Through Sunday, April 10
How much: Prix-fixe lunch menus $15, $20, or $25; dinner menus $30, $40, $50 reservations recommended
As its title suggests, this is an event just for the fans. If you love horror, gaming, anime, or sci-fi, you'll be in the right place at what used to be known as the Wizard World convention. Cosplaying, cards, games and memorabilia sales, autograph signings, and more are on the weekend's schedule. Celebrity guests include William Shatner of "Star Trek" fame, "Rocky" star Carl Weathers, and Kevin Smith, who reunites the stars of "Clerks."
What: Sci-fi, anime, gaming, and horror event
Where: Pennsylvania Convention Center, 1101 Arch St.
When: Friday, April 8, 4 p.m. – 9 p.m.; Saturday, April 9, 10 a.m. – 7 p.m., Sunday, 10 a.m. – 5 p.m.
How much: $47 – $134
In 2007, Philly's own Daryl Hall started inviting fellow musicians to his home for a series of Daryl's House concerts. He's now taking that to the road with Todd Rundgren and his house band in tow. His latest album "Before After," a double CD that includes highlights from his solo career and his Daryl's House performances, was just released.
Canadian jazz vocalist and pianist Diana Krall has established herself as the gold standard in the genre. The two-time Grammy winner has sold millions of albums since her debut, the aptly titled "Stepping Out" in 1993. Despite the loss of her longtime producer, Tommy LiPuma, and a cancer scare for her husband, musician Elvis Costello, Krall was still inspired to make music in the midst of the pandemic. She released her 15th and most recent album, "This Dream of You" in the fall of 2020.
Founded in 2003, Lyric Fest was created by musicians to combine song and spoken word in one recital and make it accessible to a broader audience. Much of what they do is commissioned work around a central theme. This weekend, artists including Jennifer Higdon, Robert Maggio, Michael Djupstrom, Jeffrey Scott, and Gilda Lyons will perform new music based on the structure and tradition of the folk song, in performances at two different venues on Saturday and Sunday. Charlotte Blake Alston will provide dramatic storytelling.
The American Philosophical Society reopens to the public on Friday with a new exhibit. "Becoming Weatherwise: A History of Climate Change in America" proves the debates over sustainability, weather, resources and the future of the planet are not new. One of the thinkers featured in the exhibit is German naturalist and explorer Alexander von Humboldt, an influential pioneer in understanding how global ecosystems are interconnected.
The historic neighborhood of Chestnut Hill is celebrating the arts, not just this Saturday, but every second Saturday through Oct. 8. Live music, art, and retail and restaurant specials and discounts will transform the area into an outdoor art fest for seven weekends through the summer and fall.
Palm Sunday on April 10 is an important day in the Christian tradition as it celebrates the beginning of the Holy Week that leads up to Easter. But for many families, Easter is also associated with kid-friendly traditions like the Easter bunny and Easter egg hunts. To that end, the Stenton Museum is putting on a free Easter egg hunt on Saturday. Natural egg dyeing, face painting, and crafts are planned but you must bring your own basket as they will not be provided onsite.
Philly Theater Week concludes on Sunday, but until then, there are a myriad of opportunities to see live theater across the region. One of them is the Quintessence Theater production of Shakespeare's "The Winter's Tale." Its themes of jealousy, suspicion, and redemption — like much of Shakespeare's work — are timeless.
Keep checking with "Things To Do" as we continue to provide our weekend entertainment picks during the COVID-19 recovery. Please consult our coronavirus updates to keep up with the latest information regionally.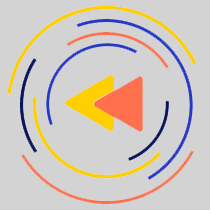 Saturdays just got more interesting.
WHYY is your source for fact-based, in-depth journalism and information. As a nonprofit organization, we rely on financial support from readers like you. Please give today.