The Delaware Valley celebrates MLK Day and Ben Franklin's birthday party in this week's 'Things to Do'
Listen
3:55
Both Martin Luther King and Ben Franklin are celebrating birthdays this week as Philly continues to ease restrictions on restaurants (back to indoor dining at reduced capacity starting on Saturday) and museums have reopened after a COVID-mandated winter break.
Service for a King
The Martin Luther King holiday celebration is the only federal holiday designated as an official Day of Service, with volunteer opportunities throughout the nation. Philadelphia hosts the oldest and largest of the King Day celebrations. You can find a list of local volunteer opportunities here. The Museum of the American Revolution hosts a hybrid (virtual and in-person) combination of events, including an Ona Judge discovery cart in-house and access to their interactive Finding Freedom exhibit online. On Monday, the museum, in conjunction with the Philadelphia Jazz Project hosts "We Shall: A Lyrical MLK Celebration," on their YouTube page. The Music School of Delaware will livestream their annual Martin Luther King Jr. and Black History Tribute on Friday, Jan. 15 at 7 p.m. with a tribute to Miles Davis and a reading from Barack Obama's eulogy for the late Congressman John Lewis. I Love Thy Hood is hosting an MLK Day of Service cleanup event in Germantown, and there is special programming from the Philadelphia Orchestra, Eastern State Penitentiary, and the National Constitution Center, which is offering free online classes on the civil rights movement through next week for students and more.
Celebrating Franklin style
Ben Franklin was many things – Founding Father, writer, printer, abolitionist, scientist, inventor, postmaster, politician, philosopher, and more. His 315th birthday is commemorated with an annual seminar. "The Disintegration of Trust: Restoring Trust in America's Institutions" brings together several academics to take on the thorny topic, and is moderated by Jeffrey Rosen, president, and CEO of the National Constitution Center. Author and scholar Dr. Kathleen Hall Jamieson, the director of Annenberg Public Policy Center, who is being honored with the Franklin Founder Award, will deliver the keynote address. 
Ben Franklin Birthday Celebration seminar: "The Disintegration of Trust: Restoring Trust in America's Institutions"
Virtual
Friday, Jan. 15, 9 a.m. – 11:15 a.m.
Free with registration
Holidays redux
If you're still yearning for the goodwill and cheer of the holiday season, especially in light of recent events, Holiday Magic at the Brandywine River Museum of Art extends through Jan. 31. The Brandywine railroad features model trains running on 1,000 feet of track that goes through a village, a drive-in, and a carnival. New to the exhibit this year are trains owned by artist Andrew Wyeth's sons Nicky and Jamie. Ann Wyeth McCoy's six-room dollhouse is on display again with its three-dozen dolls and meticulously crafted miniature objects. 
Holiday Magic At Brandywine
Brandywine River Museum of Art, Chadds Ford, Pa.
Through Sunday, Jan. 31
$6-$18, advance reservations recommended
Art unbecoming
Students at the Lewis Center for the Arts at Princeton University turned the pandemic into an opportunity to exercise their creativity. Their production of "Unbecoming," written by Princeton theater alumna Emma Watkins, was fully staged with a cast of six forming a quarantine pod to pull it off. The play is centered on Lady Charlotte Guest, a mother of seven in the Victorian era, hoping to assert her independence and creativity by translating a collection of Welsh stories called "Mabinogion" into English. With parallels to the challenges experienced by women in contemporary society, "Unbecoming" is the senior thesis for dramaturg Paige Allen, who also plays Charlotte, and director Eliana Cohen-Orth doing double-duty as the wife of England/Gwydion.
"Unbecoming"
Virtual
Friday, Jan. 15 at 7 p.m., Saturday, Jan. 16 at 2 p.m. and 8 p.m.,  Jan. 17 at 2 p.m.
Hunting season
If the parks have been your happy place through the pandemic, why not try to win a free Fairmount Park Conservancy membership? Their WinTOUR scavenger hunt goes through March with five different routes that each have a theme – past and present, historic homes, public art, nature, and water. If you can complete the 80 missions before the last day of winter, you'll be eligible for the main prize. The competition is free and open to all ages, but it kicked off in late December, so some have already gotten a head start. 
WinTOUR scavenger hunt
Various locations in Fairmount Park, use the GooseChase app to keep track of completed missions
Through March 19
Keep checking in with "Things To Do" as we continue to provide our picks for entertainment during the industry's COVID-19 hiatus. Please consult our coronavirus updates to keep up with the latest information regionally.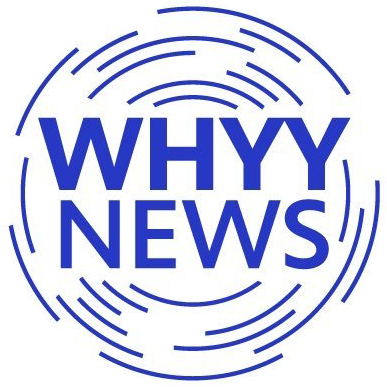 Get daily updates from WHYY News!