Striking Temple grad students rally with state lawmakers as talks resume
The students are seeking better wages, claiming they can't afford to eat on their current pay.
Striking graduate student teachers at Temple University rallied with supporters, including several state lawmakers, Tuesday in their quest for a new contract.
Students marched and chanted on campus calling for a new contract, settling at the landmark bell tower for a rally. The rally at the university came as the mediation sessions resumed between the union and the teachers.
State Representative Malcolm Kenyatta told the group they had friends in Harrisburg that would fight against what he called his "union busting alma-mater."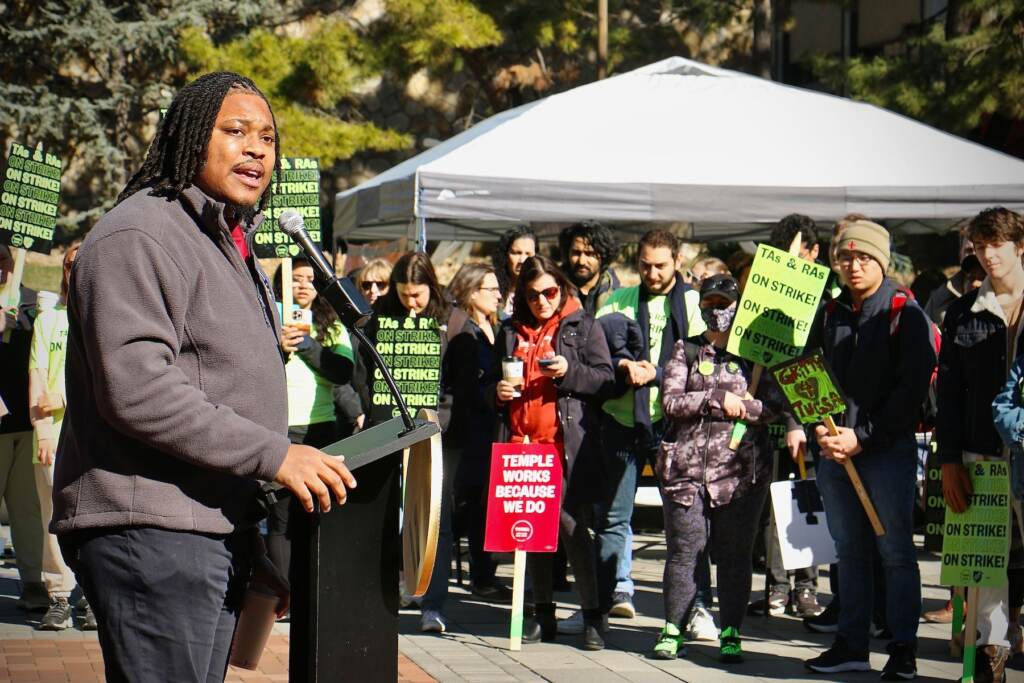 "What we don't love are working people who aren't able to pay their bills yet. What we don't love is [for] the people who do the research, who teach the classes, who sit with students, not be able to feed themselves."
The Temple University Graduate Students' Association, representing about 750 graduate teaching assistants and research assistants, went on strike at the end of January. Union members said they spent more than a year negotiating with the school's administration for higher wages, better benefits, and improved working conditions. TUGSA says the average graduate worker makes $19,500 a year.
"All you want is a decent living wage so you can take care of your families and continue to be the engine that drives this bus that we call a Temple," said Art Steinberg, state head of the American Federation of Teachers. He announced that negotiations between the union and the school had restarted. "I, too, went to Temple, and as a symbolic act, until this is resolved, I've taken my diploma off the wall."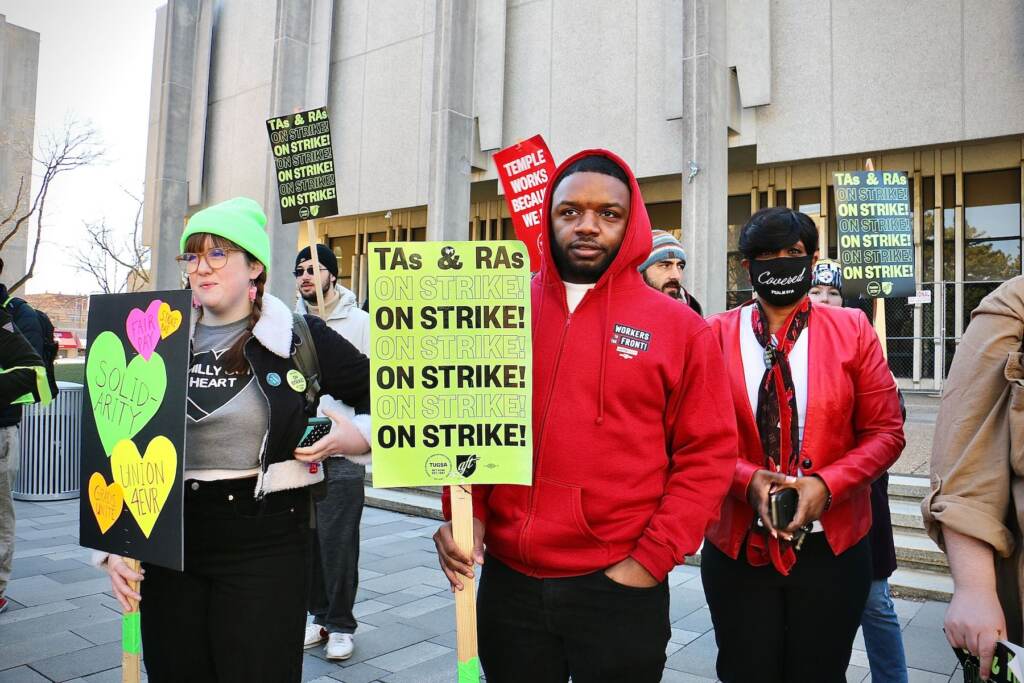 State Representative Danilo Burgos told students that university leaders would soon be seeking more money from the state.
"In a couple of weeks, they'll be in Harrisburg asking for more support. If this is not resolved, no Temple lobbyists better show up in Harrisburg asking for more help," Burgos said. "No Temple lobbyist had better show up asking for more help until this issue is resolved."
Temple issued a statement on the dispute: "Our commitment is to provide our graduate student employees with fair compensation and benefits that are competitive with the market, support their continuing education and enable them to pursue their future careers. We also need to ensure that Temple remains economically sound and able to provide an excellent education to our students."
The university said they are hopeful they can resolve the issue soon and come to terms that are acceptable to all involved.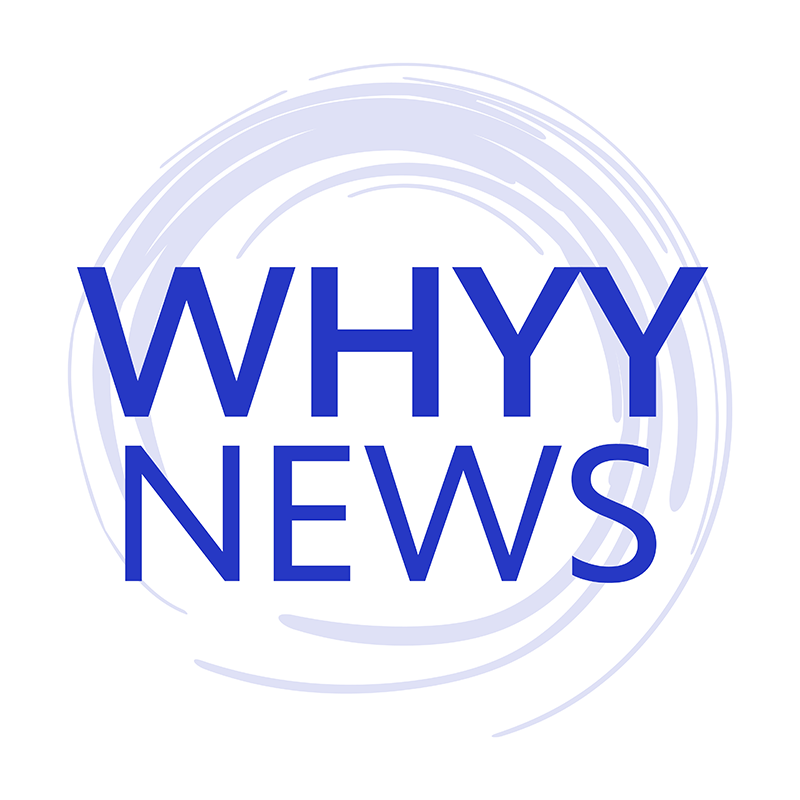 Get daily updates from WHYY News!
WHYY is your source for fact-based, in-depth journalism and information. As a nonprofit organization, we rely on financial support from readers like you. Please give today.