'Culmination of chaos': Temple students react to death of slain police officer
The shooting death of Temple University Police Officer Christopher Fitzgerald has renewed student concerns around campus safety.
Two days after the fatal shooting of Temple University Police Officer Christopher Fitzgerald, a steady stream of mourners continued to visit the sidewalk memorial at the intersection of Montgomery and Bouvier.
North Philadelphia community members and students alike paused to drop off flowers and notes. Fellow Temple University police officers fought to hold back tears as they remembered the 31-year-old fallen officer.
There were so many bouquets left and candles lit in remembrance of Fitzgerald, a small fire broke out Monday afternoon — but watchful bystanders quickly smothered the flames.
Meanwhile, a GoFundMe for Fitzgerald's family raised over $225,000 in less than a day.
Barry England, who works off-campus maintenance jobs and ministers in the area, said he knew and respected Fitzgerald. The last time they spoke was last week. England fell asleep in his car and the officer knocked on his window to check in on a familiar face.
"Temple is a very nice place for kids to come get education," England said. "And we've had the officers here who do the very best job of protection and just to fall for something like this, it really hurts. It hurts."
U.S. marshals and the Philadelphia District Attorney's Office arrested and charged Miles Pfeffer, an 18-year-old Bucks County man accused of killing Fitzgerald, on Sunday morning.
Yet a cloud of uncertainty hung over the heads of many students, who worry this might happen again. Temple University has come under fire over campus safety in recent months, following a string of violent crime in the area.
Flynn Wassel, a junior special education major at Temple University, stopped by the corner to place a medal on a picture frame of Fitzgerald. She figured it served a greater purpose there than anywhere else, she said.
While some were surprised to hear a Temple police officer lost his life — the first time that's happened, university officials believe — Wassel said the increase in gun violence has been hard to miss.
"It happens everywhere. So the fact that it was closer really isn't that surprising, but I think this one really shook people a little bit differently," Wassel told WHYY News.
In regards to the larger conversations happening around campus safety, Wassel believes the administration has handled it "kind of terribly" and that students don't feel the university is actively listening to their concerns.
Reached on Monday, staff at Temple's communications department told WHYY it was observing a "day of mourning" and could not be available for interviews.
'A cop on every block': Students call for more university police officers
Garett Fadeley, a junior journalism major at Temple University, lives a block away from the site of Fitzgerald's murder. The location of the shooting shocked him.
"Especially in front of the church and in front of the police station … it just shows you never know what to expect. You don't know what's going on ever in Philadelphia. It could be any time of the day, any day of the week," Fadeley said.
He believes there's a lack of transparency coming from the university's administration regarding crime, and cited a popular student-run Instagram account that he said many are leaning on for information.
There is something the university can do to make him feel more at ease, he added.
"I want Temple to be just like Drexel — where I go to get dinner and I see a cop on every block," Fadeley said.
Jensen Kornfeind, a sophomore at Temple, said she lives right at 17th and Montgomery, where the crime occurred, but was away from campus with friends when Fitzgerald was killed.
She cautioned people calling this a "Temple thing," noting it's part of a larger crisis: "Gun violence is an issue all across the country. You can't even go to the grocery store anymore or a movie theater without worrying about someone bringing a gun and shooting someone."
Kornfeind didn't have an idea as to how the situation could be remedied in the short term.
"I just don't know. I would hope I would see more police officers or security guards just around or more lights to help people feel more safe when they're walking home. It's a really complicated answer," she said.
Campus Safety Services has previously committed to hiring more officers, but said a lack of qualified applicants has stalled such efforts.
'Culmination of chaos': Solutions seemingly just out of reach
In the meantime, Kornfeind just wants her fellow students to be careful and know that there's "really good, community people around here."
Ali Ba, a junior marketing major at Temple University, said an officer getting shot is far from ordinary stuff that he hears about on campus. This week has been extra tumultuous, he said, and he's heard about a lot of incidents happening nearby — like the Eagles fans who flipped and damaged a North Philadelphia man's car.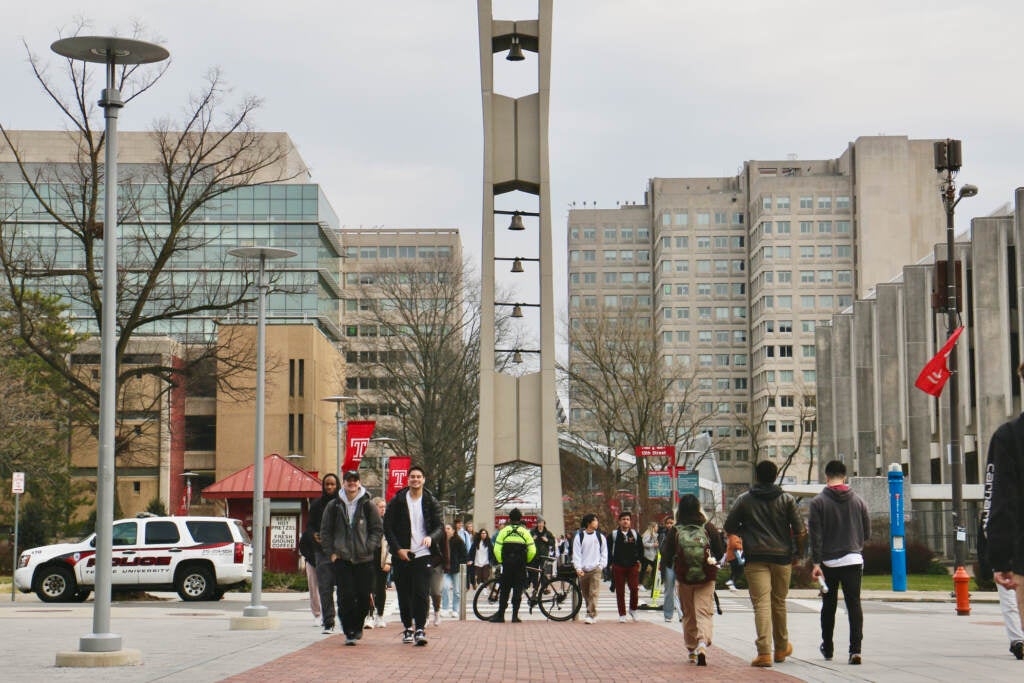 "It's the culmination of chaos," Ba said.
Ba also keeps a close eye on the student-run Instagram page, but he said it's hard to evaluate what should be done to address the problem. As Temple students, he said, he and his classmates are "guests of the community."
However, he believes Temple has the money and the resources to come up with a solution.
Funeral details for Fitzgerald were announced Monday. The two-day viewing will begin on Thursday and end with a service on Friday morning at the Cathedral Basilica, followed by the burial at Forest Hill Cemetery in Huntingdon Valley.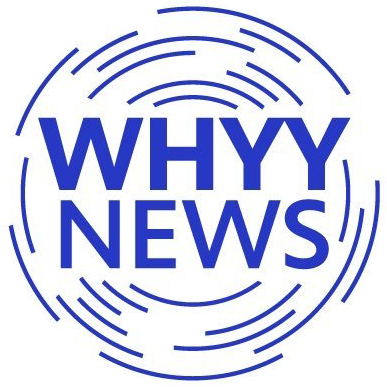 Get daily updates from WHYY News!
WHYY is your source for fact-based, in-depth journalism and information. As a nonprofit organization, we rely on financial support from readers like you. Please give today.