Teacher unions ought to ease up on the gas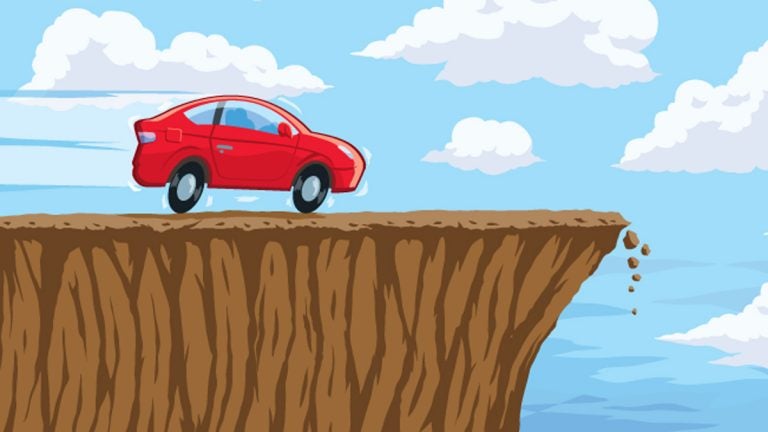 Those who follow America's debate about the merits of education reform might liken this last decade's discourse to something like extreme motocross: verbal and political skids, set-ups, and crashes that end in fiery conflagration.
But over the few months, at least among reform advocates, there's been a shift in tone: suddenly, there's less emphasis on reckless speed and more emphasis on consensus.
Even when discussions reel towards hot-button issues like teacher tenure, standardized course standards, and the role of data in measuring student and teacher proficiency, many educators aligned with reform tenets are placing more value on avoiding combustion and, instead, talking about prudent implementation.
For years, those who promote the use of student growth data to measure both teacher and student proficiency have argued that high-speed implementation is the only trajectory to address the urgency of student need, especially for children confined to chronically-failing schools. After all, how much students learn from year to year is the greatest signifier of teacher effectiveness, and our old-timey way of evaluating teachers — subjective classroom evaluations — is notorious for failing to differentiate teacher quality.
And here's that shift in tone. Just last week U.S. Secretary of Education Arne Duncan announced that the D.O.E. would allow states operating under No Child Left Behind waivers (Jersey and Pennsylvania are on that list) to delay tying teacher evaluations to student test scores until the 2015-2016 school year. This waiver (of a waiver) follows the Gates Foundation's similar recommendation earlier this year. Both Duncan and Gates weren't leading the pack but reflecting a general agreement among reformers and traditionalists that everyone needed more time.
According to Education Week, "in discussions with teachers, Duncan said he's repeatedly heard complaints that it doesn't make sense to hold teachers accountable during the 2014-15 transition year for new assessments aligned with the Common Core State Standards, especially when they've never seen the test before."
In other words, education reform leaders are taking a little step back and acknowledging that implementing both the Common Core and data-driven evaluations is best done with consecutively, not simultaneously (although many schools have already adapted to the Core). While certainly there are a few radical reformers who would bulldoze their way forward, most have learned that "my way or the highway" doesn't work in public education.
This modulation of message presents an opportunity for uniting those who are wary of this reform and those who support it. However, the most strident arm of the teacher unions appears to be moving further away from this chance for collaboration.
The National Education Association recently passed a resolution urging the ouster of Arne Duncan. Randi Weingarten, head of the America's other teacher union, the AFT, says that data-infused teacher evaluations are a "scam" driven by "deep-pocketed conservative activists" trying "to push an anti-public education agenda of vouchers, privatization, and attacks on teachers and their unions." The Badass Teachers Union, the militant arm of both national unions, boasts, "We are Badass. We are legion. And we will force the nation to hear our voice!"
The most prominent union-booster is former education historian Diane Ravitch. Last week Jim Epstein said that Ravitch "reads like the ravings of a paranoid conspiracy theorist crusading against rich hedge fund managers engaged in a malevolent plot to monetize poor kids. " Not much room for collaboration there. More locally, Bob Braun, former Star-Ledger editorialist, maligns N.J. reform efforts a "hostile takeover by Wall Street."
Not helpful, especially when what's at stake is the education of children. And this inflammatory rhetoric pushes unions, or at least the public perception of unions, out of that center lane and into a kind of hysterical joyride that hurts both teachers and students.
Reform advocates are doing their part and modulating their message. It's time now for diehard unionists to grow up too.
______________________________________
Laura Waters is vice president of the Lawrence Township School Board in Mercer County. She also writes about New Jersey's public education on her blog NJ Left Behind. Follow her on Twitter @NJLeftbehind.
WHYY is your source for fact-based, in-depth journalism and information. As a nonprofit organization, we rely on financial support from readers like you. Please give today.