Taxi Driver Union President: Strike threats are nonsense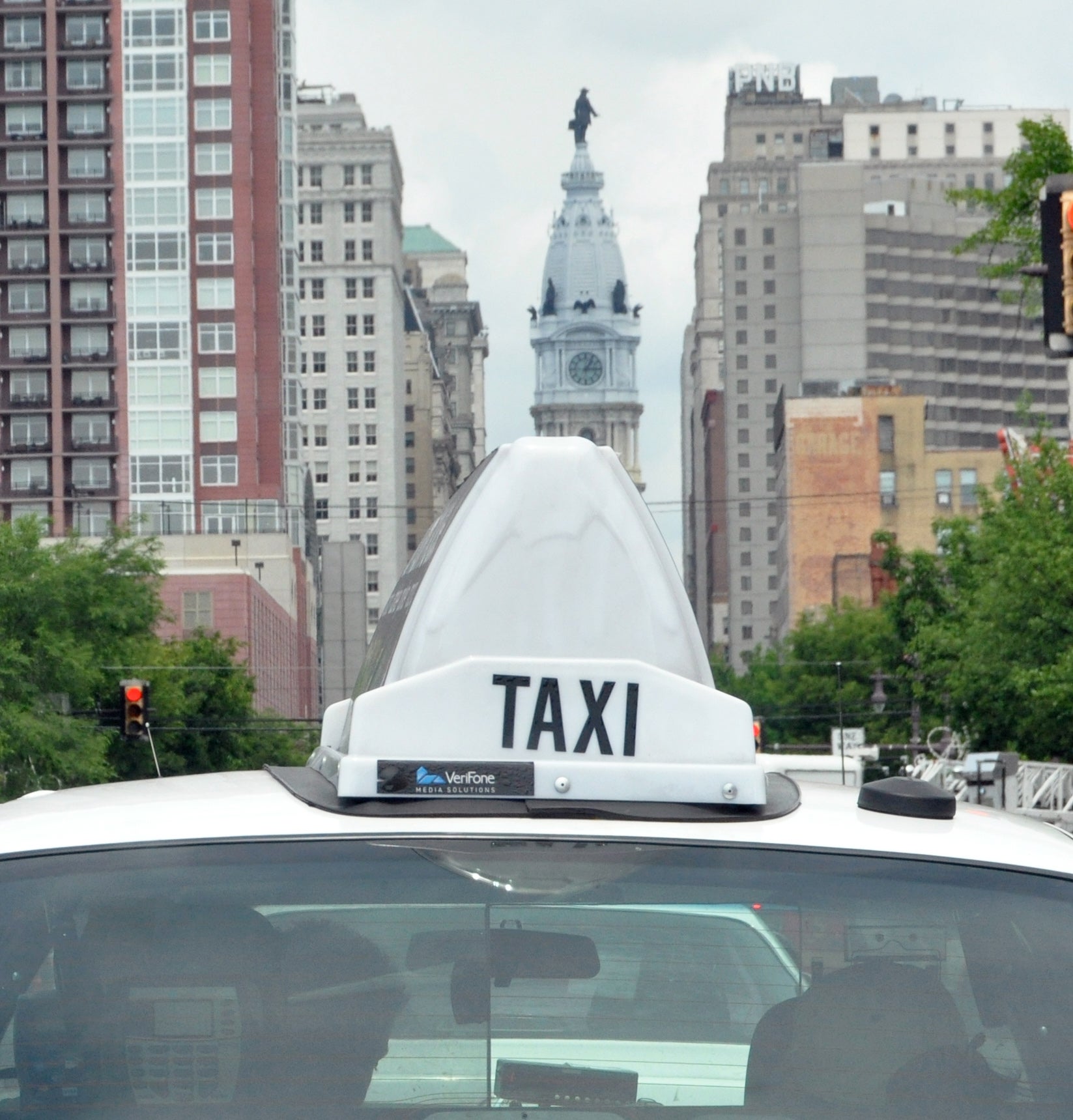 Taxi Workers Alliance of Pennsylvania President Ronald Blount said his union has no plans to curtail service during the Democratic National Convention, as threatened in a statement last night by a group claiming to represent Philadelphia's taxi and limo drivers.
Blount said the statement was "misleading."
"If I were Mayor Kenney, I'd call their bluff," said Blount. "I swear on my mother's life, there is no way they can shut down this city."
Blount said he represents around 1,200 of the city's 4,000 taxicab drivers and that the Taxi Workers Alliance of Pennsylvania is a union affiliated with the AFL-CIO.
Blount said the press release, sent by the Philadelphia Limousine Association along with the Philadelphia Cab Association and the Philadelphia Taxi Association, was "one-thousand percent wrong" in its claim to represent 90 percent of taxi drivers in the city.
"It's irresponsible and immature," said Blount. "It'll make every taxi driver look bad."
Blount said that his drivers look forward to working when the DNC brings an estimated 35,000 to 50,000 visitors to Philadelphia from July 25th to July 28th.
Blount described the Philadelphia Cab Association as a small, recently formed political advocacy group attempting to paint itself as a representative of most cab drivers.
The Philadelphia Taxi Association is a coalition of around 300 taxi medallion owners; some drive their own vehicles. There are about 1,600 taxi medallions in Philadelphia; medallions are essentially taxicab permits.* Blount lambasted the Taxi Association and its president, Alex Friedman, for escalating tensions and damaging public perception of taxicabs in Philadelphia.
"It goes back to Alex Friedman saying 'UberX is ISIS.' It's just radical," said Blount.
Ali Razak, spokesman for the Philadelphia Limousine Association and himself a limo owner, says his group represents 95 percent of limousine and UberBlack drivers. Unlike UberX, where drivers use their own, standard cards, UberBlack links passengers with professionally licensed limousines.
Blount said that the Philadelphia Cab Association joined the Taxi Workers Alliance's December 15th protest against UberX and Lyft. Since then, the two have disagreed on how to move forward. Blount said that the threatened strike would backfire.
"This will have a lot of people in Philadelphia hating taxi drivers," said Blount.
Uniting public opinion against taxis would accelerate passage of legislation in Harrisburg to legalize the operations of Transportation Network Companies (TNC) like UberX and Lyft in Philadelphia. The Philadelphia Parking Authority have said that their hands are tied by existing state law in regards to TNCs, which operate illegally in Philadelphia. They're legal—for now—everywhere else in the state, operating under a temporary, two-year approval issued by the Pennsylvania Utility Commission in November of 2014.
Blount and Razak agree that the TNC legalization bill currently advancing would be bad for taxis as currently written, but they disagree sharply on how to slow it down long enough to seek amendments to level the regulatory play against UberX and Lyft.
*CORRECTION: This sentence originally said there are around 1,400 taxi medallions in Philadelphia. There are closer to 1,600.
WHYY is your source for fact-based, in-depth journalism and information. As a nonprofit organization, we rely on financial support from readers like you. Please give today.