Take a look at South Philly's massive new casino, opening in the middle of the pandemic
Live! Casino and Hotel Philadelphia will open its doors to the general public next month in South Philadelphia. It will become the second major casino within city limits.
After more than five years — through two presidential administrations, two Philly mayors, the Eagles winning the Super Bowl and firing their Super Bowl-winning head coach — plans for a massive casino and hotel near the South Philadelphia stadiums are coming to fruition.
They'll finally be fully realized next month, when Live! Casino and Hotel Philadelphia opens its doors to the general public and becomes the second major casino within city limits.
Members of the media got a sneak peak of the 510,000 square-feet, $700 million facility during a tour Thursday.
Rob Norton, president of Cordish Gaming Group, the casino's developer, began by acknowledging the "elephant in the room:" that they were opening a palace of in-person pleasure while the coronavirus pandemic rages and officials continue to beg people to stay at home.
Norton said he's confident the facility's temperature guns, plastic separators, air filters, and other safety measures will keep patrons safe.
"While almost all other businesses are struggling just to keep their doors open we're opening and creating new jobs," he said. "We're proud to be in that position."
Built for thousands, casino pivots to solo experience
The casino's vast floor is stocked with more than 2,100 slot machines, 121 table games, and a dedicated poker room.
Televisions the size of movie theater screens play live sports. Hungry patrons can choose from a dozen eateries and bars. There are upscale options, as well as burger and taco restaurants operated by Guy Fieri.
In normal times, the casino and hotel could see thousands of people drinking, playing, eating, and carousing at once.
But it will open with far fewer than that initially, allowing no more than five people per 1,000 square feet in order to comply with Philadelphia's pandemic restrictions.
In fact, much of the casino is currently laid out to prioritize the solo experience: slot machines are walled off by plastic guards, and gamers can play electronic versions of blackjack and roulette that minimize in-person interaction.
When pressed on why casino management doesn't simply wait until the pandemic abates to open, Cordish Gaming Chief Marketing Officer Jake Joyce said their schedule was driven by altruism: the casino has already hired about 1,200 people.
The longer that we wait to open, it's less of an economic impact to our community," Joyce said.  "It is not just jobs — those [workers] go to grocery stores; they dry clean their clothes. It's a positive ripple effect as we open."
Management said they will pay all workers — it expects to hire about 2,000 when it's fully operational — at least $12 an hour.
Nyia Williams was training to operate a virtual blackjack table on Thursday. The 35-year-old North Philly native said she thinks the casino will be hopping when pandemic restrictions lift, but they are currently putting a damper on her excitement.
"You have to walk around with a mask, you have this plexiglass, which makes it very hard to hear," she said. "And when you're with your fellow employees you want to get together and experience it together — you can't really do that [right now]."
Well before the pandemic, Live! faced some opposition from the surrounding neighborhoods. Some South Philly residents started speaking out against the development when it was first publicized in 2014, arguing it would create parking shortages and hurt their property values. 
A saturated market
Unsurprisingly, the pandemic has been brutal to Pennsylvania's casinos: revenue from table games and slot machines declined 30% statewide in November 2020 compared to November 2019.
Live! Casino and Hotel is also opening into a market that is already fairly saturated. Four of Pennsylvania's 12 brick-and-mortar casinos are located within 25 miles. And Atlantic City is less than two hours away.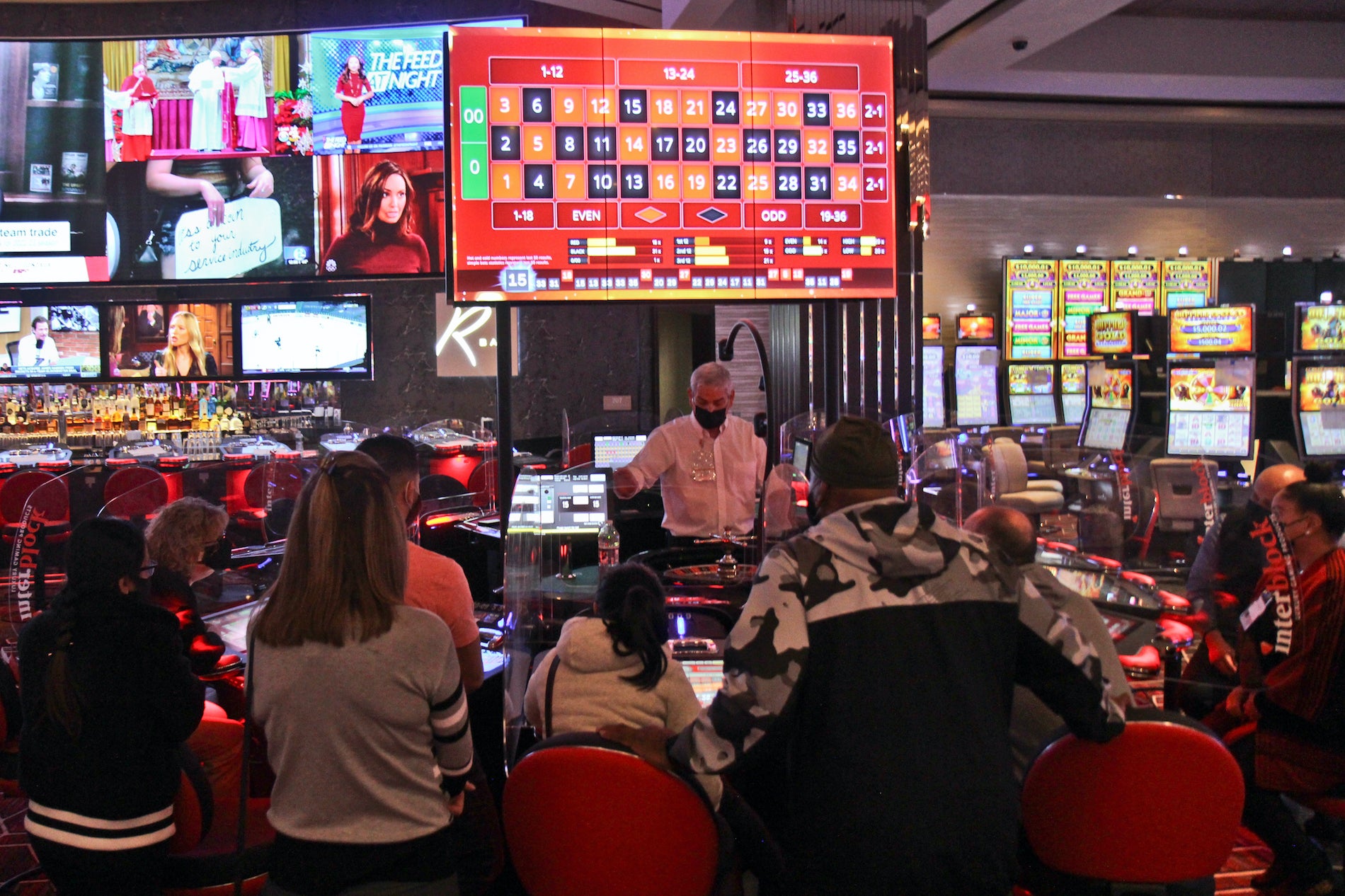 So what makes management confident that this is an investment worth making? Its neighbors.
"There are four professional sports teams in our parking lot," Joyce said. "If you want to play in the action where they are playing, this is where you're playing.
Joyce also noted that the casino was located conveniently near the I-76 and I-95 highways.
Live! Casino and Hotel expects to generate $2 billion dollars in economic stimulus for Philadelphia, including $100 million in direct tax revenues to the city in its first five years of operation.
The opening of the South Philly casino was delayed in part by objections lodged by the operators of Rivers Casino Philadelphia (formerly SugarHouse), located in Fishtown. A 2019 study by Rutgers University found a new Philadelphia casino would further erode Atlantic City's dwindling position.
Those tensions are part of what has critics doubting the long-term viability of Live!'s economic impact projections.
"The entire northeastern gaming market is pretty much saturated at this point," said Clyde Barrow, a gaming industry consultant and political science professor at the University of Texas, Rio Grande Valley. "All you are doing is moving jobs and revenue from one place to another. You are not really generating net new growth."
Barrow added that virtually every casino constructed in the Northeast over the last decade has underperformed initial expectations: "There's no reason to expect this casino would be any different."
The decline of in-person gaming may be accelerated by a trend that increased during the pandemic: a move toward online or mobile gaming. Internet gaming revenue in Pennsylvania increased by more than six-fold between November 2019 and November 2020.
But although opening a casino now may not make a lot of sense from a health perspective, it shows a lot of business savvy, Barrow said.
"You know you are at the [bottom] of the economic cycle," Barrow said. "We now are distributing vaccines — things will start to open up again … it may be another full year before we see that realized, but you are opening into the growth phase of the business cycle."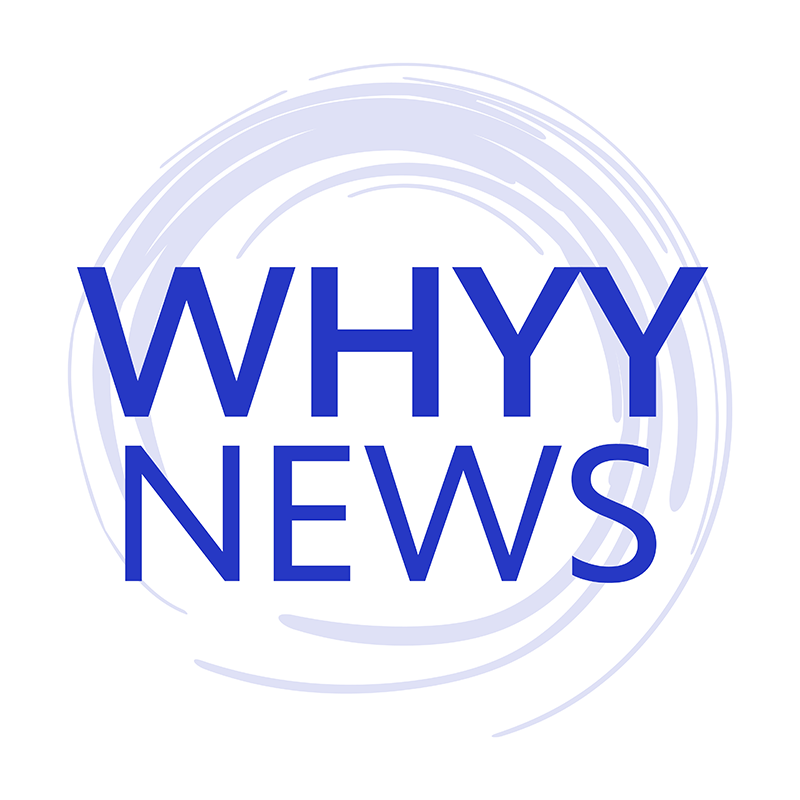 Get daily updates from WHYY News!
WHYY is your source for fact-based, in-depth journalism and information. As a nonprofit organization, we rely on financial support from readers like you. Please give today.