Study names Temple University Hospital the most racially inclusive in Pa.; many urban hospital markets lag behind
Some of the most and least racially inclusive U.S. hospitals are located in the same cities, according to a Lown Institute study.
The Lown Institute, a nonpartisan health care think tank based in Boston, has ranked Temple University Hospital the most racially inclusive hospital in Pennsylvania and the 13th most racially inclusive hospital in the United States.
The 700-bed hospital in the heart of North Philadelphia is the major education and teaching center for the Lewis Katz School of Medicine at Temple University, and the hospital has a large research mission as part of its education efforts. But Dr. Tony Reed said it also has a mission to serve the health needs of the immediate community.
Reed is the executive vice president and chief medical officer of the overall Temple University Health System, and he said that when you look at the hospital's patient profile, it's a predominantly Black and brown community that's being served.
"We largely look like our community," said Reed. "And so when you break it down by payer mix … we're predominantly government-pay, like close to 80% comes from either Medicaid or Medicare, which again is used as a surrogate marker of an underinsured, a poorer, less affluent population who have greater needs, both financially and [healthwise]."
Yet the Temple Hospital story is not typically what you see in most hospital systems in major U.S. cities, said Dr. Vikas Saini, president of the Lown Institute, which recently launched the Lown Institute Hospitals Index.
The index is the first ranking to examine the racial inclusivity of more than 3,200 U.S. hospitals and their success at serving the people of color living in their communities. To create the rankings, the institute assessed how well the demographics of a hospital's Medicare patients matched the demographics of the hospital's surrounding communities — in other words, the people the hospital could be serving.
Comparing patient ZIP codes at a given hospital to the ZIP codes in the hospital's catchment area and the race, income, and educational attainment of people who travel within the catchment area, the institute was able to determine whether a hospital had a representative patient profile.
What the study found was that major U.S. cities, including Philadelphia, have some of the most racially segregated hospitals in the country. And many metropolitan areas have a high proportion of hospitals at each end of the inclusivity rankings (most inclusive versus least inclusive).
"Typically what we see is that some ZIP codes contribute a lot more to a hospital or other ZIP codes inside that perimeter contribute far fewer," said Saini. "Some ZIP codes contribute none at all."
The institute found that some hospitals in urban markets serve a whiter, wealthier patient mix, while others predominately serve patients of color and patients with lower incomes. In the top 50 most inclusive hospitals, people of color made up 61% of patients on average, compared to 17% at the bottom 50 hospitals.
Saini said some of that has to do with individual patient preferences. Patients tend to choose hospitals partly based on where they live, the reputation of the hospital, prior affiliation with a given health system, and where they feel they are going to get the best care.
But most patients choose hospitals based on which one accepts their insurance.
Essentially, hospitals are also businesses that operate within a market. They have to generate revenue, attract more patients, and improve the bottom line.
"And the bottom line is really best served by people with high-paying insurance coverage … who are generally [healthy] but maybe have a bad knee and need an operation," said Saini. "And operations and elective surgeries often have very high profit margins."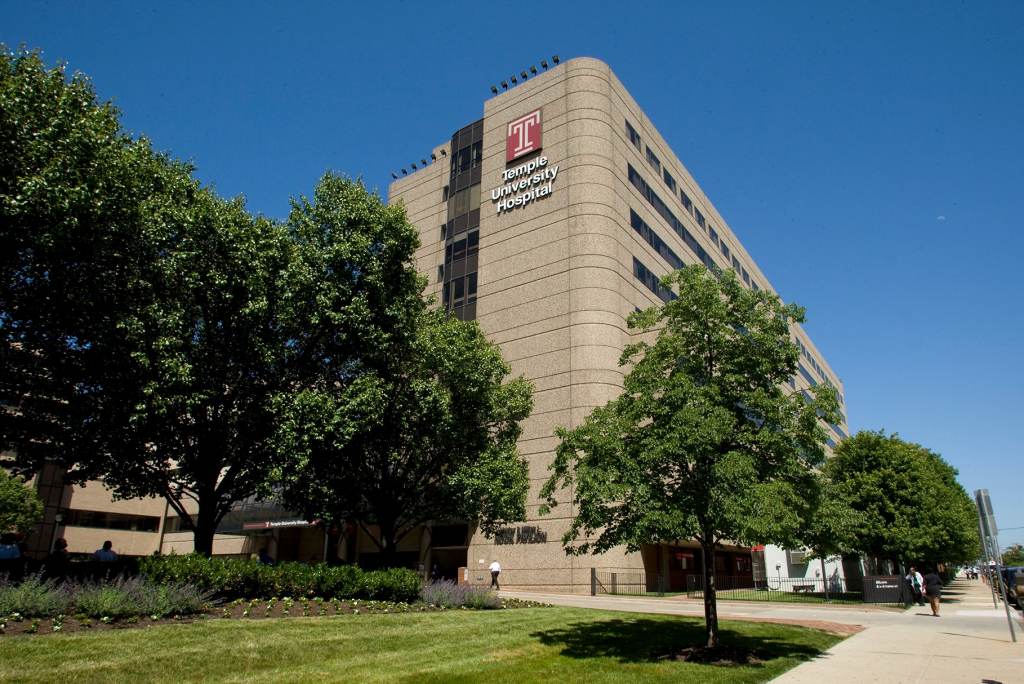 Nonprofit, for-profit hospitals were not more or less segregated
Where you locate a hospital, which services you offer, and which policies you have in place for financial assistance end up defining what kind of patient seeks out care from your health system. And that gets into the nitty-gritty of which kinds of funding models different categories of hospitals are aligned with.
Consider for-profit and nonprofit hospitals, for instance. For-profit hospitals are owned either by investors or the shareholders of a publicly-traded company. They pay taxes and generate revenue from the delivery of health care.
But the overwhelming majority of U.S. hospitals are nonprofits. These hospitals are recognized by the federal government as charities, which means they are exempt from paying taxes and must provide certain benefits to the communities they serve. Temple University Hospital, for instance, is a nonprofit hospital, and its annual profit margin is typically 2% to 3%.
"And when we do hit that 2 to 3%," said Reed, "that gets reinvested back into our facilities, back into our people, back into the services we provide in the following year. And so everything that we make as a positive income for this coming year becomes a growth opportunity for the next year and the ability to provide more."
These days, experts say, for-profit hospitals operate in a manner that's almost indistinguishable from nonprofit hospitals. Both nonprofit and for-profit hospitals get their revenue from payers, which are typically health insurance companies.
Still, some of the most elite hospitals with the biggest bank accounts and buying power are nonprofits. And according to the Lown Hospital Index, nonprofit hospitals were not more or less racially inclusive than for-profit hospitals. In other words, the equity of care being offered had little to do with a hospital's tax status and more to do with a given hospital's size, scope, and complexity of care.
Safety-net hospitals were more racially inclusive
The Lown Institute's Saini said the data pointed to an important exception: safety-net hospitals, which he called the poor cousins of nonprofit hospitals. These are hospitals that overwhelmingly serve low-income patients, patients on Medicaid, patients with no insurance at all — very much like Temple University Hospital. Saini said that, on average, these hospitals tended to be more racially inclusive, according to the analysis of hospital systems across the U.S.
"And the way this is illustrated most is because the non-safety net hospitals that might be nearby often serve the same geographic area and yet have very different and often opposite inclusivity," said Saini.
Typically, he said, safety-net hospitals have to be more efficient about costs because they don't have large reserves or lots of wealthy donors to fall back on. They have smaller profit margins, which means running a safety-net hospital requires a lot of financial discipline.
Take joint prostheses for example. There are about five different manufacturers of artificial knees. In the past, it was common for clinicians to choose which brands they wanted to use based on personal preference. But in reality, all the prostheses have been vetted by the Food and Drug Administration. More than two years ago, some Temple University Hospital administrators asked their orthopedic surgeons to choose two of the five brands to use consistently across all orthopedic services. Through a partnership called a group-purchasing organization, they were able to request that the companies of choice give them a cheaper price for the prostheses in return for exclusively doing business with those two companies.
"It helped control cost," said Reed. "At the same time, we're able to get a better handle on the quality of care that we deliver because we know everything there is to know about that particular prosthesis."
Because the hospital was working with only two manufacturers, as surgeons and hospital staff tracked the progress of patients, Reed said, they became experts on those specific prostheses.
"And in this period of time [more than 1,000 days] where we've reduced that number of different prostheses available down to those chosen two, we've also not had a single joint infection," said Reed.
Toward a more equitable health care system
As a result of the coronavirus pandemic, a lot of hospital finances crashed. Suddenly, elective surgeries were shut down, and many patients weren't coming to the hospital. For safety-net hospitals that serve predominantly low-income Black and brown communities that were carrying a disproportionate burden of the pandemic, that meant it was a daily struggle to provide care for patients who were more vulnerable and needed immediate services. But according to an investigation by NPR and the PBS series "Frontline," safety-net hospitals took on a greater share of the patient burden, even as some non-safety-net hospitals emerged from the pandemic with huge profits.
"There were some hospital systems [where] just their financial reserves, [their] money in the bank, could have kept them operating for like a year with no revenue," said Saini. "It's astonishing, [and] there are real discrepancies in resources."
One of the goals of the Lown Institute's Hospital Index is to invite stakeholders to create a health care system that doesn't look so segregated, Saini said, "where people go where they go because they made a choice. [Where] it's not just about their income or their insurance or the color of their skin or the neighborhood they live in. And we're a long way from that."
Reed agreed and said the distinction of being the most racially inclusive hospital in Pennsylvania didn't happen by accident. It was intentional.
"We recognized just before COVID that [Temple University Hospital] didn't necessarily have the best reputation locally in our community in terms of trust factor, in terms of people's willingness to come to us," said Reed.
The hospital was known as a trauma center, he said, but many local community members didn't see Temple as a place that was going to advocate for the health of their neighborhood. During the past few years, the hospital has intentionally brought Temple doctors, researchers, and clinicians into its North Philadelphia catchment area to hear the needs of the community and provide services.
"I'm from upstate rural Pennsylvania," said Reed, "and if you want to be trusted by a rural farm community, you have to understand them, much like if you want to be trusted by an urban community, you have to understand them."
"And that's the specific secret sauce, if you will, of what we do."
—
Support for WHYY's coverage on health equity issues comes from the Commonwealth Fund.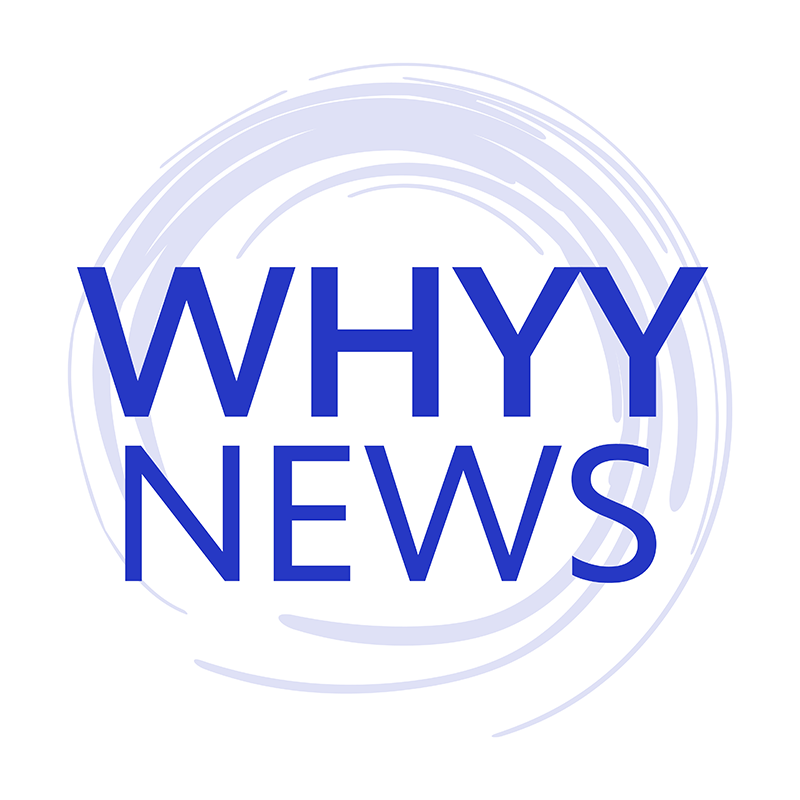 Get daily updates from WHYY News!
WHYY is your source for fact-based, in-depth journalism and information. As a nonprofit organization, we rely on financial support from readers like you. Please give today.