Lack of diversity in clinical trials has hurt patients of color. A new program aims to change that
A lack of diversity has persisted for years in the U.S, limiting patients' access to potentially effective new drugs and therapies.
A few years ago, an elderly African American patient who had just been diagnosed with rectal cancer arrived at Dr. Edith Mitchell's office. The patient had visited and refused treatment from close to half a dozen physicians, all of whom told him he needed a permanent colostomy, a process in which an opening in the belly is made during surgery to remove a diseased part of the colon.
At the time, Mitchell, a clinical professor of medicine and oncology at Philadelphia's Thomas Jefferson University and the director of its cancer center, was leading a clinical trial for rectal cancer therapies and connected with this patient through his primary care provider. The patient's physician recognized that he wasn't comfortable with the prospect of having this very invasive surgery, so he suggested that the patient get in touch with Mitchell about receiving an alternative experimental treatment through her clinical trial at Jefferson Hospital.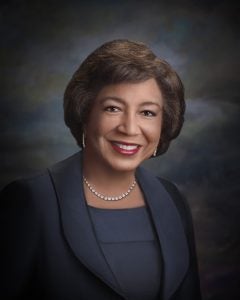 "The first thing that he said to me was … '[My] doctor [told me] that I might get in a clinical trial and with the results of that clinical trial, I might not need a colostomy,'" said Mitchell.
The treatment the patient received in the trial worked, and in the end, he didn't need to go through with the colostomy after all, said Mitchell, who has spent her career researching and treating cancer disparities in medically underserved communities. And this positive outcome created a trust between Mitchell and the patient, who went on to encourage friends and family members battling varying forms of cancer to seek care from Mitchell and participate in future clinical trials led by her team at Jefferson.
That kind of trust in health systems has been compromised or is missing altogether for many patients of color, said Mitchell, who is African American herself. And that has had a real impact on the diversity of clinical trials nationally.
According to the most recent Food and Drug Administration data on clinical trial participation, close to 80% of people taking part in the United States are white. But Black Americans, who make up 13% of the U.S. population, represent only about 7% of participants in clinical trials. Not only is that lack of proportional representation reflected across many non-white ethnic and racial groups in the country, but those same populations often carry disproportionate burdens of disease when compared to their white counterparts. For example, Black Americans have a 20% higher incidence rate for colorectal cancer than white Americans.
"That means their risk of developing colon cancer [is higher] and [they have] the highest death rates, 40%, compared to white [Americans]," said Mitchell.
Yet drugs and new therapies being created to cure those diseases are not being tested on the vast majority of this population — which can have some serious health outcomes. It's been documented that genetic ancestry can contribute to how well one responds to certain drugs. And, in some cases, pharmaceuticals have worked better on those with European-ancestry.
In a recent clinical trial testing a specific class of asthma drug (long-acting β2-agonists), higher rates of respiratory-related deaths, asthma-related deaths, and life-threatening events were observed among African American trial participants. In that case, African Americans represented 18% of trial participants, so the impact of the drug on the Black patient population was easily discernible.
But when the diversity of participants isn't prioritized, it's almost impossible to generate evidence for the safety of new treatments for specific ethnic and racial subgroups, Mitchell said. And that could have life-or-death consequences.
A $100 million program for clinical trial diversity
As the COVID-19 pandemic has laid bare deeply established health disparities in communities of color, there has been renewed attention and investment to meet the health needs of the most vulnerable populations. In 2020, the Bristol Myers Squibb Foundation and National Medical Fellowships announced that they are investing $100 million to improve diversity in clinical trials. Over the next five years, the partnership will develop a program to extend the reach of clinical trials into underserved patient populations in urban and rural U.S. communities by training and developing 250 new racially and ethnically diverse clinical investigators.
Dr. Robert Winn is the director of the Massey Cancer Center at Virginia Commonwealth University and chair of the advisory committee of Bristol Myers Squibb Foundation's Diversity in Clinical Trials Program. Traditionally, he said, clinical trial investigators have left diverse patient populations out of their studies because of an assumption that they had higher burdens of comorbid disease such as diabetes and hypertension, and therefore would not be ideal candidates for testing drugs meant to treat a single condition.
"It makes no sense," said Winn, who noted that there is a whole host of barriers keeping patients of color from participating in clinical trials. Skepticism due to historical abuses, access to transportation to get to the trial sites, lack of physicians of color to recruit diverse patients, and unawareness of ongoing trials are some of the roadblocks to diversifying trials.
Winn added that though doctors are trained to design safe and effective clinical trials, their training often doesn't focus on how to engage communities.
"Most of our clinicians and researchers don't even know how to ask people from at-risk communities to be part of these trials," said Winn. "They're incredibly smart people, and they're well-meaning … but people think going into the community is just easy. No, there are skills [that are required], and that has been missing from the canon of clinical trials."
Mitchell, who also serves as a national advisory committee member to Bristol Myers Squibb Foundation's clinical diversity program, agreed. Communication and trust don't just happen — they must be initiated by doctors and investigators, she said. Throughout her research on the topic, she's found that asking trusted primary care providers in Black and brown communities to connect her with potential clinical trial participants has worked really well. She sees people like family doctors, church leaders, and community activists as key players who already have established relationships in medically underserved areas and can serve as intermediaries between health systems and patients.
When she first joined the team at Jefferson Hospital, Mitchell said, Black patients represented only about 9% of colorectal cancer patients in clinical trials. So she contacted doctors at the hospital and asked them what they needed to screen for these kinds of cancers earlier. Then they created a series of informational videos on colon cancer that would play in various physicians' offices with updated information on forthcoming clinical trials.
"When I would see a patient [at my clinical trial], they would tell me, 'I saw that video, and that lady in that video was my minister's wife,'" said Mitchell. "Or, `I saw Dr. X, and Dr. X delivered my two children.' So in other words, giving the patients something that they see and recognize and trust."
Over the course of many years, Mitchell said, she also noticed that her clinical trial participants were having a hard time navigating transportation to the trials. Parking in Philadelphia can be expensive, so now she offers her patients parking vouchers to make up for those costs.
"Some patients have to take care of family, children, or the elderly, and they're not able to come during the usual day and have to wait for other family members to help," said Mitchell. "So we've started keeping our center open every day of the week … until 9 o'clock."
And there are some trials that require frequent CT and MRI scans, and the insurance copay can be tremendous. So Mitchell and her team work with pharmaceutical companies to help cover the cost when insurance does not.
The goal of Bristol Myers Squibb Foundation's Diversity in Clinical Trials Program is to scale those kinds of community-informed interventions, with the hope that it will enhance the development of therapeutics for all groups.
"So," Winn said, "we're starting this big, bold program in which we're going to retrain our clinical trialists so that not only do they know how to design the best trials, but we're going to be working with an amazing team of national leaders to [develop] these new trainees with a network of people who can show them how to connect with community, how to listen with communities, how to understand the resources in the communities so that we might be able to bring more attention to the importance of clinical trials to all of our at-risk communities."
Catharine Grimes, senior director of the Bristol Myers Squibb Foundation, said that for clinical medicine to achieve health equity, health systems need to train a new clinical workforce that will foster greater community involvement in the design and implementation of clinical trials.
"And researchers must better understand how communities are organized and function, how community involvement can benefit research, and how to effectively engage communities in meaningful roles," said Grimes.
In addition, she said, it's not just that diverse patients are not reflected in clinical trials proportionally, but that diverse clinical researchers and investigators are also lacking. Physicians of color are participating in clinical trials at far smaller percentages than their white colleagues. And Grimes said they're also competing far less successfully for National Institutes of Health grants to do this research.
"They haven't been provided the training," said Grimes. "They have not had the mentors or been provided mentors, they haven't had the networks to tap into the resources … and they don't have the protected time to be out of the clinic where they're not needing to build their services constantly in order to engage in clinical research."
The foundation's Clinical Trials Career Development Program aims to address those barriers. All 250 investigators will be paired with and work under seasoned mentors for two years, in addition to receiving clinical trial methods training and community engagement training from experts in the field. The goal is to create the infrastructure for a pipeline of diverse investigators who will receive support in building new trial sites in communities with high disease burden.
"Our goal is to really transform the clinical research landscape," Grimes said, "bringing that community voice and perspective into the entire life cycle of therapeutic development, from trial design, to engage and inform communities, to therapeutic efficacy and adoption, and one that will ultimately result in a significant increase in the number of diverse and underserved individuals who take part in clinical trials."
—
Support for WHYY's coverage on health equity issues comes from the Commonwealth Fund.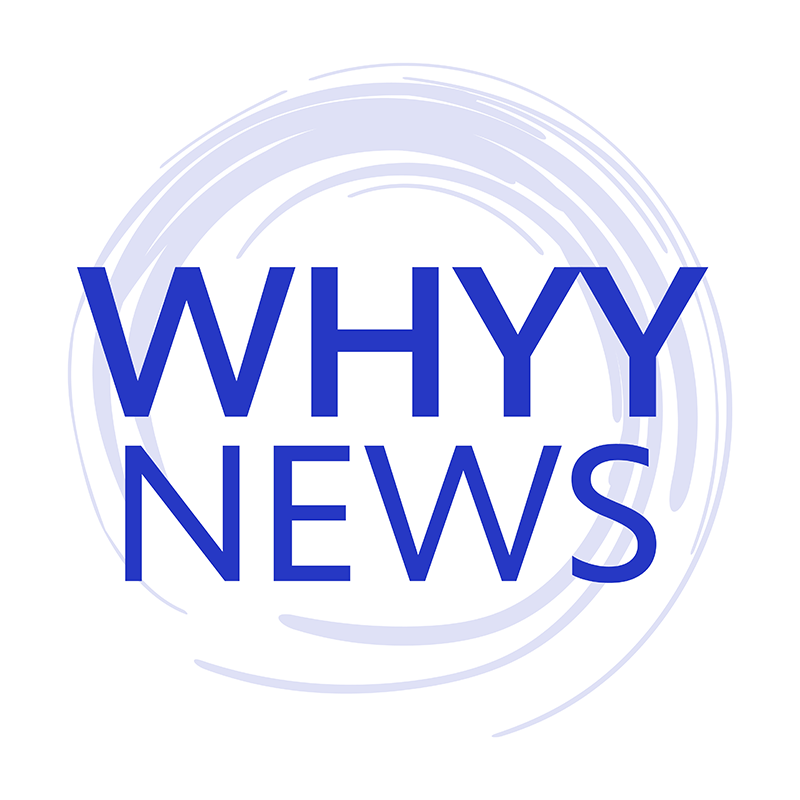 Get daily updates from WHYY News!
WHYY is your source for fact-based, in-depth journalism and information. As a nonprofit organization, we rely on financial support from readers like you. Please give today.