Streetviews: Q&A with Carmen Febo San Miguel, director of Taller Puertorriqueño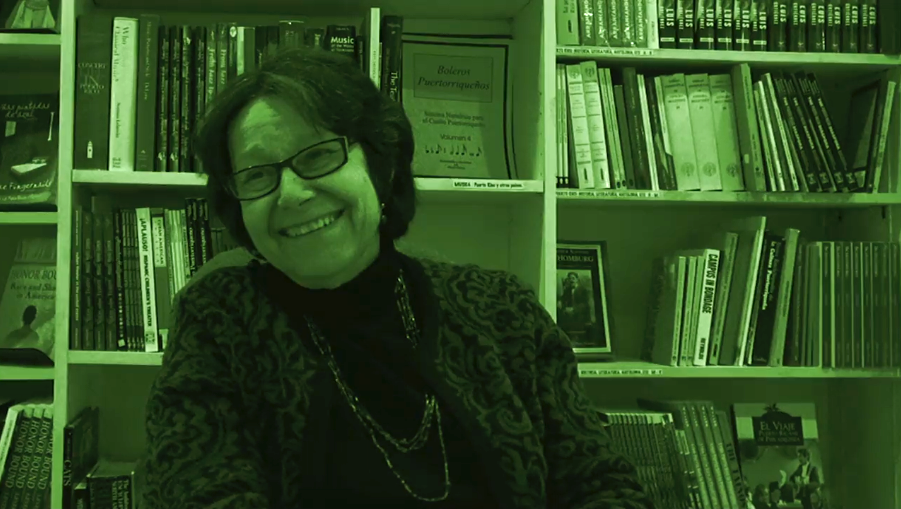 For the last 12 years Dr. Carmen Febo San Miguel has run Taller Puertorriqueño, a Latino-centric arts and education nonprofit that's been a cultural fixture in El Centro de Oro for 40 years. As part of our Streetviews video series, we sat down in Taller's bookstore for a talk about neighborhood connectivity, educational and economic inequality, creating a more accessible city for new Philadelphians, and the mayor's powerful bully pulpit.
Carmen Febo San Miguel: Executive Director, Taller Puertorriqueño

Work Neighborhood: North Philadelphia

Home Neighborhood: Art Museum

Philly in Three Words: Green. Pretty. Well-located.

Local Hero: Benjamin Franklin, and much more recently, Johnny Irizarry, former director of Taller Puertorriqueno: "I admired his integrity, his hard work, and his purity of soul."
Interviewed, Winter 2015
Streetviews is a video Q&A series with some of Philadelphia's bright neighborhood, design, and nonprofit leaders, discussing the city's biggest opportunities and toughest challenges as part of PlanPhilly's Agenda 2015 election coverage.