Storm to deliver minor wintry weather impacts Sunday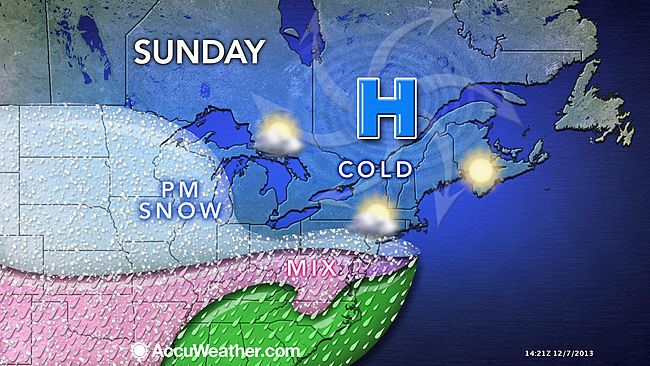 A winter storm will pass through the New Jersey region Sunday into early Monday, delivering only minor wintry weather impacts, forecasters say.
A period of snow and sleet is expected to begin in southern areas first during the day, moving further north during the afternoon and evening hours dropping under an inch of snow, according to the National Weather Service. In coastal areas, the wintry weather will transition over to rain into Sunday evening.
Further north, snow and sleet is expected to develop Sunday afternoon and continue through Sunday night, mixing and changing to freezing rain then eventually rain from southeast to northwest, the service advises.
Minor ice and freezing rain accumulations are possible in portions of northwest New Jersey, but the threat is minimial, according to Gary Szatkowski, head meteorologist at the National Weather Service office in Mount Holly, NJ.
"So obviously, keep an eye on the forecast, but even current worst case scenario falls well short of Ice Storm Armageddon," Szatkowski tweeted.
Click here for the latest National Weather Service snow accumulation map, valid as of Saturday. The map indicates a maximum accumulation of one to two inches in the higher elevations of New Jersey.