Somerton red-light camera to be activated Monday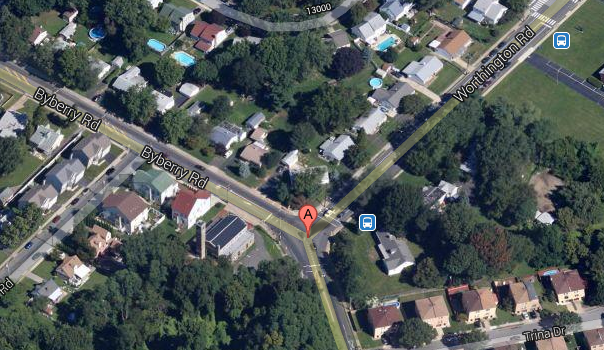 Northeast Philadelphia will have a dozen red-light camera intersections as of 12:01 a.m. Monday.
The cameras at Byberry and Worthing roads will be activated then, kicking off a 45-day warning period. Starting July 24, drivers who violate the red-light laws will be subject to $100 fines.
The city now has 111 red-light cameras at 25 intersections, according to the Philadelphia Parking Authority, and 12 of those intersections are in the Northeast.
Grant Avenue and Roosevelt Boulevard
Red Lion Road and Roosevelt Boulevard
Cottman Avenue and Roosevelt Boulevard
Rising Sun and Adams Avenues
Welsh Road and Roosevelt Boulevard
Southampton Road and Roosevelt Boulevard
Levick Street and Roosevelt Boulevard
Rhawn Street and Roosevelt Boulevard
Academy Road and Grant Avenue
Woodhaven and Knights Roads
Bustleton Avenue and Byberry Road
Byberry and Worthington Roads
"Upon reviewing this intersection, the PPA, along with the Philadelphia Streets Department and PennDOT, revamped this intersection to create a much safer environment for the drivers and pedestrians who pass through this intersection," a statement from the PPA reads.
"The red-light cameras are just one part of making this intersection safer for all who use it. The improvements include the installation of the following: a new mast arm for the traffic signals (replacing the old type standalone traffic signals), new handicap ramps and new pedestrian countdown signals. Also, curb cuts were realigned and crosswalks were repainted."