Solar schools initiative working to put 5,000 solar panels on 20 schools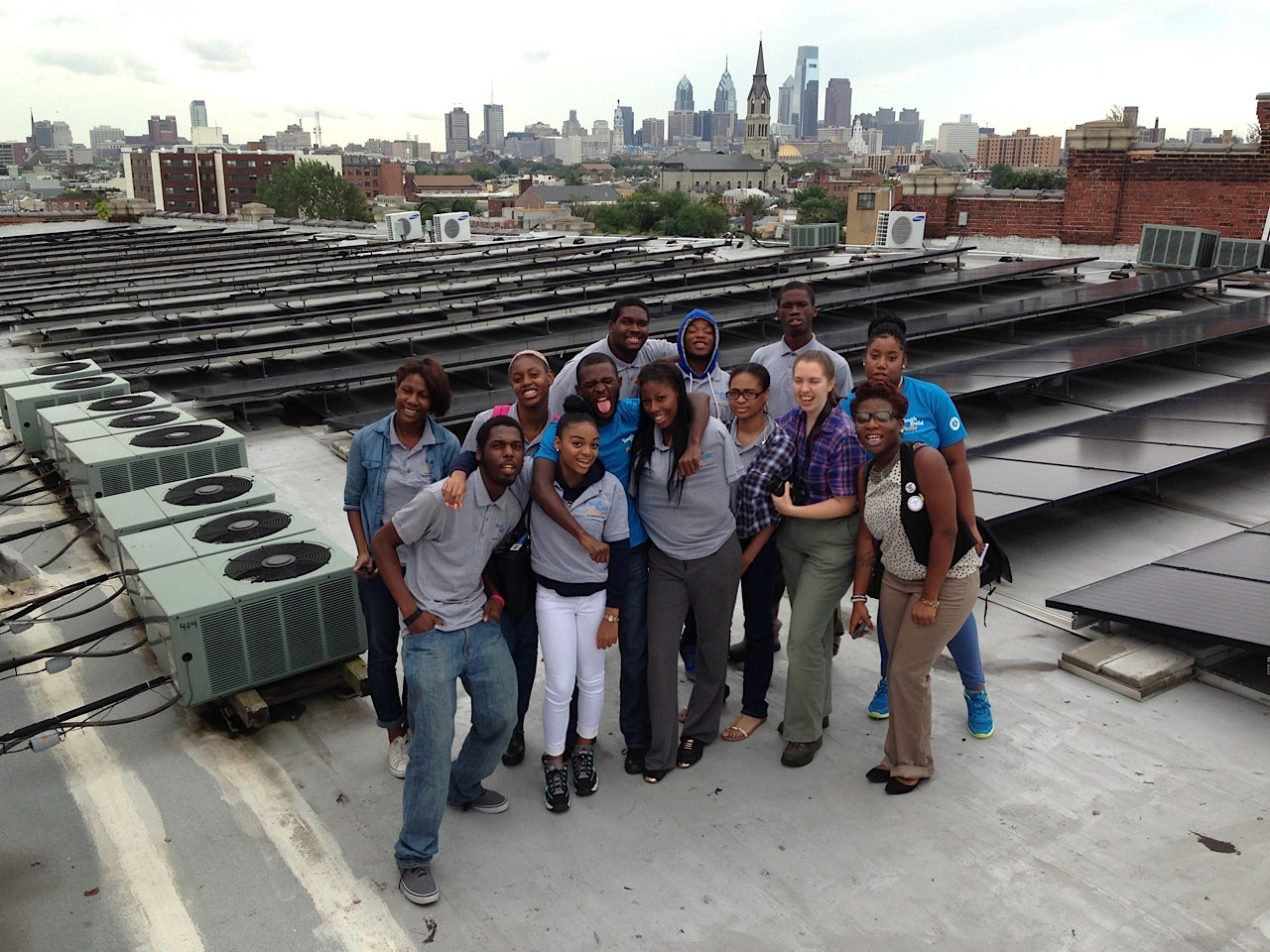 Philadelphia Solar Schools Initiative (PSSI) wants to use solar energy and solar energy education to brighten the future of 20 Philadelphia public schools and nearly 1,000 students. Next year PSSI, which is already teaching a solar technology course at YouthBuild Philadelphia Charter School, wants to install 5,000 solar panels on the rooftops of 20 public schools and to provide solar energy education programs at each of those schools.
The initiative is being led by Solar States, a South Kensington-based solar energy provider that Micah Gold-Markel founded in 2008 with the goal of connecting sustainable energy, education, and economic development.
Shortly after launching, the company worked with Science Leadership Academy to develop a solar energy elective.
"We saw the power," Gold-Markel said. "We saw how students, once they learned about solar energy, they really grasped it."
For the past few years, Solar States has been focusing on its product – perfecting its solar panels and navigating purchase agreements. Now through PSSI, Solar States is back in the classroom, teaching a daily course to YouthBuild students. The course teaches everything from business skills like marketing and budgeting to the vocational aspects of solar energy, like the difference between attaching panels with ballast weights versus screws. This year PSSI is working with 30 YouthBuild students – 15 students in one five-week session and another 15 students in a second five-week session.
Next year, PSSI hopes to take their model to the next level. In addition to the YouthBuild course, PSSI plans to work with students to install 5,000 solar panels at 20 Philadelphia schools. Solar States will sell each school the energy its panels produce at a rate guaranteed lower than the schools are currently paying for electricity. Through Clean Currents, the other PSSI partner, the schools will be able to purchase their remaining energy needs in the form of windpower.
Since PSSI will pay for the solar panel installations – a $1.5 million infrastructure investment – and then sell the schools electricity at a rate lower than they currently pay, the schools stand to save through PSSI.
Education is also a critical component of the solar project, and PSSI hopes to work with close to 1,000 students next year alone.
"That's part of our philosophy – that every solar installation is a teachable moment," Gold-Markel said.
At the moment, PSSI is running an indiegogo crowdsourcing campaign to raise $40,000 to fund a full-time school relations director/teacher. Gold-Markel said PSSI needs this $40,000 to get off the ground but that eventually PSSI would fund the position through the solar energy sales. To-date the campaign has raised $1,650.
Five schools have agreed to participate next year, but until the terms are finalized PSSI is not releasing the names of those schools. PSSI is in talks with another 15 schools, but Gold-Markel encourages any school interested in participating to reach out. While the Gold-Markel hopes to work with high schools, he said the program could be tailored to middle and elementary schools as well.
WHYY is your source for fact-based, in-depth journalism and information. As a nonprofit organization, we rely on financial support from readers like you. Please give today.