The story of Sheridan Street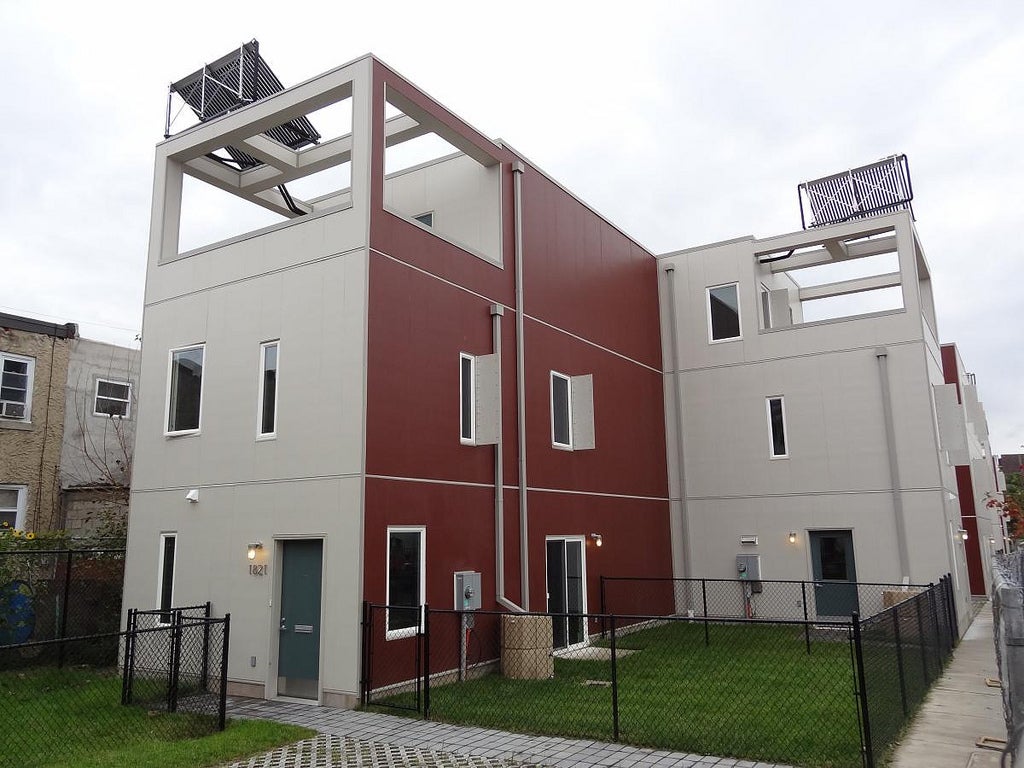 Posted by Beth Miller, Executive Director:
Since we've been celebrating our 20thanniversary, 2011 has been an action-packed year at the Collaborative. But even in this extraordinary year, the ribbon cutting for APM's Sheridan Street Housing stands out as one of the highlights.
Like all good things, these 13 contemporary, sustainable homes took time, perseverance, and partnerships. I feel lucky to have seen this project take shape, gain momentum, and get built.
While Sheridan Street Housing remained true to the original design concept developed at its start with the Collaborative—a minor miracle in itself—it also ended up being much more. It opened up new horizons for an experienced community development corporation and a young design firm. It inspired policy change. And it influenced what private developers offer homebuyers.
When I first saw the skinny, weedy lot at Sheridan and Montgomery Streets, it was hard to imagine exactly what kind of housing might look, well, at home there. The site faced the back yards of the APM's neo-traditional Pradera Homes on one side and a gap-toothed block of 19thcentury row houses on the other. Yet APM was offering the site up as a test case for contemporary and green affordable housing.