Snow day! School's not canceled, but many Philly families are still finding time for the 'magic'
Listen
4:24
Everyone has something they love about snow days.
For some, it's hot chocolate with marshmallows after your hands have gone numb with cold. For others, it's a snow angel on a street that drifts have closed off to traffic.
For South Philadelphia's Rita Anne Provenzano, the best part is the peacefulness.
"There's a quiet that comes from it," said Provenzano, who took the small group of preschoolers she babysits outside Wednesday to enjoy the first flakes. "It's fresh. And it's clean. And it quiets the city."
But for K-12 students this year, even with powder still coating parts of the region Thursday morning, the snow days of yore seem to be slipping into a tale from time's past.
Because most schools in the Philadelphia area have gone (or stayed) all virtual in recent weeks, many districts have decided to hold classes as normal no matter the weather. And now that districts have ensured that most kids have laptops at home, this set up could be a blueprint that outlasts COVID-19.
"The beauty of digital learning is that inclement weather will not impact the ability to continue carrying out teaching and learning," School District of Philadelphia Superintendent William Hite said at a press conference Wednesday.
That isn't true for the roughly 2,000 kids who do their virtual school work at the city's 77 remote learning locations, known as "access centers." Those centers closed Wednesday at 1 p.m., and are closed all day Thursday.
A school district spokesperson told WHYY that children who rely on them should contact their schools to request assignments that can be done without an internet connection.
For some families that are learning from home right now — district policy or not — snow days are not going away.
On Tuesday, Graduate Hospital mom Caitlin Brown vowed that her 8-year-old son Turner was going to have a snow day — rules be damned.
If it snows any substantial amount tomorrow, my kid is getting a snow day.

I don't care what the School District says. We're not giving up snow day magic so he can sit in front of a screen.

Bring on the snowball fights & cookie baking.

We're finding joy where we can get it.

— Caitlin Brown Loves Philly (@Caitlin_C_Brown) December 15, 2020
Brown took vacation time Wednesday and said it was as much for her as for Turner.
"I work a lot now," said the communications professional. "Having that unexpected day that is just this bonus where you get a chance to parent in this most wonderful way: pancakes for breakfast, playing all day, hot cocoa, spoiling your kid with cookies. Just having this magical fun day that is a break and everything just stops — I love that."
For his part, Turner was happy to get outside Wednesday, but he was unimpressed by Philadelphia's first significant snow storm in 1,000 days.
His ideal snow day? "So much snow it looks like a new ice age."
Not every kid clamors to fall feverishly into the flakes. North Philadelphia's Mayij Collins, 12, said he remembers his last snow day, a few years ago, as being of the quality all kids fear — boring.
"I didn't have much to do," he said. "So, I just mostly slept."
Collins attends a cyber charter school and wouldn't get off no matter the district's policy. He doesn't mind.
"I think doing my work would be more beneficial for me and my grades," he said with his mom hovering behind him.
But for the kids who love snow days, losing them right now — during this particular school year — feels like a gut punch.
"So much stuff has been canceled," said Tova Albert, a 7th grader at Masterman who lives in Northern Liberties.
Amid COVID, this is one of the few rituals that she feels can be preserved.
"Generally it's completely out of our control and totally necessary because of public safety and all that," she said. "But this is one time where it's completely within people's control. Like we can do something about this."
So Tova did.
She and a few friends made a petition to save snow days in Philly. It caught on: collecting over 1,500 signatures. The district hasn't changed its policy, but some of Tova's teachers decided to assign work that can be completed outside the normal school day.
That's the kind of small victory likely being repeated across the region this week. On Wednesday, one first grader source close to WHYY reported getting a special midday science assignment: go outside and observe the weather.
For Tova, reprieves like that allow students to hold on to the thing many kids love most about snow days.
"The fact that it's surprising. The fact that you don't know that it's gonna happen. Because often you're just kind of stuck in a winter rut where everything's monotonous."
This year, that rut has felt deeper, longer. In 2020, couldn't we all use a little surprise?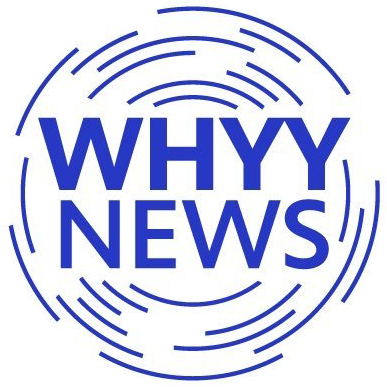 Get daily updates from WHYY News!
WHYY is your source for fact-based, in-depth journalism and information. As a nonprofit organization, we rely on financial support from readers like you. Please give today.