Snake spotted slithering across Cape May County beach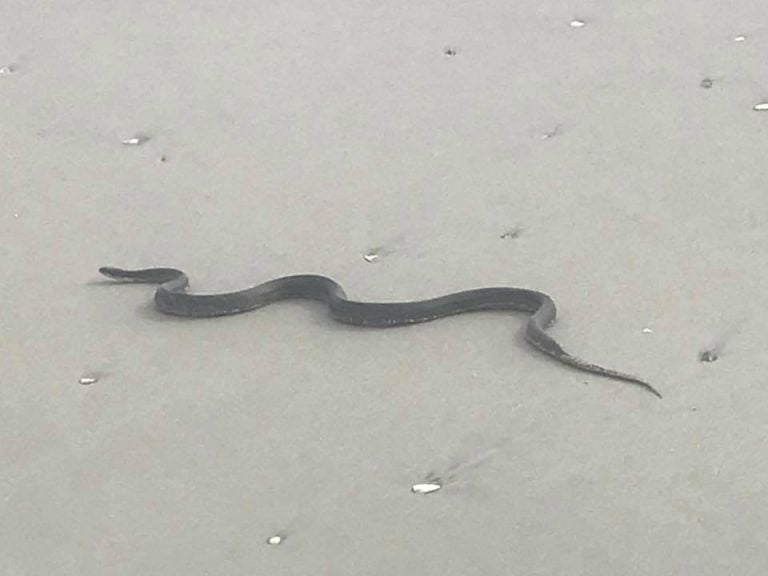 A Wildwood Crest beachgoer was surprised to see a snake slithering across the sand recently but locals say it's not unusual.
Diana Coppinger posted about the spotting late last week on the Cool Cape May Facebook page. She wrote that the snake was "quite alive" about 20 feet from the water.
But while the sighting might startle many, locals say spotting black rat snakes on county beaches are not shocking.
"They like the beach……! Yes a harmless rat snake. Lots of them here," Joan Picone wrote in the group.
Bill Daley added that the snake is "non-poisonous, eats mice small rodents, [and] very beneficial to the habitat."
In fact, the rat snake is the largest and most common snake in Cape May County, found in a range of habitats and growing to between 42 and 72 inches according to capemaywildlife.com.
The website says the snake lives in "built up areas, where it hunts rats and mice," and is "a very accomplished climber and will raid the nests of hole-nesting birds."
While the site confirms the rat snake is non-poisonous, it typically will tighten its body "into a peculiar, corrugated shape" if approached and "quickly adopt a strike pose, with body coiled and neck pulled back in an s-curve" if a possible threat gets closer.
In July 2016, a woman in nearby Avalon shot a video of a snake sticking out of the sand along the shoreline and shared it with Seven Mile Times.