Dunking in the metaverse: The strange saga of a Sixers corporate partnership that went awry
The Sixers recently announced a partnership with a Chinese technology company. After reporters and fans dug into the company, the team backed out.
Listen
5:55
It may be one of the strangest sports-business stories you'll ever hear.
On Dec. 20, the Philadelphia 76ers announced a new corporate sponsorship with a Chinese company called Color Star.
Partnerships like this are commonplace. The Sixers partner with dozens of companies, lending the businesses some of their visibility and prestige in exchange for money. Most of the corporate partners are names you'd recognize: Budweiser, Red Bull, PECO.
Color Star stood out because, well, no one knew much about them.
The company says it's involved in the metaverse, a burgeoning concept that involves interconnected virtual worlds.
But Color Star's own digital footprint is odd, to say the least. When fans and reporters started digging around, they found even more curiosities connected to this one-time construction company.
By mid-January, the Sixers dropped the partnership — leaving many to wonder:  What the heck just happened?
WHYY's Avi Wolfman-Arent talked about the Color Star saga with Dan McQuade, a Philly-based editor and co-founder of Defector Media. McQuade is one of the journalists who dug into the case.
Note: The conversation below has been condensed and edited for clarity. Attempts by WHYY to contact Color Star and Red Phoenix Entertainment were unsuccessful.
___
Color Star says it has something to do with the metaverse, which I don't understand. But that doesn't mean it's illegitimate. There are a lot of businesses I don't understand. And we should note here that Color Star is a publicly-traded company on the NASDAQ exchange. So when you started googling things about Color Star, what was the biggest red flag for you?
When I first started looking at the company, I noticed they had just signed on a new CEO five days before. His name is Lucas Capetian. And the press release called him Sir Lucas Capetian, as if he were from the Capetian family in France in the 12th century. Like he was fighting the Plantagenets.
His LinkedIn said he had an executive MBA from Harvard. Harvard does not offer an executive MBA. And most notably, his picture was represented by an avatar that looked like it was from a video game.
Defector Media did a lot of digging on this, as did a Sixers podcast called the Rights to Ricky Sanchez. As recently as 2019 this company was called China Advanced Construction Materials Group. And it claimed to specialize in making concrete. Anything else that was weird in the background of this company?
Two of our staff writers — Chris Thompson and Maitreyi Anantharaman — wrote a very good, long story about the company. Color Star began as a company called TGS Wood Flooring.
[That] turned into China Advanced Construction Materials Group. And [that] turned into Huitao Technology. [The company] sold its concrete business in 2020 and it seemed to shift into the metaverse.
This has happened before. There was a company that used to make Long Island iced tea that somehow became a blockchain company. It changed its name from Long Island Iced Tea Limited to Long Blockchain. So this is not an unprecedented thing. But it all just seems very strange.
A spokesperson for Color Star told Defector the company's main business was its app. When you opened the app you found what?
When you open the app it plays a video. The video has changed over the past couple weeks. Originally it was just nonsense about the metaverse. Then it was soccer player David Villa talking about his career. Then it shifted to a preview of the Color Star metaverse — which looked like the "Money for Nothing" Dire Straits video. [It looked] like Playstation One technology. It was not what I would expect a new product to look like.
Is there any evidence that the Sixers were doing something nefarious here by partnering with Color Star? Is this just a case of negligence? Lack of vetting? Do we know?
I do not know. But it does not seem like the Sixers did anything [nefarious].
The deal was brokered by a company called Red Phoenix Entertainment, which describes itself as bridging American sports and entertainment with emerging markets. This company brought Color Star to the Sixers — I'm guessing — and said, "Hey, they're gonna give you some money."
And no one really looked into it.
The saga — at least from a Philadelphia perspective — ends on January 14. The Rights to Ricky Sanchez podcast reported that the Sixers had ended their relationship with Color Star due to a breach of contract. The Sixers did confirm that to WHYY. Any idea why the Sixers reversed course here?
Right before the Sixers canceled their deal, Color Star did two things.
Someone tweeted at Color Star saying, "Plug Ben Simmons into the metaverse." Ben Simmons is the Sixers All-Star who has not been playing this season. And Color Star responded to the tweet by saying: "Love the idea. Thank you."
The next day they put out a press release that said: "A recently inked deal with the Philadelphia 76ers will see the NBA team's elite professional players enter the Color World themselves, giving the fans the opportunity to interact and shoot hoops with their favorite athletes within the walls of Color World."
Clearly the Sixers' deal with Color Star did not involve the Sixers' players. And you may need to make a different deal for that because the players are in a union. And they have different deals. The team can't just sell their rights and likenesses. So that is my guess as to why the Sixers terminated this partnership.
After all this I am left wondering: Could I go to a sports franchise, say, "Hi, I'm the CEO of AviCorp, I wanna be your partner." And they would just say yes as long as I have enough money?
That's a great name, by the way, AviCorp. You should trademark that. (laughter)
I'll trademark it.
After this, I hope the Sixers would be a little more careful.
This is not the first time something like this has happened. The American Formula One team, Haas, had a partnership with an energy drink company called Rich Energy. The energy drink did not appear to exist. Some European soccer teams have entered into partnerships with very, very dubious companies.
I think of sports companies — because they are so public-facing — as pretty careful and buttoned up. Am I just wrong? Are they totally blind when an easy payday is involved?
I think you have been duped. Sorry to say.
[Sports teams] have this captive market. The Sixers won the NBA title when I was like 4 months old. And I've been waiting for them to do it again ever since. I am going to be a Sixers fan basically no matter what.
They can do a lot of things and basically get away with it because I'm gonna watch the Sixers no matter what.
What I hear you saying is they have a captive audience and they can take risks in trying to monetize that captive audience because it's so loyal.
Maybe they still got some money from Color Star. Maybe this all worked out well for them. Does it really matter that the Sixers were embarrassed here?
But the Sixers talk about caring about the community. They do partnerships with local companies. The partnership with Color Star devalues their Black business partnership that they like to tout.
They have a partnership with Thunder Mug, a coffee shop I like in East Falls. Well that partnership is now diluted because of the Sixers' [partnership with] Color Star.
___
Postscript: Since the interview, there have been further developments in the Color Star saga. The company sent a letter to Defector Media demanding articles about Color Star be removed from the site. But the company did not say what about the articles was defamatory or inaccurate. Meanwhile, a man calling himself Lucas Capetian appeared in an online interview. Afterward, a professional investigator who has been working with the Rights to Ricky Sanchez podcast published a Twitter thread suggesting — among other things — that the man calling himself Lucas Capetian might actually be named Eason Wang.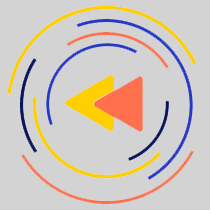 Saturdays just got more interesting.
WHYY is your source for fact-based, in-depth journalism and information. As a nonprofit organization, we rely on financial support from readers like you. Please give today.