Trolley tour celebrates Black women-owned businesses in Philly
Businesses across the country took sizable hits when the pandemic came along, with many hard-hit financially or forced to close.
Prior to COVID-19, Black women were among the fastest-growing entrepreneurs in the U.S., according to Forbes. Roughly 40% of revenue from Black-owned businesses was also generated in sectors most affected by the pandemic.
Jeannine Cook, owner of Harriett's Bookshop in Fishtown, is fighting back.
The bookstore, which opened weeks before the onset of the pandemic, aims to celebrate Black women authors, activists, and artists.
Cook, inspired by a haunted history tour in New Orleans, thought it would be nice to have a tour in Philly infused with sisterly love and affection. To that end, Harriett's is hosting the Sisterhood Sit-In: Trolley Tour, aka "The Culture Crawl."
With the tour, Cook intends to build a network of Black women-owned businesses that protect and serve one another "under the guiding light of Harriet Tubman," said Cook.
The two-hour event will take place every Saturday through March 26, with stops at a range of Black women-owned businesses, including Harriett's, Franny Lou's Porch in East Kensington, Freedom Apothecary in Northern Liberties, Marsh + Mane in Society Hill, and Yowie in Queen Village.
Each stop will showcase what the business does, with an opportunity for shopping as well.
Harriett's Bookshop opened up on Girard Avenue in Fishtown in January 2020. (Courtesy of Jeannine A. Cook)

Jeannine Cook is the owner of Harriett's Bookshop in Fishtown. (Emma Lee/WHYY)

YOWIE on South 4th Street in Philadelphia. (Kimberly Paynter/WHYY)

Franny Lou's Porch in East Kensington. (Facebook/Franny Lou's Porch)

Freedom Apothecary in Northern Liberties. (Facebook/Freedom Apothecary)

Marsh + Mane in Society Hill. (Facebook/Marsh + Mane)
Blew Kind is the founder of Franny Lou's Porch, a cafe that seeks to foster community activism and cultural awareness. Kind says she wants to welcome "more Black and brown, marginalized communities to come into spaces of hope and creativity."
Freedom Apothecary, a non-toxic beauty and wellness space that opened in 2019, offers items ranging from specialized spa treatments to home goods and cosmetics. The pandemic forced them into a 13-month closure, operating online only.
Its cofounder Bonkosi Horn said "drawing any attention, being able to cultivate and push people to support Black women-owned businesses is critical in order for us to survive."
Tour tickets are $50 per person, though there will also be sponsored tickets for those in need.
Those interested may register for the tour online.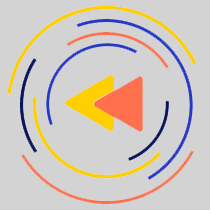 Saturdays just got more interesting.
WHYY is your source for fact-based, in-depth journalism and information. As a nonprofit organization, we rely on financial support from readers like you. Please give today.