Next Exit Shore Guide (week of July 24 – July 30)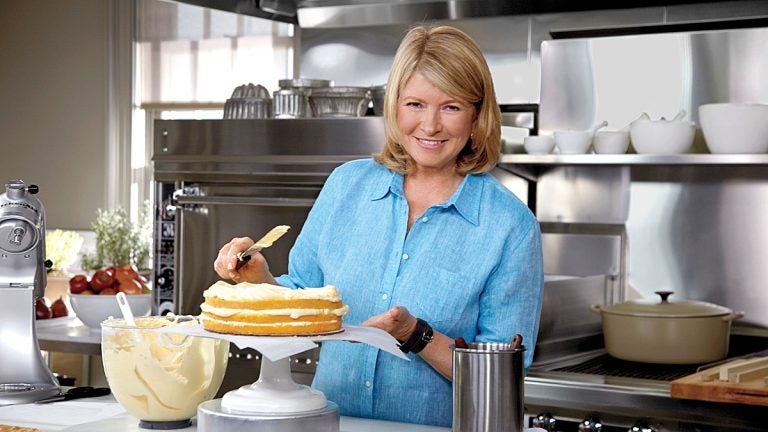 Exotic is not a word that springs to mind when thinking about the Jersey shore. Yet many of its towns rely on more than just local color to attract and entertain. This week's diversions beyond the beach evoke the atmosphere of a foreign land, dish out eclectic cuisine and bring in athletes from around the globe.
Atlantic City
Star chefs will be serving up culinary delights at Atlantic City's sixth annual Food and Wine Festival this weekend.
A rooftop cocktail party at Caesars' (sold out) and a three-course dinner by the sea at Bally's Courtyard kick things off on Friday evening.
Saturday is packed with a variety of themed food happenings. Grand Market is the festival's signature event, with three 3-hour sessions each hosted by a guest chef. The tent village at Bally's Brighton Park offers gourmet food, wines, craft brews and liquors, plus cooking demonstrations by the celebrity chefs.
The three-hour Blues, Blues & BBQ event takes place early Saturday afternoon at Bally's Beach Tent with barbecue vendors a beer garden and live blues music.
Over at Caesars' Beach in the late afternoon is the Burger Bash event with New Jersey native Martha Stewart (b.Jersey City) dishing out tips for best burgers and sides. Stewart his host of the PBS show Martha Bakes, which airs on WHYY-TV Saturdays at 10:30 a.m.
In the evening, Bally's Beach Tent will put on an old fashioned clam bake. The night caps off at Caesars' Beach Tent with a Barefoot Beach Soiree of cocktails and hors d'oeuvres.
Both Saturday and Sunday those looking for an intimate sit-down experience can enjoy the Dining by the Sea three-course breakfast and lunch at Bally's Courtyard. Tickets for individual food events range from $75 to $175. A special package deal ticket to all of the Saturday events cost $250. Friday, July 25, 7 p.m. to 11 p.m.; Saturday, July 26, 10 a.m. to 1 a.m.; Sunday, July 27, 10 a.m. to 2 p.m. – Caesars Atlantic City and Bally's Hotel and Casino, Atlantic City, NJ.
Ocean City
Ocean City will again be awash in light as Night in Venice returns for its 60th consecutive year on Saturday. The boat parade got its start in 1907, but has only been held annually since 1954 when it was revived in celebration of the city's 75th anniversary. This Jersey shore tradition is the highlight of the Ocean City's summer season.
A flotilla of watercraft adorned with lights will be led by Mayor Jay Gillian as the three-mile parade sets sail along the bay from Longport Bridge to Tennessee Ave. The first parade boat will carry Miss Night in Venice and her court, all of whom were chosen by a fundraising drive.
2014's optional theme is "Night at the Oscars".
On shore, hundreds of bay front homes will also be lit up for the night's festivities. Prizes will be awarded to both boats and buildings for categories like most decorated, best lit and most original. This year, a new category has been added – the Happy Dance Challenge. Participants will perform their most creative happy dance to Pharrell William's hit song, "Happy".
Free, but limited, grandstand seating will be available at street ends by the bay from Battersea Rd. to 16th St. and at Tennessee Ave.
Tickets are also available to view the parade from the Bayside Center at 5th and Bay Aves. The price is $7 for adults and $3 for kids 12 years old and under. Attendees are also welcome to bring their own blankets and chairs. There will be children's activities and live music from The Good Tyme Band before the parade gets started. Picnicking is allowed, but alcohol is prohibited.
Parking for the parade is free and so is a shuttle service running between 5 p.m. and 11 p.m. from the Airport parking lot at 25th and Bay Aves., the soccer field at Tennessee Ave., the Community Center at 1735 Simpson Ave. and the Bayside Center. Saturday, July 26, 7:30 p.m. – Ocean City, N.J.
The Wildwoods
Throwing around a Frisbee on the beach is one of those simple, inexpensive summer pleasures. For some, playing catch with a flying disc is competitive and the ultimate sport.
For 22 years, Wildwood has been host to the largest beach Ultimate competition in the world. Ultimate is a disc sport played … It was invented in New Jersey by four Maplewood high schoolers back in 1967. By 1980, the new game had grown into a world-wide phenomenon.
More than 500 national co-ed teams will be participating in the annual event. This year, the Boracay Dragons from the Philippines will also join the tournament as it plays out on the beach in front of the Wildwood Beach Patrol headquarters.
There will be a beer garden with live music from Tela and a movie screening by Discfilms from 4 p.m. to 10 p.m. for registered tournament players aged 21 and up (wristband required). Tournament is free for spectators. Saturday, July 26, 9 a.m. to 6 p.m. and Sunday, July 27, 10 a.m. to 4 p.m. – Beach at Schellenger Ave., Wildwood, N.J.
There is plenty of fun for the little ones this week in the Wildwoods.
Santa Claus will be hanging out on the beach in North Wildwood, handing out candy canes while his helpers provide musical accompaniment. Saturday, July 26, 1 p.m. – Beach between 2nd Avenue Inlet and 26th Ave., North Wildwood, N.J
Ready, set… go! All mobile tots up to age 2 years old can demonstrate their crawling and waddling prowess in the Wildwood Baby Waddle on Tuesday. Babes gone waddle gather on at the grassy circle in front of the Wildwoods Convention Center at 9a.m. for registration and then set off at 10 a.m. Tuesday, July 29, 9 a.m. – Wildwoods Convention Center, Wildwood, N.J.
The following day, children can take part in the 105th Wildwood Baby Parade. Prizes will be awarded for several categories, including cutest boy and girl, best dressed and most original. Registration will be from 5 p.m. to 5:30 p.m. at the Wildwoods Convention Center. The parade will get underway at 6 p.m. and proceed up the boardwalk to 16th St. in North Wildwood. There will be complimentary trolley service for parade participants between parking areas and 16th St. Wednesday, July 30, 5 p.m. (rain date July 31) – Boardwalk, Wildwood, N.J.
More Christmas in July
Beach Haven's Fantasy Island Amusement Park is putting on a theatrical magic show for its Christmas in July Spectacular. "Magic in Toyland" tells the story of puppet maker, Gepetto, as he works for Santa. Other stars of the show are a living rag doll and a colorful cast of Christmas costumed characters. Show times are 7:30 p.m., 8:30 p.m. and 9:30 p.m. On Friday, kids can also get their photo taken with Santa Claus. Thursday, July 24 and Friday, July 25 – 320 7th St., Beach Haven, N.J.
Both Santa and Mrs. Claus will pay a visit to the Cape May Lighthouse on Friday. There will also be a face painter, games, sand art and crafts for the kids. It's free entry to the grounds, but tickets to ascend the lighthouse are $8 for adults, and $3 for children ages three to 12. Friday, July 25, 10 a.m. to 2 p.m. – Cape May Lighthouse,