Several aspects of the Breonna Taylor ruling fail to add up
Former Louisville Police Officer Brett Hankison was charged with three counts of first-degree wanton endangerment in the incident that killed Breonna Taylor.
But no one, including Hankison, has been charged with killing her.
That is not justice, and in my view, there should be no peace.
Hankison faces up to five years in prison on each count of wanton endangerment after he and other officers fired dozens of bullets while executing a no-knock warrant, killing Taylor. But in a case in which a woman lost her life, his bail is only $15,000.
That is not justice, and there should be no peace. None of us should rest until Breonna can rest in peace. None of us should rest until this farce is made right. None of us should rest until the answers make sense, and right now the answers just don't.
It didn't make sense when I watched a judge announce the three counts Hankison faces. The judge gave the initials of the people Hankison allegedly endangered by firing blindly from outside Breanna Taylor's apartment.
I kept waiting for the judge to say that Hankison endangered someone with the initials, "B.T." She never said that.
That means Hankison was not charged with killing Breonna Taylor, and if the judge's words are to be believed, he was not even charged with endangering her. Instead, he was charged with endangering Taylor's neighbors in the apartment complex, and that is not justice. That is a cruel and heartless joke. One that doesn't make sense.
The other officers, Sgt. Jonathan Mattingly, Detective Myles Cosgrove and the detective who sought the warrant, Joshua Jaynes, were put on administrative reassignment after the shooting. However, none of them were charged. I was among the many who wondered why.
But instead of providing clarity in the press conference that followed the announcement of the charges, Kentucky Attorney General Daniel Cameron, the Black conservative Republican who headed the investigation, only muddied the waters.
Cameron, who spoke at the Republican National Convention even as the Breonna Taylor investigation was underway, claimed that six bullets hit Taylor, and that only one of the shots was fatal. He then claimed that because the FBI ballistics lab found that Officer Cosgrove fired the fatal shot and the Kentucky State Police lab's results were inconclusive, there was "reasonable doubt" about who killed Taylor. That doesn't make sense to me, either.
Cameron claimed that when Taylor's boyfriend, a licensed gun owner named Kenneth Walker, fired a single bullet, hitting one of the plainclothes officers who'd burst into the apartment, the officers were justified in returning fire. That justification might not work if the officers came in unannounced on a no-knock warrant, as was widely believed. However, Cameron had an answer for that.
He claimed that the police who burst into Taylor's apartment knocked and announced themselves. But out of a dozen people who were at the apartment complex that night, only one person heard them, Cameron said. When all of this took place at 1 a.m. Sunday, that doesn't make sense, either.
Cameron also refused to reveal the racial makeup of the grand jury, supposedly to protect the safety of jurors in this high-profile case. That makes no sense whatsoever. Revealing people's ethnicity doesn't endanger them, but refusing to do so does help to hide them from public view.
The bottom line is this: After an investigation that dragged on for six months, with investigators having access to the best resources from both the state and federal level, no one has been charged with killing Breonna Taylor. No one has even been identified as her killer.
Some might say that means the system is broken. Unfortunately, in a system that is designed to devalue and disregard the sanctity of Black life, Breonna Taylor's case proves that the system isn't broken. The system is working just fine.
Editor's note: This story has been updated to correct information regarding the ballistic labs' investigation into the gunshot that killed Breonna Taylor.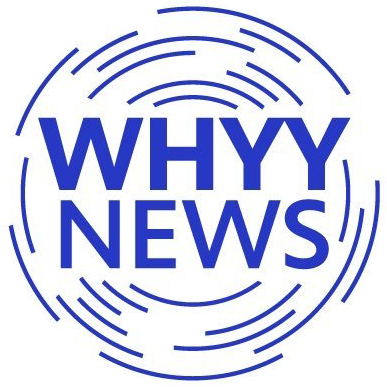 Get daily updates from WHYY News!
WHYY is your source for fact-based, in-depth journalism and information. As a nonprofit organization, we rely on financial support from readers like you. Please give today.