Serving all of Philly's startup community means including more voices at the table
New executive director for Philly Startup Leaders, the networking organization and community resource for Philadelphia's tech-startup community, dives into work.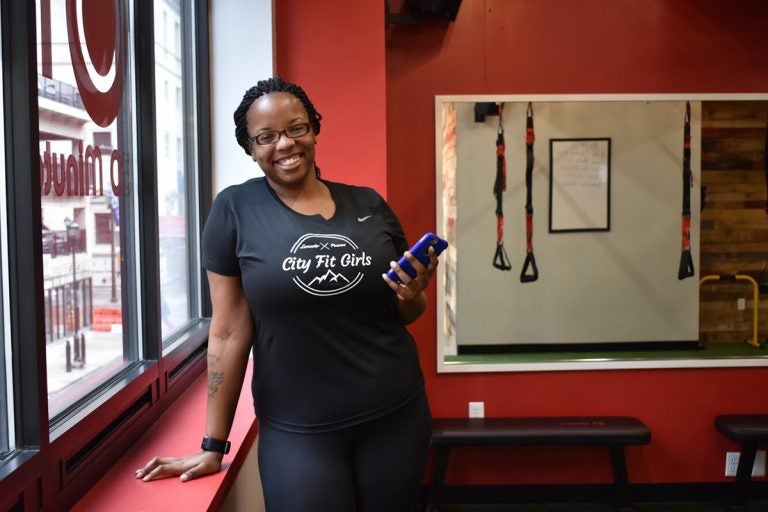 What does a CEO actually do? Why there are so few women at the top? Recently I've gotten a lot out of listening to the "Freakonomics Radio" series "The Secret Life of CEOs" — featuring insights on questions like these and many others from the likes of Facebook's Mark Zuckerberg, Virgin's Richard Branson, PepsiCo's Indra Nooyi and Microsoft's Satya Nadella.
But the big names in that series are just a small sampling. Philadelphia is increasingly becoming a vibrant community of tech companies, entrepreneurs, and investors. I wanted to check in with someone in town who's got her finger on that pulse.
So, I was lucky to grab a few minutes recently with Kiera Smalls, the new executive director for Philly Startup Leaders, the networking organization and community resource for Philadelphia's tech-startup community.
When I spoke to her in her office in the 1776 co-working space on Walnut Street in Center City, it had been exactly one week since her start date. Her hire came on the heels of intense change for PSL. A new board of directors was selected in January, not long after the departure of PSL's former executive director.
Smalls sounded exhilarated, if a bit boggled.
"I've been learning about and talking to a lot of people," she said. "I got so many messages via LinkedIn and social media offering support. I've been intentional to follow up and set time to meet with folks and learn the job."
At age 28, she brings good cred: Formerly at Bike Transit, a local startup that operates bike-sharing systems across the country, Smalls went on to build and maintain a marketing program for the city's first bike-share initiative, Indego. She's a Leadership Philadelphia alum. And most recently she co-founded City Fit Girls, a fitness and wellness community for women of "all ages, backgrounds, and body types," as Smalls put it.
Drawing on her own background, she said there is no single approach to the kind of leadership needed for a startup or for an organization that's already launched and stabilizing.
"For someone starting out, they might have the basic questions of how to grow a customer base, craft their message, get funding," she said. "For someone who has started their company, they may be asking the questions of the legal aspects of this business, who I need to hire, how to make sure I have diversity of perspective. 'What do I need to do to make that happen?' "
For the first leg of the journey, she described the PSL Accelerator program, which works with early-stage startups. "The goal is to teach them tools they need to succeed, including things like measuring success, effective market research methods, customer discovery …," she said. "This leads to an event called PSL Pitches, where they pitch their companies to a room of more than 100 investors."
She was excited about going back even further than startups, using PSL's Start.Stay.Grow. program to reach into the rich field of academic institutions in Phillly for entrepreneurial college students. Their Founder Factory brings together founders, mentors, venture capitalists, CEOs and students for a daylong conference for all Philadelphia startup ecosystem  stakeholders. And, of course, PSL plays a big part in Philly Tech Week.
I was especially intrigued by PSL's Diversity Dinner, an effort to encourage diversity in Philly's tech scene by making sure everyone is literally and figuratively at the table. "It's hard conversations around diversity and equitable representation in the Philly tech community," Smalls said. "What this community does well and what it can improve on."
PSL hosts the dinner in partnership with Mogulette, founded by entrepreneur and Wilco Electronic Systems executive vice president Brigitte Daniel.
I was interested in how they facilitated the dinner, particularly in a national political environment full of examples of how not to have healthy conversations about diversity. Not surprisingly, food and community prove a prize-winning combination for constructive conversation. "We sit around tables and have in-depth, guided discussions and lots of food," Smalls said, laughing. "We talk about how to share experiences of being an underrepresented group in tech.
"My hope would be we continue to keep all entrepreneurs, neighborhoods, ideas in mind," she said, "when we decide who's speaking on a panel, who's being invited to the table or an event.  If we continue to be mindful of the makeup of the tech community and the demographics of the city, people struggling to be heard won't be a problem."
With that in mind, I couldn't resist asking her about Amazon's HQ2. Her laugh told me she'd been asked about it before. "That would be a very exciting win for Philly," Smalls said, "in addition to all our other wins! And again, it's my hope that if and when Amazon comes to Philadelphia we make sure everyone feels the positive impact it could bring."
Smalls is in the business of giving care to businesspeople — and those dreaming to become business leaders — but I also wanted to know how she took care of herself. It's always a point of interest for me, because I might learn something I can use myself.
She said she's up at 5 o'clock every morning for meditation (she uses the Headspace app), reading, maybe some time at the gym. However, in the evening, she's all about letting go of the day. "I can transition into my me-time," she said.  "I don't check emails. I let go of the workday. I may pick up that book again. I journal every night as a way to get the day out, so I can move on. … It's my time to get my thoughts out, then listen to things that are important to me.  The things that are beyond my control — I can put them at bay, then make space for things I'm interesting in learning more about."
WHYY is your source for fact-based, in-depth journalism and information. As a nonprofit organization, we rely on financial support from readers like you. Please give today.