September 13-15: Communities of Choice Lecture | Boxers' Trail 5K & Strawberry Mansion Day | YIP Exploring Graduate Hospital | Schuylkill Soiree | Rally for the Rail Park | Wayne Junction Historic District Tour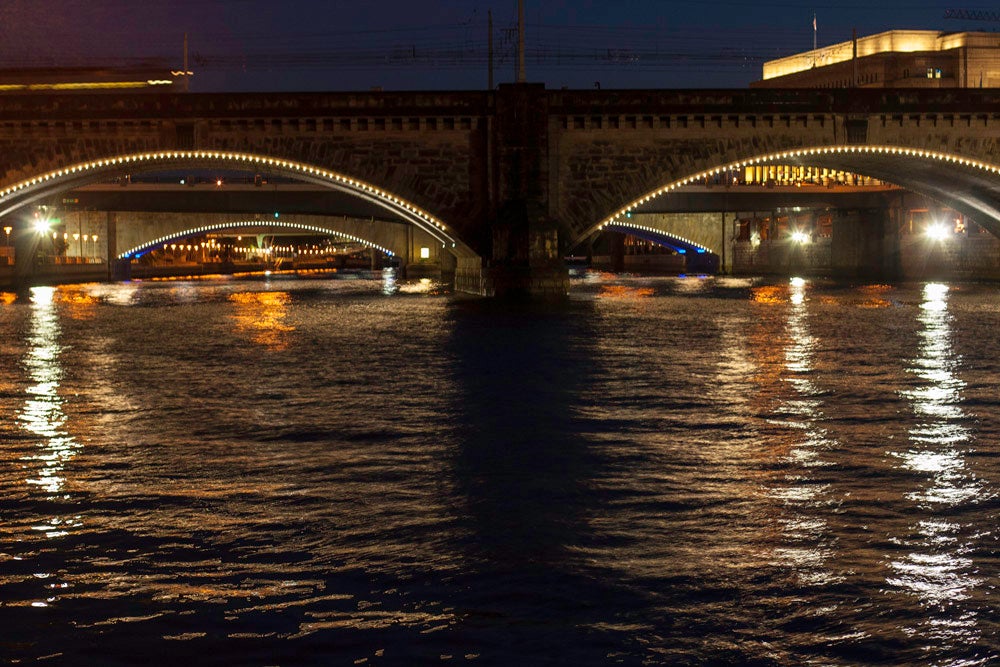 Happy weekend Streeters! Looking for something to do? Here are our suggestions.
Friday, September 13, 12pm – 1pm. Paley Library Lecture Hall, Room 021, 1210 Pollett Walk, Philadelphia. To help usher in a new Community Development program at Temple University, the Department of Community and Regional Planning is hosting a series of lectures this fall. This week's lecture, "Engaging community along the path from affordable housing and commercial development to sustainable development at the Temple rail station," brings Rose V. Gray, director of development at Asociación Puertorriqueños en Marcha (APM). APM was founded by a group of Puerto Rican Vietnam Veterans who returned from the war and found that their community was in need of aid. Today, APM provides a range of services including affordable housing development, public health, substance abuse, child care and the like. Currently, Ms. Gray is managing the development of 53 units of single family housing, a mixed-use Transit Oriented Development (TOD) at the Temple Rail Station, and the development of APM's new headquarters building.
Saturday, September 14, registration starts at 8:30am, Run begins at 9:30am. Mander Recreation Center, N 33rd St. and Diamond St. The Boxers Trail 5k is back for the second year through the wooded trails of East Fairmount Park where Joe Frazier himself trained. Proceeds from the benefit 5k will go to the nearby Mander Recreation Center. Following the run, stick around for Strawberry Mansion Day (10am – 7pm), which will include the annual Strawberry Mansion Idol contest. Registration costs $20 for runners, $15 for walkers and is free for Strawberry Mansion residents. Register in advance online or call (215) 988-9334.
Saturday, September 14, 10:30am – 12:30pm. Royal Theater, South side of South Street between 15th and 16th streets. It's called many names–Graduate Hospital, South of South, and Southwest Center City. Join YIP, the AIA/Young Architects Forum, and Andrew Dalzell, the Executive Director of the South of South Neighborhood Association (SOSNA), for a tour of the Grad Hospital neighborhood. This insiders tour will cover everything from restaurants, bars and shops to parks, churches, historic sites and the gems hidden around South Street West. The first 25 people to sign up get a free Neighborhood Guide and Graduate Hospital notebook courtesy of the Greater Philadelphia Tourism and Marketing Company (GPTMC). Cost: $6.
Saturday, September 14, 6pm – 9pm. Schuylkill Banks, just north of the Walnut Street Bridge. Join the Friends of Schuylkill Bank (FOSB) on Saturday night for the Schuylkill Soiree, featuring tons of food and drinks, including hot dogs from Dapper Dog, arepas from Delicias, treats from Pure Sweets, Leinenkugel beer, wine and non-alcoholic beverages. Music will keep people moving as the festivities continue along the banks for the Schuylkill. The night will include lawn games and other activities too. Proceeds from the event will go toward maintenance and operations on Schuylkill Banks. This is a rain or shine event. Cost varies from $55 to $250. Use discount code "PlanPhilly". Children 12 and under are free.
Saturday, September 14, 5pm – 11pm. Noble Street, adjacent to the Viaduct Spur, 1200 Noble Street. Want a preview of the future Reading Viaduct Rail Park? The Callowhill Neighborhood Association and Friends of the Rail Park invite guests to spend an evening dining and enjoying live entertainment alongside the Viaduct. The quarter-mile portion of rail that runs from Broad Street at Noble and rises up into an elevated Viaduct, extending to Callowhill Street is slated for construction in 2014. As night falls, the event will turn into an after party for more friends to attend and will draw Philly's favorite food trucks. All proceeds from ticket sales, beer, wine and silkscreened t-shirts will go toward the first phase of the Viaduct project. Cost: Sunset dinner and after party $30 in advance, $35 at the door. After party for friends $10 in advance, $15 at the door.
Sundaty, September 15, 1pm – 3pm. Wayne Junction Station, 4494 Germantown Avenue near Windrim Avenue. Historic preservation consultant Kim Broadbent, who co-authored the nomination of the Wayne Junction industrial district to the National Register of Historic Places in 2011, will lead a walking tour of the historic industrial district. The tour will circle four blocks, which were once manufacturing hubs supported by the easy access to rail. Today a number of the original manufacturing centers have been repurposed, and the Gothic Revival Wayne Junction Train Station is undergoing extensive restoration by SEPTA. Tour is free, but reservations are requested. Contact anitamckelvery@mac.com.
Enjoy!
WHYY is your source for fact-based, in-depth journalism and information. As a nonprofit organization, we rely on financial support from readers like you. Please give today.