SEPTA to pick Massachusetts-based company to build bilevel railcars over Hyundai Rotem in South Philly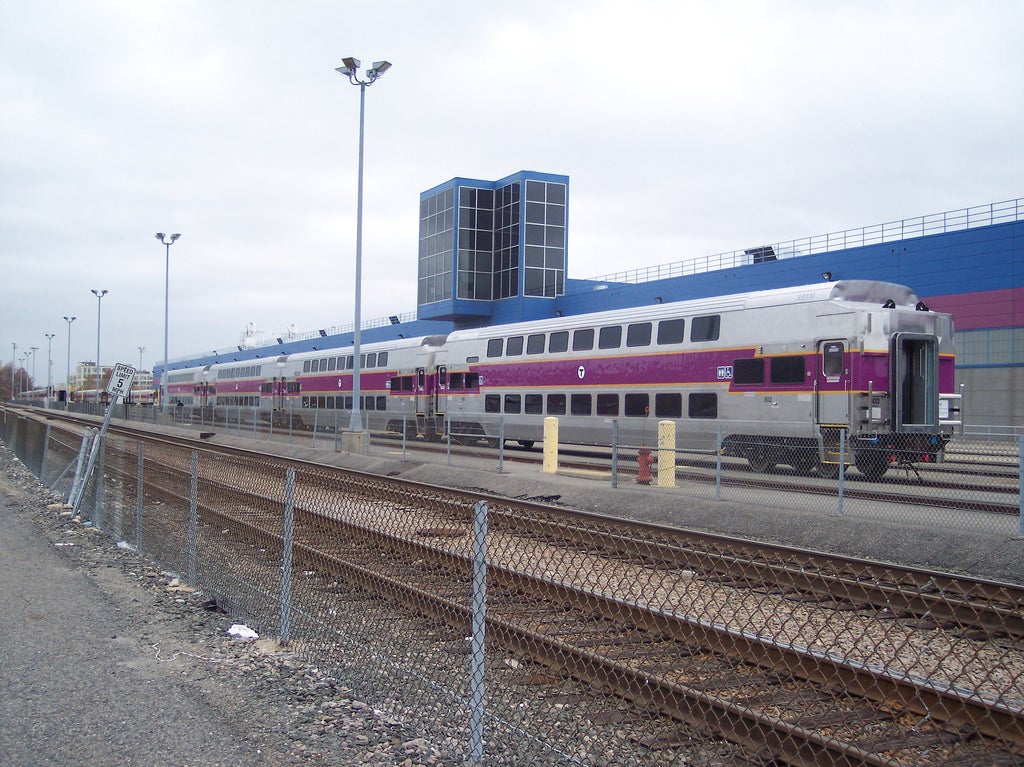 At its meeting next week, SEPTA's board is expected to award CRRC MA Corporation a $137.5 million contract to build 45 bilevel railcars for Regional Rail. SEPTA picked the Chinese-owned company with a factory in Springfield, Mass., over bids from South Korea's Hyundai Rotem, which has a manufacturing plant in South Philadelphia, and Bombardier, a Canadian company with plants near Pittsburgh and Plattsburgh, N.Y.
Delivery of the cars would begin in October 2019. SEPTA will also hold an option for an additional 10 rail cars for another $23.5 million.
The decision against keeping the work local angered representatives from SEPTA's largest union, Transport Workers Union Local 234, which also represents workers at Hyundai Rotem's South Philadelphia facility. "Our intelligence forces us to believe that the technical evaluation on CRRC was terrible and thus should be out of SEPTA's selection," said Joe Coccio, treasurer for Local 234. "SEPTA is taking huge risks for only price and considering that CRRC has never [built] Federal Railroad Administration (FRA) compliant commuter rail coaches."
SEPTA defended its decision. "A thorough technical review was completed for all proposals by SEPTA vehicle engineers. CRRC MA is a subsidiary of the largest railcar manufacturer in the world," SEPTA spokesman Andrew Busch replied in an e-mail. "The manufacturer is fully cognizant of the additional requirements building rail vehicles for the U.S. market, and during pre-award discussions was again made aware of the unique and additional regulations and standards that apply."
Both CRRC and Hyundai Rotem received grades of "Acceptable" on the technical merits of their bids. Bombardier's bid was rated "Very Good". According to SEPTA's Request for Proposals for this project, SEPTA picked the proposal it deemed to be the "best value" taking into consideration both price and technical score.*
The SEPTA bilevel railcars would be the company's first bilevel train contract in the United States, and the first time it would manufacture cars for commuter rail, which falls under FRA regulations.
CRRC submitted the lowest bid out of the three companies. Bombardier bid $171.5 million for the 45 railcars, and Hyundai Rotem bid $184.7 million. Both priced the option for ten more cars higher than CRRC as well. In its 2017 capital budget, SEPTA earmarked $153 million for the new multi-level cars.
Over the last few years, SEPTA has been overhauling its locomotives for some regional rail lines, and the new engines will be powerful enough to pull the bigger, heavier multi-level coach cars. The bilevel cars will help ease crowding on some of SEPTA's busiest Regional Rail lines. The bilevel cars each should hold around 130 seats; Silverliner Vs have 105 seats. The lower level of multi-level cars will be wheelchair accessible.
Construction of the new multi-level railcars will comply with the Buy America Act, which requires domestic sources for at least 60 percent transit-related procurement's parts, labor and fabrication.
CRRC MA is the U.S. arm of Chinese train manufacturer CSR Sifang, which only recently entered the American transit market. CRRC won its first American contract in 2014, a $566 million deal with the Massachusetts Bay Transportation Authority (MBTA) for 284 subway cars. As part of that deal, CRRC agreed to build a $95 million manufacturing plant in Springfield; that facility is set to open this year, and the first cars are scheduled for 2018. CRRC also won a $1.3 billion contract last spring to build 846 rails cars, which will be assembled at a Chicago facility for the Chicago Transit Authority. As in Philadelphia, CRRC dramatically underbid their competition in those cities: $226 million lower than Bombardier in Chicago, and $154 million lower than Hyundai Rotem in Boston.
Hyundai Rotem built the local manufacturing facility as part of its ultimately successful, $274 million bid to build 120 Silverliner V rail cars for SEPTA Regional Rail. Hyundai Rotem delivered the final Silverliners to SEPTA in 2013, more than three years late. Over the summer, SEPTA discovered cracks in the equalizer bars on 115 of those rail cars, crippling the Regional Rail fleet and leading to months of reduced service. The fallout from the defect delayed the consideration and award of the multilevel bid.
CSR Sifang hasn't been without it's own quality-control problems, though. Cracks were discovered on recently delivered trains in Singapore last year.
Hyundai-Rotem has built bilevel cars at its South Philadelphia plant for the Massachusetts Bay Transit Authority. The 75 cars arrived in Boston more than two years late and, once delivered, immediately suffered through a series of mechanical and software failures.
Last year, SEPTA awarded Hyundai-Rotem a $6.28 million contract to rehabilitate 11 railcars originally built by Bombardier. That worked followed the overhaul of 22 other rail cars, which Hyundai Rotem performed without charge to cover the $13 million in late fees accrued from the delayed delivery of the Silverliner V contract.
Nothing is set in stone until SEPTA's board votes. Usually, the board accepts the staff's recommendations, but not always.The last time SEPTA's board went against management's pick was in 2004, when it gave Hyundai Rotem the Silverliner contract.
*CORRECTION: This sentence was originally: "By law, SEPTA has to award the contract to the lowest responsive, responsible bid." That was incorrect. SEPTA's RFP for the rail cars states: "Neither price/cost nor technical expertise shall be the sole determining factor. Accordingly, SEPTA may not necessarily make an award to the Proposer with the highest technical rating not award to the Proposer with the lowest Price Proposal, if doing so would not be in the overall best interests of SEPTA, taking all of the factors into account…. The BAFO [Best and Final Offer] (including Option) will be evaluated by SEPTA baesd upon which BAFO represents the 'best value' to SEPTA by providing a combination of both price/cost and technical evaluation factors which SEPTA determines is in the best interests of, and the most advanteous to SEPTA."
WHYY is your source for fact-based, in-depth journalism and information. As a nonprofit organization, we rely on financial support from readers like you. Please give today.