SEPTA Key rollout so capricious, complicated and slow, even the transit authority's spokesman left confused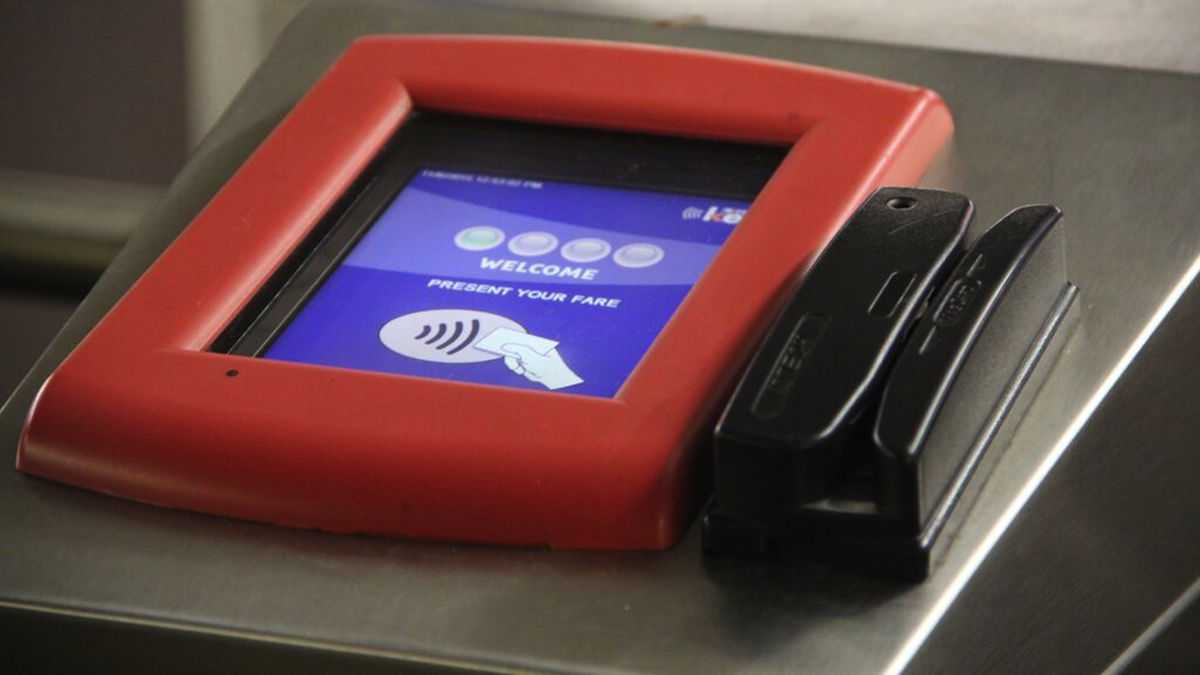 Yesterday, PlanPhilly reported on SEPTA Key's latest incremental update, saying that riders could pick up a card without also purchasing a weekly or monthly Transpass at SEPTA's headquarters at 1234 Market Street.
That was wrong. Riders who want to get a new SEPTA Key Card, and load it with just money on token-replacing "Travel Wallet" cash account can only do so at 69th Street Station.
PlanPhilly deeply regrets the error. But it wasn't our fault.
I emailed SEPTA spokesman Andrew Busch after seeing SEPTA's press release announcing the latest SEPTA Key expansion, asking for clarification.
Busch called PlanPhilly back and confirmed that riders could pick up a new SEPTA Key card at 1234 Market Street without a Transpass starting Thursday.
On Thursday, my attempt to do so ended ignominiously. A kindly SEPTA sales office employee could not be prevailed upon to fulfill my request (or my Travel Wallet). The Key kiosks at 1234 Market Street also would not allow for a Transpass-less SEPTA Key purchase. In the few minutes I was there, two others tried to pick up SEPTA Key Cards sans Transpass and were also rebuffed.
I tried to get a new SEPTA Key today, having lost the one I obtained during the initial June debut of the new payment technology. Per SEPTA's instructions, I registered the card online, a step that should ensure that any funds or passes on a lost, damaged or stolen card can be restored on its replacement.
The card replacement feature has not yet been activated, though, so I needed to go in person to get a new SEPTA Key card. And, as someone who mainly commutes via bicycle, I did not want to purchase another weekly pass first.
Busch apologized for the miscommunication, blaming himself for the confusion. "That was my mistake," he told PlanPhilly.
"We're adding these additional functions at 69th Street Station, including the Travel Wallet," said Busch. "The idea is to have everything mimicked at 1234 Market Street. That's still the case, but it will take us until Tuesday, Februrary 21st… my mistake was that it'd be ready today."
Until Thursday, 1234 Market Street was where SEPTA debuted each new feature on SEPTA Key. Going forward, Busch said, 1234 Market will return to its position at the vanguard of the implementation. "But we wanted to get this [Travel Wallet update] started at 69th Street and needed another week and a half to get 1234 Market ready for the rollout as well," said Busch. As of 4 p.m., SEPTA sold 65 new SEPTA Key cards at 69th Street Station, 48 of which were loaded using Travel Wallet funds.
SEPTA has consistently defended Key's slow implementation by saying they want to limit the impact of any bugs that might turn up as they rollout new features.
This conservative approach, however, seems to be confusing both users and staffers.
SEPTA will activate SEPTA Key kiosks at other stations in the coming weeks, but those vending machines will require passengers to purchase a weekly or monthly pass in order to obtain a new SEPTA Key
WHYY is your source for fact-based, in-depth journalism and information. As a nonprofit organization, we rely on financial support from readers like you. Please give today.