SEPTA facing $63M capital budget shortfall over motorists' lawsuit
SEPTA is bracing for a possible $63 million shortfall in 2019, pending the outcome of a contentious lawsuit filed in federal court by two motorists' groups.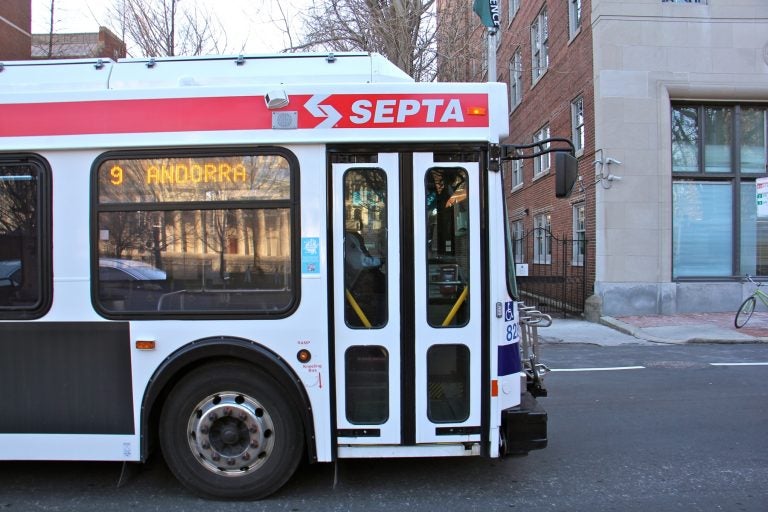 This article originally appeared on PlanPhilly.
—
SEPTA is bracing for a possible $63 million shortfall in its capital budget in 2019, pending the outcome of a contentious lawsuit filed in federal court by two motorists' groups.
The lawsuit imperils funding set aside by Act 44, 2007 legislation that diverts some $450 million in toll revenues from the debt-ridden Pa. Turnpike Authority to the Pa. Department of Transportation to support multimodal projects. A 2014 earmark began diverting most of this funding to mass transit providers, like SEPTA.
The suit, filed by a truckers lobby and a driver's association, asserts these transfers are illegal and seeks to refund nearly $6 billion in Act 44 payments to transit agencies since the bill took effect.
The case is now winding through the courts with no clear resolution on the horizon. But if a judge rules in favor of the motorists' groups, the $1.4 billion transit agency will have to find another source of cash to replace the $63 million annual PennDOT subsidy — or more likely, put some big-ticket plans on hold.
It's a threat SEPTA is taking seriously.
Act 44 dollars primarily fund SEPTA's $750 million capital budget — which pays for construction projects, vehicle acquisition, and maintenance projects — and currently faces a $4.6 billion backlog of capital improvement projects.
The agency is now "looking at the possibility of deferring some capital improvement projects" that are scheduled to begin in 2019, SEPTA spokesman Andrew Busch said.
Although SEPTA had already been planning for a drop in revenue due to declining ridership, Busch emphasized that, for now, these are only contingency plans.
"SEPTA continues working with our funding partners at PennDOT and the Pennsylvania Turnpike Commission, and we remain confident in a favorable outcome to the lawsuit."
Busch declined to comment on specific projects that could be imperiled, saying they would be selected later in the month.
City officials agree the lawsuit presents a risk.
"We share SEPTA's concern about the potential impact of the litigation and are watching the case closely," said Mike Dunn, a spokesman for Mayor Jim Kenney. "The city is committed to working with SEPTA on all funding issues."
Two organizations, the Owner Operator Independent Drivers Association Inc. — a truckers lobby — and the National Motorists Association, sued the state in March, holding that it was illegal for Turnpike revenues to be spent on anything other than highway maintenance.
Automotive groups across the U.S. have tied similar funding diversions to rising tolls. The legal battle in Pa. mimics a similar suit filed in 2013 by truckers' groups in New York state over toll revenues diverted to fund improvements along the Erie Canal. That legal effort was initially successful but was thrown out on appeal last year.
SEPTA is just one of many transit providers across the state that could be impacted by this suit. The Port Authority of Allegheny County, which provides transit service in the Pittsburgh metro area, announced in November that it would idle 44 capital projects because the Turnpike had begun withholding quarterly payments to transit providers over the suit.
And, regardless of the outcome of this suit, Act 44 payments are currently scheduled to be reduced to just $50 million statewide by 2023. The legislation had initially banked on an increase in revenue from the installation of toll plazas on I-80, in Northern Pa., which never materialized.
WHYY is your source for fact-based, in-depth journalism and information. As a nonprofit organization, we rely on financial support from readers like you. Please give today.