SEPTA and transit union remain far apart on major issues, daily negotiations to avert a strike begin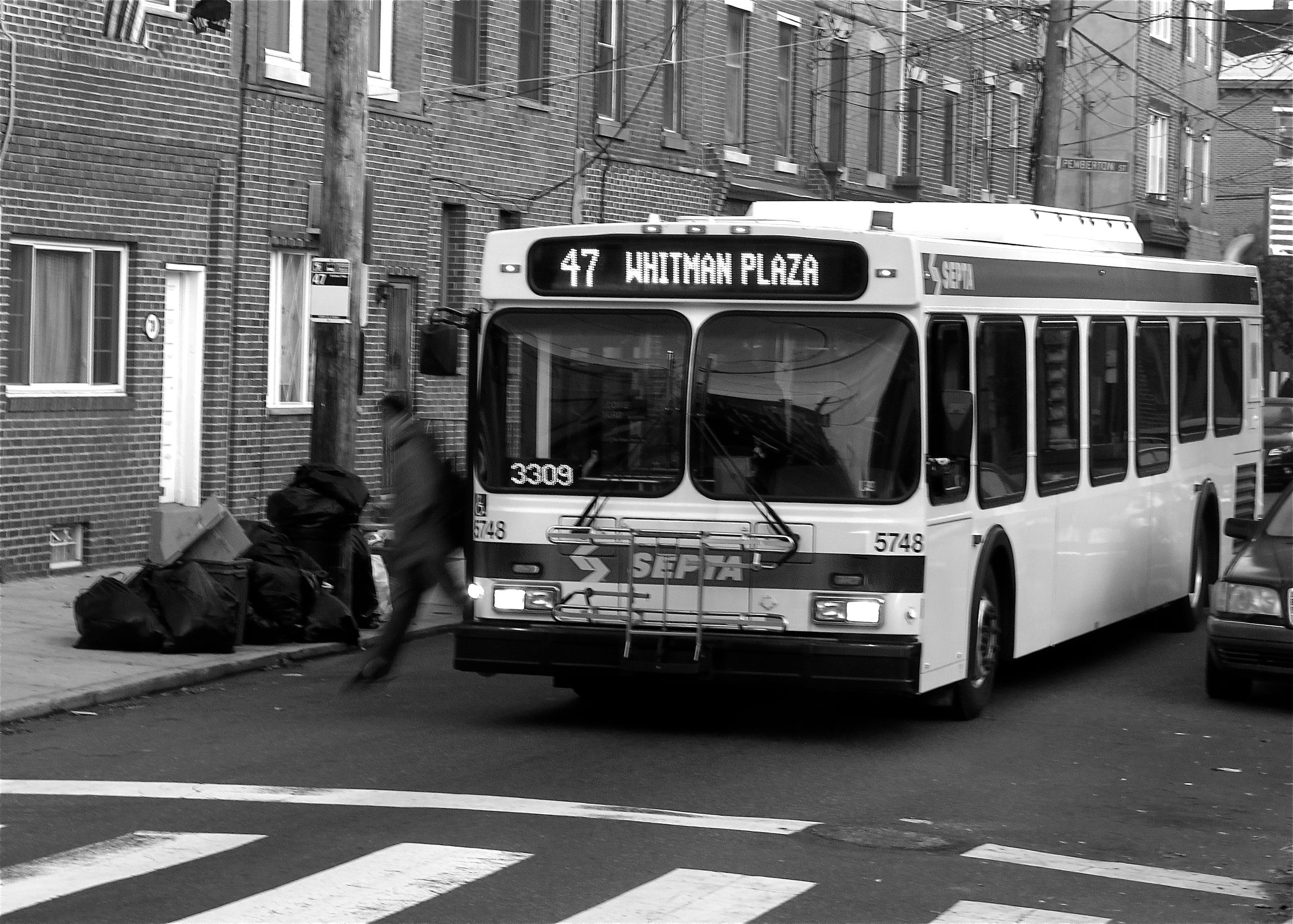 SEPTA's labor contract with its largest union expires at midnight on October 31st—Halloween— and if Transport Workers Union (TWU) Local 234 doesn't get a new deal by then, November 1st will look a lot scarier to commuters than anything they might have seen the night before.
"When we talk about 12:01 [A.M.], 11/1, we will be on strike if we don't get a contract," says Willie Brown, president of TWU Local 234, which represents the 5,185 operators and maintenance crews that keep SEPTA's buses, trolleys and subways moving.
As of Monday, union and management officials plan to meet daily to negotiate a deal.
Brown swears that the transit union will walk off—and stay off—the job until they have a deal in place. "Once we're on strike, we're on strike," says Brown. "There will be no going out on strike and then coming back to work."
Brown says his union won't accept another limited extension that fails to tackle the big issues left unaddressed in 2014: Pension reform, health care plans, and a number of non-economic issues.
ON PENSIONS: SEPTA'S PENSIVE, UNION'S PEEVED
On pensions, TWU say they just want the same benefit calculation formula as SEPTA managers get. Currently, union employees pay 3.5 percent of their paycheck into the pension fund. The monthly retirement benefit is a simple calculation based on how much they make (up to $50,000), how long they've worked (up to 30 years), and a "multiplier" set at 2 percent.
The management pension works the same way, only there's no cap on earnings used to calculate retirement benefits. So, while a union worker pays 3.5 percent on her full paycheck, her monthly pension payment maxes out at $2,500. Meanwhile, a SEPTA manager with 30 years on the job who made $100,000 pays $3,500 into the fund, and would calculate his pension on the full $100,000—not $50,000—netting him a $5,000 per month pension.
TWU wants to set the cap equal to the annual wages for a "Technician," the highest union pay grade. Currently, that's about $70,000 a year before overtime. Increasing the cap from $50,000 to $70,000 would mean $1,000 more a month for a retiree with 30 years at SEPTA. The average base salary of a transit union employee with four or more years of experience is $59,340 before overtime.
SEPTA made cuts to its management pensions last fall, reducing the length of time managers could keep SEPTA health insurance after retirement, excluding overtime from pension payment calculations, and increasing employee contributions by 1 percent, to 3.5 percent of salary. SEPTA said that the changes would save $183 million. Union officials dispute SEPTA's figures, saying management also increased its pension multiplier at the same time. SEPTA has around 1,700 management employees.
SEPTA press officials declined to provide pension fund figures—or comment on any specifics for this story—saying that the authority would not negotiate through the press. Last November, Jason Laughlin reported that SEPTA paid around $90 million a year into the pension, which had $1.1 billion in assets, enough to meet around 60 percent of its obligations.
For comparison, the City of Philadelphia has around $5.9 billion in assets to cover the $11 billion in liabilities in its pension fund, which had its bond rating downgraded earlier this month.
According to a TWU newsletter published Monday, SEPTA has made no concessions on this issue: "SEPTA is offering nothing, nada, zero in pension improvements… even though they recently increased their own pensions by over $600 per month, on average."
HURT FEELINGS OVER HEALTHCARE DEALINGS
According to TWU, SEPTA is seeking to swap out the current union healthcare plan for one that would force employees to pay more to maintain the same coverage they currently receive.
TWU employees currently pay 1 percent of their salaries if they elect to use SEPTA's health care plan.* Under SEPTA's proposal, employees would need to pay an additional $352 per month to maintain that level of coverage, according to TWU's newsletter. Prescription co-pays would also increase under the proposal.
According to Brown, SEPTA has pointed to the Affordable Care Act to justify the proposal, saying that the current healthcare plan will trigger the "Cadillac Tax" under President Obama's signature healthcare form, which would impose a 40 percent excise tax on expensive employer-offered healthcare plans. Originally set to begin in 2018, Congress pushed back the tax's start day to 2020.
The union is refusing to give up health care benefits now for a tax that might be imposed later. "What we're not gonna do is… a contract on the guestimation of what federal health care is gonna look like [which might] never take place," says Brown. "We've given up wages to get a better health care plan."
Brown also notes that both Presidential candidates support changes—to wildly varying degrees—to the ACA. In large part because of the likelihood of significant changes to the federal health care landscape, Brown says he's open to negotiating a shorter contract.
WAGE WAR, AND THERE'S MORE TO LIFE THAN MONEY
According to TWU's newsletter, SEPTA is currently proposing a 5-year contract with a 5.5 percent wage increase over the course of the term. In the 2014 labor contract, TWU members got a 5 percent increase over two years.
According to Brown, the union will consider wage increases in light of other proposals, setting the stage for a deal that trades off higher wages for better benefits (or vice versa).
TWU opened negotiations with SEPTA over the summer by providing a list of 90 demands. According to Brown, the union isn't looking to win concessions on all 90, or even a given percentage, saying some are merely different options to address some major issues.
Brown points to driver fatigue as an issue that the union and management should be able to find some agreement on. Driver mistakes can sometimes be fatal. When buses hit others, driver fatigue is often to blame, says Brown.
Under current rules, employees can be called for up to 14-hour shifts with a minimum of 9 hours between shifts. After factoring in travel, dinner and downtime, that can lead to just 5 hours sleep, says Brown. "Why would you want a person fatigued that way out on the street?"
More experienced drivers get assigned to specific "runs" — a regular number of loops on the same routes. But newer employees do more fill-in work, which can lead to the same employee covering a night shift one day and a day shift the next, says Brown. The irregularity of the shifts makes it difficult to fall into a regular sleep pattern, says Brown, who wants employees to get assigned to just daytime or nighttime shifts.
Brown also says that drivers do not get enough time to use the bathroom between routes. "Something everybody else takes for granted, we don't have," says Brown, who would like the break times increased from 5 minutes to 10 minutes. Longer breaks would require significant changes to transit schedules.
"If you give me a reasonable time to go to the bathroom, they say they have to put more vehicles on the street, [and] that costs more money," says Brown, referring to SEPTA management.
"Everything is about money to them. It's not that they look at you like a human being—it's all about money."
STRIKE POLITICS
For Democrats counting on a huge turnout among Philadelphia's blue voters to make up for most of Pennsylvania's red leanings on November 8th, a SEPTA strike could prove damaging.
A transit strike's impact on voting isn't clear: turnout was actually up slightly in 2009, the last time Brown's union picketed on an Election Day. But the District Attorney's race topped the ballot that year—the first in decades without Lynn Abraham on the ballot—making it difficult to draw comparisons. In 2009, 120,000 Philadelphians voted. This year, Hillary Clinton alone hopes to get four times that number.
TWU threatened another Election Day strike five years later, when Democratic challenger Tom Wolf would unseat incumbent Governor Tom Corbett. At the time, the Philadelphia Inquirer reported unnamed sources close to Brown describing that threat as "just for leverage," and that Brown would not have imperiled Wolf's chances with a strike.
For his part, Brown swears state and national politics don't matter to him: The only voters he cares about in this fight are the Local 234 members who re-elected him as President and authorized a strike.
Election Day is a full seven days after a strike might begin. That's longer than TWU's last strike in 2009 (six days) and equal to the one before that in 2005 (seven days). Prior to then, the parties managed to settle on new contracts without resorting to picketing. But in 1998, TWU struck for 40 days, and in 1995 they walked for two weeks. Since 1975, the union and SEPTA have managed to avoid a strike just seven times they went to collective bargaining out of 18 total contract negotiations. When they did strike, TWU stayed off the job for an average of 26 days.
*CORRECTION: This sentence incorrectly said that TWU employees contributed 3 percent of salary for health care, relying on an union publication for that figure. The correct contribution amount is 1 percent.
WHYY is your source for fact-based, in-depth journalism and information. As a nonprofit organization, we rely on financial support from readers like you. Please give today.