Rope bridge to add adventure to Philadelphia Flower Show
The annual Philadelphia Flower Show opening March 2 will highlight the beauty and science of water.
Water is a fundamental part of life on Earth, and it's also an attractive garden feature. It is mesmerizing, inspiring, calming; it is the lifeblood of urban cities, commerce, and life itself.
The beauty and science of water is the theme of this year's Philadelphia Flower Show, beginning March 2 at the Pennsylvania Convention Center.
The centerpiece will be a 25-foot cascading waterfall, laden with thousands of tropical flowers and — for the adventurous — a suspended rope bridge through a rainforest canopy.
"Lot of exhibitors are doing formal gardens with really big fountains. Some are doing waterfalls," said Sam Lemheney, the chief of shows and events with the Pennsylvania Horticultural Society. "We're also talking about gardens with lack of water. Stoney Bank Nursery and Bank of America are doing an exhibit around xeriscaping, with plants that don't require a lot of water."
There will also be an exhibition called "Windows on the Waterfront," with demonstrations of water management along the Delaware River. A one-day Water Summit will feature a TEDx-style symposium of 15 speakers presenting innovative ideas for cleaning lakes, rivers, and watersheds.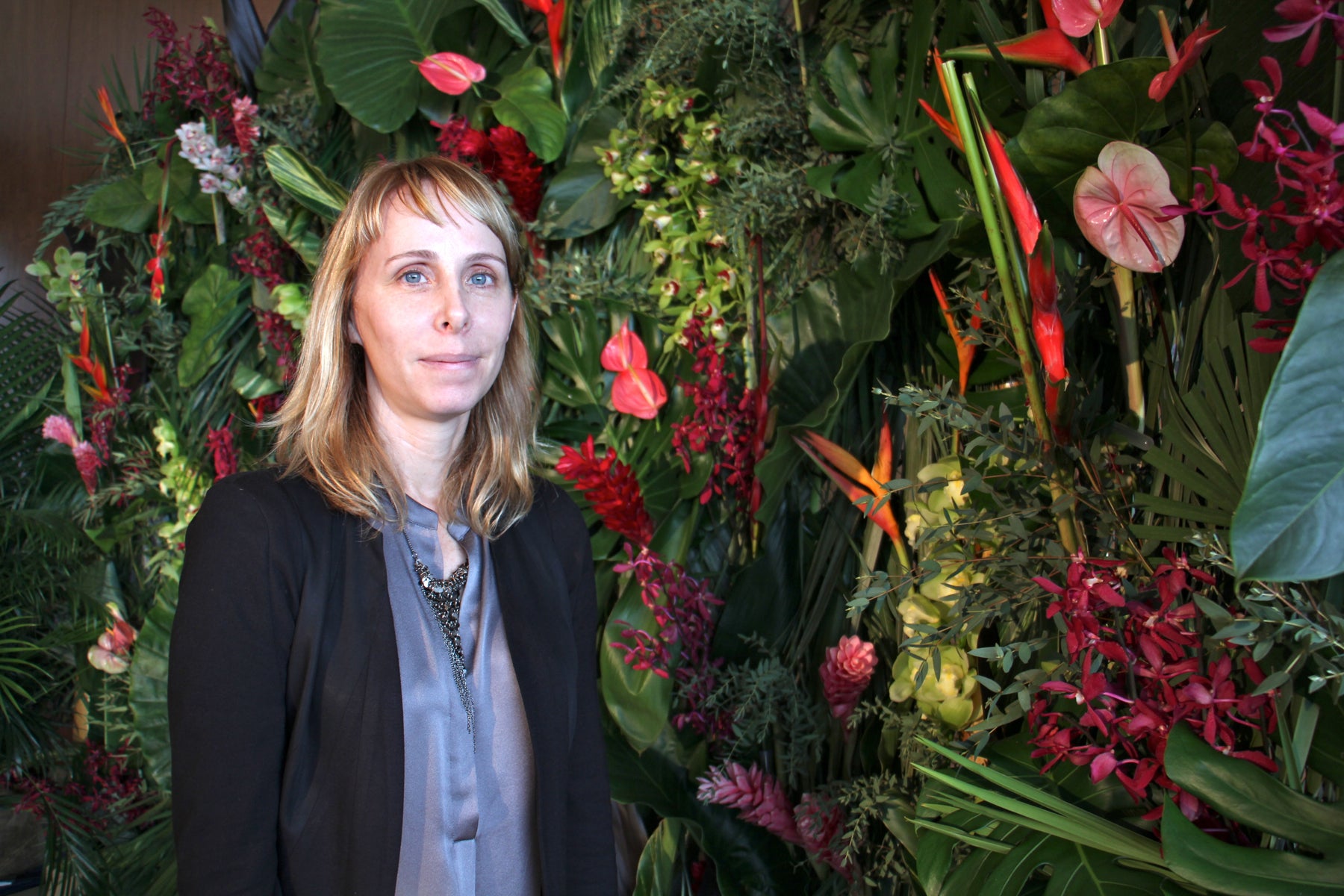 "The Delaware River watershed is really a success story in the making. We're a lot better off than we were 10 years ago, even 100 years ago," said Victoria Prizzia, a natural science exhibition designer who is directing the summit for PHS.
She is bringing in people including Patricia Johanson, an environmental artist who designs public spaces with an eye for water and wildlife conservation. One of the keynote speakers for the Water Summer is astronaut Mary Ellen Weber, who will explain NASA's interest in and techniques for discovering evidence of water on other planets.
"We want them to be wowed, but we want them to leave the show thinking or learning something they might not have known before, and they can do some things in their own home, their own garden, to protect the drinking water," said Lemheney.
Many of the familiar attractions will be back this year, including the butterfly room and a make-and-take crafting station. A new attraction called The Backyard will be introduced, showing ideas for outdoor living. There, the Pennsylvania Horticultural Society will showcase its year-round, ongoing urban ecological management programs such as Rain Check, Tree Tenders, and City Harvest.
WHYY is your source for fact-based, in-depth journalism and information. As a nonprofit organization, we rely on financial support from readers like you. Please give today.