Rip current risk high Monday; threat continues during the week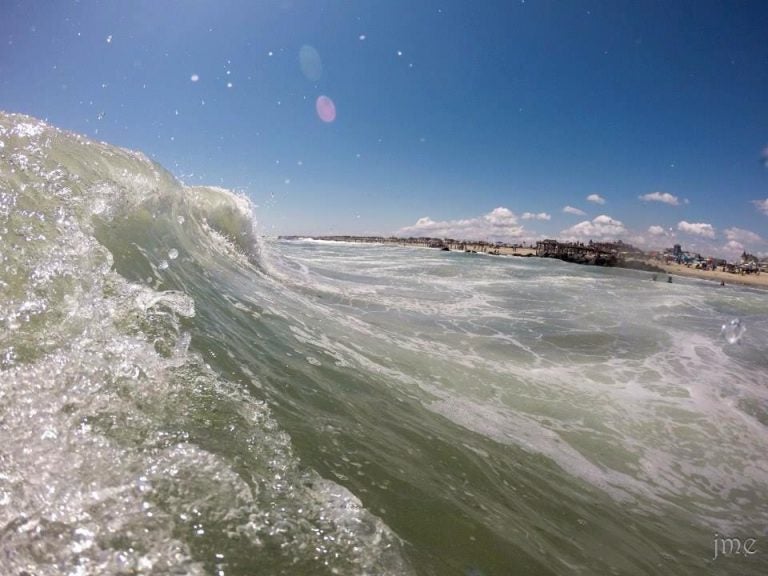 The threat of rip current development is high Monday, according to the National Weather Service.
"High surf and large swells will produce dangerous pounding surf and rip currents at the beaches. These rip currents will be life threatening to anyone who enters the surf," the latest NWS Surf Zone Forecast advises. "Anyone visiting the beaches should stay out of the surf."
Rip currents are powerful channels of water flowing quickly away from the shore, often occurring in low spots or breaks in the sandbar and in the vicinity of structures such as groins, jetties, and piers.
The rough surf is due to the continuing onshore flow and Monday's new moon, according to a NWS Forecast Discussion.
"Then long period swells associated with Tropical Storm Cristobal later in the week should keep an elevated risk of rip currents," the service advises.
Tropical Storm Cristobal is expected to stay well off the coast.
On Sunday, numerous beaches restricted swimming due to rough surf, including Harvey Cedars and Island Beach State Park.
"Heed the advice of lifeguards and the beach patrol. Pay attention to flags and posted signs," forecasters warn.