Research in Pa. could inform future hemp production in Mid-Atlantic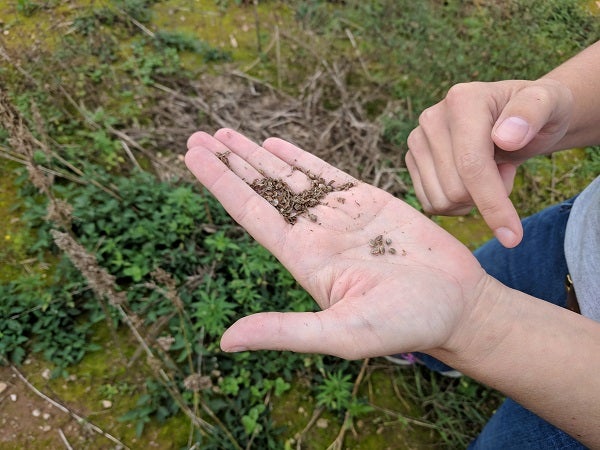 Farmers and researchers in 23 Pennsylvania counties have been studying industrial hemp in trial crops this year.
The former cash crop could see a resurgence if a U.S. Senate version of the federal Farm Bill is passed later this year. The legislation contains a provision to remove hemp from the controlled substances list, where it's been lumped in with marijuana since the 1930s.
Industrial hemp can be grown for a number of uses: seeds for food, fiber for clothing or building material, and cannabidiol oil for health products.
Researchers at Penn State's Southeast Agricultural Research and Extension Center in Lancaster County have been looking at what varieties of the plant  are best for seed production, and the best factors for growing those varieties.
Results of research there can apply to the entire Mid-Atlantic region.
"It's a good reason to have a research farm right here in Lancaster County, because the work that we do then can be used by farmers in New York and Ohio, Virginia, Maryland, Delaware," director Alyssa Collins said.
Researchers found the plants benefitted from planting dates earlier in the summer and from nitrogen fertilizer. Taller varieties of hemp seem to be more weed-resistant.
Collins said she believes hemp can be planted after crops such as wheat and barley are harvested, giving farmers more opportunities to make a profit from their fields.
She said they hope to continue the research next year, to confirm the results and to start exploring engineering challenges the crop presents.
"We would like to look at different ways of harvesting," Collins said. "And can we develop equipment that's better at harvesting? And from there, how do we process it?"
When hemp was prevalent in the commonwealth over 80 years ago, it was harvested by hand. Growing in the 21st century will require new practices, tools, and processors.
WHYY is your source for fact-based, in-depth journalism and information. As a nonprofit organization, we rely on financial support from readers like you. Please give today.