Red wave on school issues? Results of PAC-funded board races in Philly suburbs say not this year
A closer look at the 2021 school board results in the vastly influential Philadelphia suburbs challenges any decisive electoral storyline.
Listen
4:57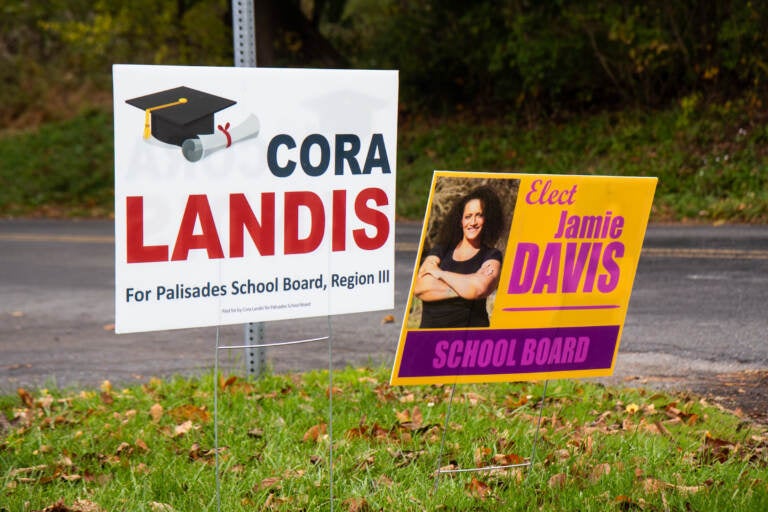 Chris Spear wasn't too surprised when Republicans took control of his school board in this year's election.
Spear, 47, is a moderate Democrat with a seat on the board in Quakertown. For months, he had been watching as Republican candidates in the upper Bucks County district, funded primarily by $10,000 from a massive, overwhelmingly conservative statewide spending campaign, had coalesced around opposition to mask mandates and other COVID-19 mitigation measures in schools.
He thought the race felt more partisan than usual, and he thinks the PAC money, which came almost entirely from one Bucks County venture capitalist, "may have really played into it."
"They sent out a lot of mailers," said Spear, who wasn't up for reelection this year. "A lot of people were walking up to the polls with their sample Republican ballots already in their hands."
Ultimately, the school board in Quakertown went from a partisan breakdown of five Democrats, three Republicans, and a Green Party member to a 7-2 GOP advantage.
It's a result in line with Republicans' hopes and Democrats' fears about races for school boards and beyond — that big GOP spending campaigns, partisan tension over COVID-era school policies, and predictable backlash against the party that holds the presidency could culminate in wave years for the right. And it's a narrative that has already taken hold among pundits and analysts taking cues from the closer-than-expected governor's race in New Jersey and Democratic losses in Virginia, where school decisions were thrust into the national spotlight.
But a closer look at school board results in the vastly influential Philadelphia suburbs challenges any decisive electoral storyline.
Quakertown, it turns out, is the outlier, not the rule.
'All over the map'
Data from the big-spending Back to School PA PAC and a Keystone Crossroads analysis of school board races in Philadelphia's four collar counties reveals a much more nuanced narrative about the political forces that affected elections around the commonwealth.
Paul Martino, the venture capitalist who supplied most of the $721,000 the PAC raised for board races, says in the 55 statewide races on which he spent money, his endorsed candidates — almost all Republicans — won just over 60% of them.
"It's all over the map," he said. "We had some races where we knew our candidates were shoo-ins, we had some races where we knew our candidates stood no shot, but we wanted to show up and make sure the other team knew we were on the field."
Martino doesn't yet have a sense of what worked and what didn't in those elections. But an analysis of the suburban Philadelphia districts where Martino's PAC spent money sheds more light.
A key takeaway: from cycle to cycle, partisan preferences tended to be relatively stable in local races. Of the 27 PAC-funded races in the four collar counties, 16 didn't shift their partisan tilt at all. Three of those maintained the same proportion of Republican control, and 13 did the same with Democratic control.
In five districts, Republicans made gains but control of the district didn't change; in three of those cases, Republicans solidified their power, and in the two others, Democrats stayed in control but lost some ground.
In one district, Democrats made gains in a district they already controlled.
Only the remaining five districts saw partisan control of the school board switch. And despite the influx of cash to overwhelmingly conservative candidates, only two of those were flips to Republican control: Quakertown and Perkiomen Valley in Montgomery County.
The Avon Grove, West Chester Area, and Owen J. Roberts districts flipped from GOP to Democratic control. All three are in Chester County.
Notably, Chester had shown a marked shift in the other direction at the top of the ballot. Where President Joe Biden had won the county by about 17 points in 2020, Democratic Supreme Court candidate Maria McLaughlin won it by seven points this year.
'Got a little rough'
Even in districts where partisan control changed, there wasn't a single reason why, and dynamics on the ground were often complicated.
Take the West Chester Area School District, which gained two Democrats, enough to flip the board, but also elected a PAC-backed Republican named Stacey Whomsley, who opposed mask mandates and criticized the district for using teacher training materials she says clearly show the influence of critical race theory.
CRT, an academic framework that is generally taught in law schools, has lately become a shorthand for all sorts of discussions about race in America. Proponents say it's a way to acknowledge the power dynamics of structural racism. Opponents range from those who deny structural racism exists, to those skeptical of ascribing "certain traits to races, rather than individuals."
Whomsley was on a crowded ballot for the district's third region, with five candidates seeking two Republican-held seats. That included the board's current president, Republican Chris McCune, and write-in candidate Anita Edgarian.
Edgarian announced her candidacy after a run-in with McCune at a school board meeting. He cut off her microphone while she spoke out against critical race theory, and eventually called for an officer to escort her out of the meeting as she continued yelling.
The local PAC supported by Martino's group, Students First WC PAC, supported Edgarian and Whomsley. Ultimately, Whomsley and Democrat Laura Detre won what had been two Republican-held seats. McCune lost and Democrats gained ground.
Democratic board member Kate Shaw says, on paper, her party did well, but she worries about the future after the "nastiness" of the past year.
"The hope of the school board is that we can continue to work together well," said Shaw, the former executive director of the education nonprofit Research for Action. "But it's tough coming off an election like that because there were a lot of personal insults that were sort of bandied about. It got a little rough."
'The whole story'
Other races were similarly intense, but didn't yield as much of a partisan shift.
The Souderton Area School District, for instance, was already dominated by Republicans by a 7-2 margin going into the election. They consolidated power, shifting the board to 9-0 GOP control.
From 1,000 feet, it might look like a cut-and-dry case of a very Republican district. But for the past several months, the board and community have been engaged in intense debates over how race and racism are taught in schools, with considerable involvement from people across the political spectrum.
Jenna Krauss, a 2020 Souderton High School graduate, says she was "absolutely appalled" when she attended one board meeting last summer and watched speakers rail against critical race theory.
During her first semester at Rider University, Krauss, who is white, said she realized that other students were familiar with historical events that weren't on her radar, and wished she had received a more comprehensive education about the legacy of racism in the U.S.
"When it came to discussions about race and about history about race, I felt like I was behind, because I didn't know what other people were talking about," Krauss said. "I think that alone can speak volumes … Souderton does a great job at preparing us, but they aren't fully telling us the whole story."
She was hoping Democrat Scott Swindells would win a seat on the board. Disheartened by the loss, she feels "ready to work even harder towards the change that we want."
In Quakertown, parents and school board members saw two key reasons for their school board switching from Democratic to Republican control.
One was increased attention on national issues.
Jon Sell, a parent with two kids in the district, says his votes for all Republicans in this year's school board race primarily had to do with COVID-19. He wants mask-wearing to be voluntary, and thinks the school should make its threshold for outbreak-related closures as high as possible.
But Sell also said his vote was preemptive. He's skeptical of critical race theory and dislikes the idea of kids learning much about gender identity, for instance, while they're in elementary school. He hasn't seen these topics in Quakertown's curriculum, but he worries they might turn up.
"It's eventually going to get around," he said. "I'd rather be proactive than reactive on things. It's hard because you don't want to make something bigger than it is. So how do you balance your perceived fear of something? Just to put it on people's radars, but not have people getting out of control thinking, you know, 'the end of the world is coming.'"
The other driver of Quakertown's swing was simpler: reversion to the norm.
The district, like much of northern Bucks, tends to lean more conservative than the rest of the Philly suburbs, and before 2017, that was reflected by an entirely Republican school board.
Spear, the moderate Democrat currently on the board, says his party built up control over the course of two election cycles because voters were animated by a very specific issue: renovating an elementary school and keeping it from closing. He ran on the school closure issue and still sees it as his central task as a board member, but he says it's now clear: that's no longer the case for most voters.
"The masking issue really did get a lot more people out to vote than, you know, the keeping-kids-safe issues that the other candidates were running on," he said. "It seemed like more people were for lifting those mitigations or relaxing them as much as we possibly could."
Cash has its limits
There are several caveats required in any analysis of a school board race. For one, turnout tends to be low. Statewide, only about 31% of registered Pennsylvania voters cast ballots in the race at the top of the 2021 ticket. In 2020, statewide turnout exceeded 70%.
Another caveat: Partisanship on a school board is not the same as partisanship in most other elected offices.
Board candidates are allowed to cross-file, which means they're on the ballot as both a Republican and a Democrat. That was the case for many 2021 candidates. Keystone Crossroads' analysis of partisan affiliation was based on candidates' individual party registrations, and even that data has its limits. In two cases, a board's partisan makeup shifted because a candidate who had run in 2017 as a Democrat decided to register and run as a Republican in 2021.
But Lara Putnam, a historian at the University of Pittsburgh who studies local political networks and is watching school board races closely, says she thinks there is a broad lesson onlookers can take from Pennsylvania's school board outcomes — especially in the politically vital suburbs around Philadelphia.
She says there's clearly been some backlash against liberal policies in these historically Republican but increasingly Democratic suburbs, but she doesn't think it's enough to chip away at the party's advances.
"There has been pushback and a lot of intense feelings on all sides," she said. "And the pace of movement in the direction of building up more of a Democratic presence in municipal races in the suburbs has slowed … but a lot of races [show] either a consolidation of the gains that Democrats have seen from 2015 to 2019… or a slight movement in Democrats' direction."
Like Putnam, Donna Cooper, executive director of the advocacy group Children First, has been tracking school board elections across the collar counties, paying particular attention to races where candidates with far-right political ideologies sought seats.
Some of those candidates were successful, she said, but many lost — something that she said doesn't seem to show a clear story, but at least shows a generally limited appetite for extreme rhetoric.
She noted, the influx of PAC funding didn't automatically sway the outcome of each race, regardless of the candidate in question.
"Outside money can play a critical role because most people are self-funding with 200 bucks to make handmade lawn signs. Certainly higher visibility helps, but it wasn't a fait accompli in this case," Cooper said. "People who received outside money lost. People who had $100 won. And so I really didn't see a clear pattern."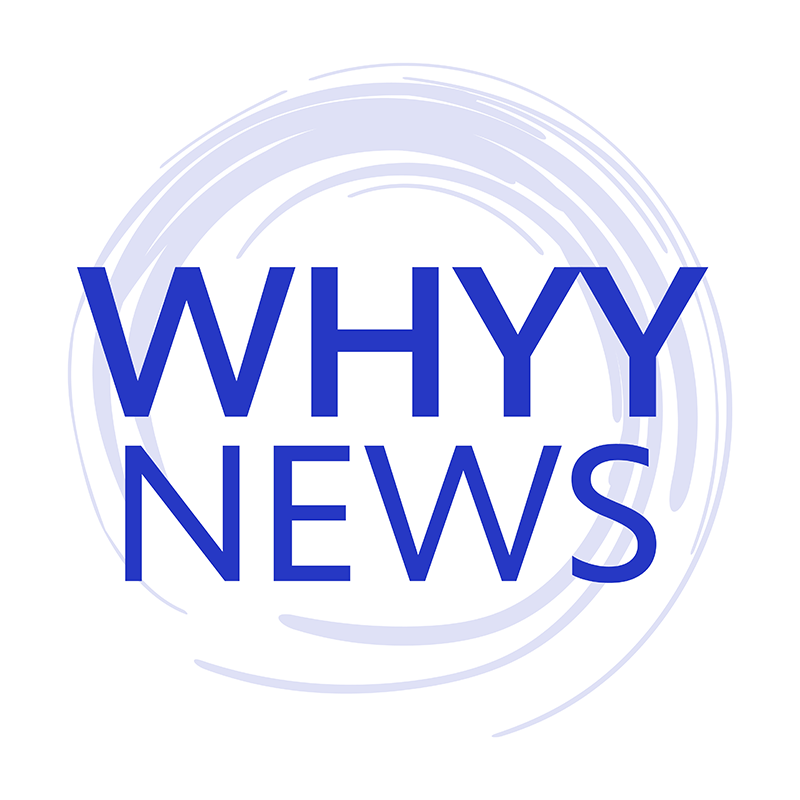 Get daily updates from WHYY News!
WHYY is your source for fact-based, in-depth journalism and information. As a nonprofit organization, we rely on financial support from readers like you. Please give today.